Forty-four states have single-party control of state executive offices as of June 2023, which is up from 30 in 2010. When a single party controls the offices of governor, attorney general, and secretary of state, it is known as a state government triplex. If a state does not have all three triplex offices, Ballotpedia considers that state a triplex if one party controls both triplex offices in that state.
Twenty-four of the 44 states have Republican state government triplexes, and 20 have Democratic state government triplexes. Both of these figures represent the largest number of triplexes for either party since Ballotpedia began tracking this data in 2010.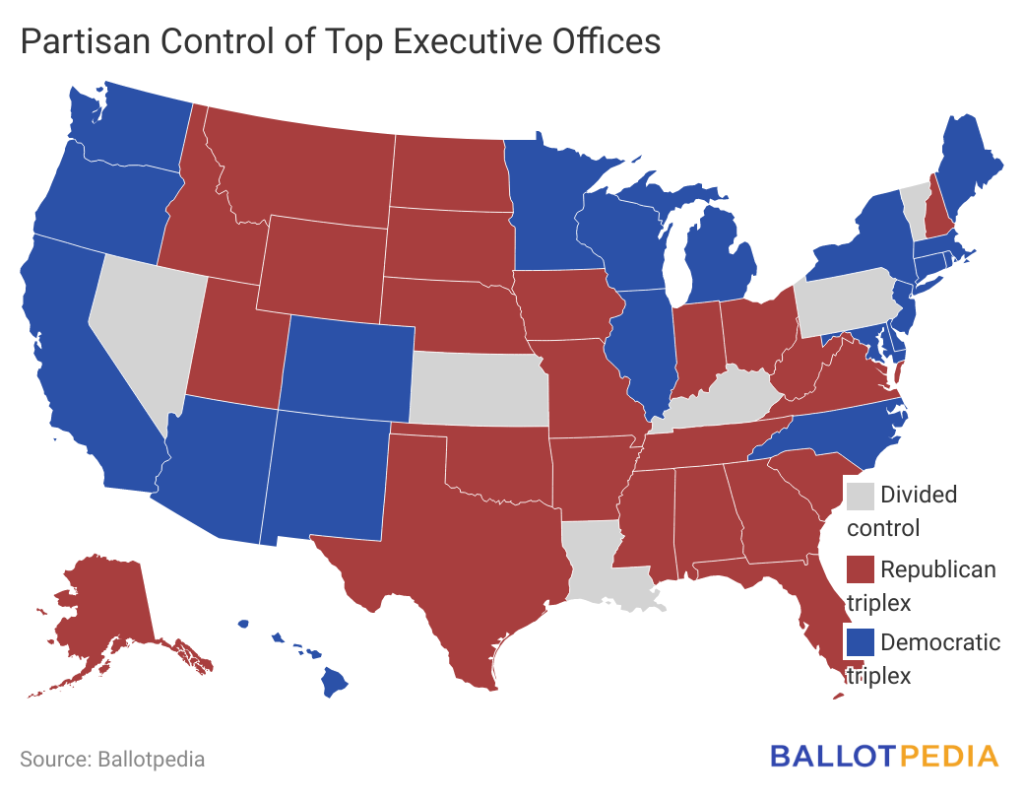 In 2011 and 2012, Republicans held 23 state government triplexes, only one below their 2023 peak. In 2019 and 2020, Democrats held 17 state government triplexes, three below their 2023 peak.
The Republican Party saw its largest net increase in state government triplexes from 2010 to 2011. In 2010, Republicans held 13 triplexes and increased that number to 23 the following year. The Democratic Party's largest net increase was from 2018 to 2019, when the party went from 12 triplexes in 2018 to 17 in 2019.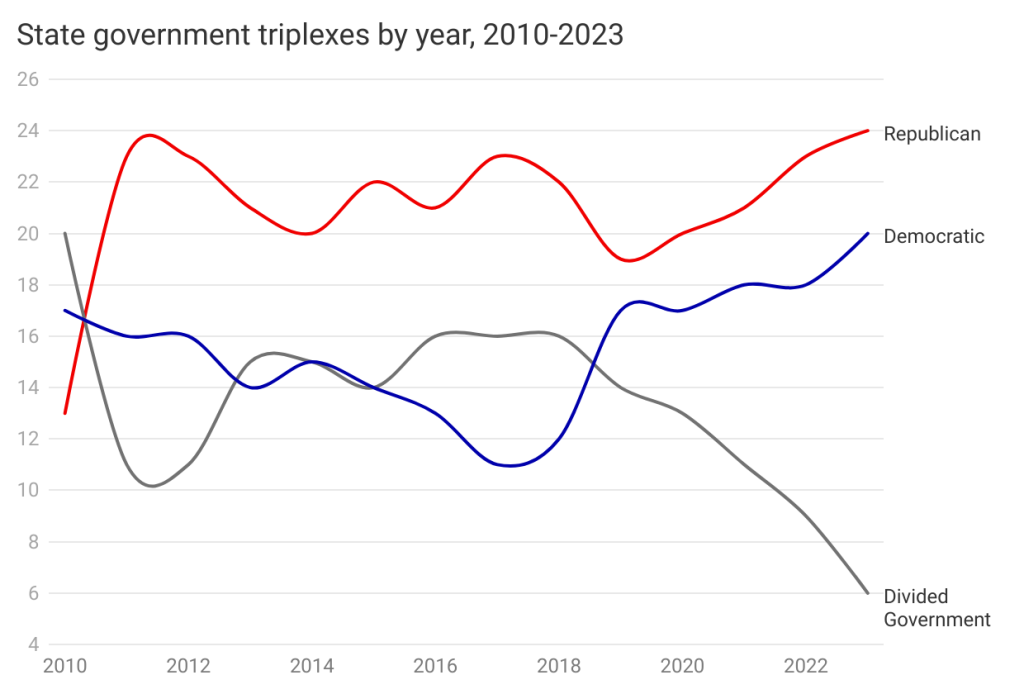 So far in 2023, the Democratic Party has gained a net of two state government triplexes, while the Republican Party has gained a net of one state government triplex. Louisiana and Kentucky, which both currently have divided state executive offices, have the potential to become triplexes this year as they are both holding elections for state executive offices in 2023. 
Additional reading: