Welcome to Hall Pass, a newsletter written to keep you plugged into the conversations driving school board politics and governance.
In today's edition, you'll find:
On the issues: The debate over Lifeline Scholarships in Pennsylvania
In your district: reader replies on learning loss
Share candidate endorsements with us!
School board filing deadlines, election results, and recall certifications
Wisconsin governor uses veto power to increase school funding for 400 years
Extracurricular: education news from around the web
Candidate Connection survey
Email us at editor@ballotpedia.org to share reactions or story ideas!
---
On the issues: The debate over Lifeline Scholarships in Pennsylvania
In this section, we curate reporting, analysis, and commentary on the issues school board members deliberate when they set out to offer the best education possible in their district. Missed an issue? Click here to see the previous education debates we've covered.

Pennsylvania Gov. Josh Shapiro (D) announced July 5 that he would issue a line-item veto to remove a new program called Lifeline Scholarships from the state's budget. The scholarship program would direct funding to students living in the lowest-performing public schools in the state and allow them to spend the money on private school tuition and other education costs. Shapiro previously stated his support for the program but said the measure did not have enough support in the Democratic-controlled state House to pass. The plan originated in the Senate, where Republicans have a 28-22 majority.
Charles Mitchell writes that the Lifeline Scholarship program would give students in low-performing schools chances to receive a high-quality education. Mitchell says Shapiro should pressure House Democrats to pass the plan.
Beth Reeves writes that public schools are underfunded, outdated, and—in some cases—unsafe. Reeves says public officials should oppose the Lifeline Scholarship money until public schools receive more funding. She says the program would divert money from the public schools that need it most.
Josh Shapiro Chooses Teachers Unions Over Students | Charles Mitchell, Wall Street Journal
"This gave Mr. Shapiro his first real test of leadership. He could use his political capital to force his own party to rescue kids trapped in failing schools, thereby risking an extended budget impasse and union ire, or he could go back on his word. Mr. Shapiro failed the test this week. He said he would use his line-item veto to strike funding for Lifeline Scholarships from the budget. … Absent scholarship funding, students will remain trapped in schools that aren't serving their needs. These students are disproportionately low-income and members of minority groups. Among the lowest-performing high schools, 33 have zero students doing math at grade level, and six have zero students reading at grade level. Families that can't afford private school on their own—who can't afford to move and can't afford to hire Harrisburg lobbyists—still deserve a chance. … The voices of the teachers-union executives will continue to be loud. The voices of the students, parents and education leaders who depend on all these programs must be louder. Republicans have given Mr. Shapiro one last opportunity to establish himself as a true leader. If he has aspirations to transcend partisan politics and burnish his presidential ambitions—not to mention help students he knows are in need—he should jump at the chance."
Reject vouchers, fairly fund schools [letter] | Beth Reeves, Lancaster Online
"Billionaires and well-funded organizations are backing this program, which would essentially divert public funds (funds that would otherwise go to support public schools, health care, roads and bridges — and all the other work of the state government) to private and religious schools. Proponents of this program say it would help families of color and low-income families who live in districts with "low-performing" schools. And why would parents in "low-performing" school districts want to send their children to private schools? Probably to get these resources: [1] Small classes with individual attention and academic support. [2] Well-educated teachers with track records of supporting student progress. [3] Rich and robust curriculum. [4] Safe facilities without lead, mold or asbestos and buildings that don't have to close if it's too hot or too cold. [5] Up-to-date science labs, technology, textbooks and materials. These are all the items that underfunded public school districts need and sued the state for in William Penn School District et al. vs. Pennsylvania Department of Education et al. The plaintiffs won that suit, but the Legislature and governor have not yet agreed to provide these resources to all schools. Until Pennsylvania has complied with this verdict and brought these school districts up to standard, we cannot divert taxpayer money to subsidies for private schools."
---
In your district: reader replies on learning loss
We recently asked readers the following question about the reading program in place in their local districts:
What is the single most important thing your district should do to address learning loss?
Thank you to all who responded. Today, we're sharing a handful of those responses. We'll return next month with another reader question. If you have ideas for a question you'd like to see us ask, reply to this email to let us know!
A school board member from New York wrote:
Small group and 1:1 reading help for grades 5 and below.
A community member wrote:
Must have an urgency and intentionality in providing real-time literacy intervention for African-American students in grades K-3 to increase declining reading levels of this student group.
A school board member from Wisconsin wrote:
Focus on academics!!!  Enough with the social justice and SEL focus, outcomes are continually decreasing as we steal precious time away from academics and high academic expectations.
A high school teacher from Georgia wrote:
Get students off laptops and devices unless you are going to test students on how to use them. When students can use the internet, phone apps to solve most problems, is the test necessary? Asking a student to show knowledge of solving math problems using a computer is more like saying do you know how to use the online calculator.
A school board member from Maryland wrote:
Employing qualified teachers and staff to deliver highly engaging curriculum in multiple ways.
A school board member from Michigan wrote:
Look beyond the state for direction.  Michigan, under Democratic leadership, is not focused on student education but rather pushing social programs and standards.  This is clearly not working as test scores and student proficiency continues to plummet across the state.
A community member wrote:
Return licensed media specialists to each school in the school district in order to take part in each student's education. 
---
Share candidate endorsements with us!
As part of our goal to solve the ballot information problem, Ballotpedia is gathering information about school board candidate endorsements. The ballot information gap widens the further down the ballot you go, and is worst for the more than 500,000 local offices nationwide, such as school boards or special districts. Endorsements can help voters know more about their candidates and what they stand for.
Do you know of an individual or group that has endorsed a candidate in your district? Click here to let us know.
---
School board update: filing deadlines, election results, and recall certifications
Ballotpedia has historically covered school board elections in about 500 of the country's largest districts. We're gradually expanding the number we cover with our eye on the more than 13,000 districts with elected school boards.
Upcoming school board elections
Washington
Washington is holding school board primary elections on Aug. 1. We're covering elections in the following districts:
Kansas
Three seats on the Wichita Public Schools school board are up for election on Nov. 7. A primary is scheduled Aug. 1 for the At-Large seat, but primaries for Districts 3 and 4 were canceled because not enough candidates filed.
---
Wisconsin governor uses veto power to increase school funding for more than 400 years
On July 5, Wisconsin Gov. Tony Evers (D) signed Act 19, the state's 2023-2025 biennial budget—and in the process provided public school districts with the option for increased funding for more than 400 years.
A four-century-long increase in funding was not part of the original bill the legislature sent to Evers. Instead, Evers used his veto power to modify the budget, including provisions related to education, 51 separate times.
Evers said, "As a result of my partial veto to this provision, school districts will have continued, additive per pupil revenue adjustments of $325 every year for the next 400 years, providing local schools the budgeting certainty they need well into the future."
In Wisconsin, governors can alter specific lines in appropriation bills, or bills that fund the government, in what is known as a partial veto. By eliminating certain words, numbers, and punctuation, Evers changed "For the limit for the 2023-24 school year and the 2024-25 school year, add $325 to the result under par. (b)" to "For the limit for 2023-2425, add $325 to the result under par. (b)."
Wisconsin has a divided government, with Republican majorities in the Legislature. House Speaker Robin Vos (R) said, "Legislative Republicans worked tirelessly over the last few months to block Governor Evers' liberal tax and spending agenda. Unfortunately, because of his powerful veto authority, he reinstated some of it today."
All state constitutions allow the governor to veto the entirety of non-appropriations bills and some parts of appropriations bills. In Wisconsin, the governor has an unusual degree of freedom to decide which parts of an appropriations bill to do away with or alter.
According to the Wisconsin Legislative Reference Bureau, a nonpartisan agency that provides research services to the Legislature: "Most state constitutions grant the governor 'item veto' power over appropriation bills, allowing the governor to strike or reduce appropriations. But the partial veto power allows the governor to strike words, numbers, and punctuation in both appropriation and non-appropriation text, thus giving the governor a role in the lawmaking process in a far more substantial way than simply having veto power over an entire bill."
Wisconsin voters approved the measure creating the governor's partial veto authority in 1930. However, voters have pared down that power in a series of measures since then. In 1990, voters approved the Wisconsin Governor Partial Veto Authority Amendment 60.52% to 39.48%. It prohibits the governor from striking out individual letters in legislation to create new words. In 2008, voters approved Wisconsin Partial Veto, Question 1 70.61% to 29.39%, prohibiting the governor from striking out individual words and numbers to create new sentences.
Evers' actions may be challenged in court. Lucas Vebber, deputy counsel for the Wisconsin Institute of Law and Liberty, said, "Legal action is possible. That's something that we're looking at. I'm sure others are looking at it as well."
The Wisconsin Institute of Law and Liberty has sued Evers before over his veto authority in a 2020 case called Bartlett v. Evers. In a 5-2 ruling, the Wisconsin Supreme Court overturned three of Evers' partial vetoes. The justices, however, could not come to an agreement about why those specific vetoes were unconstitutional.
This year, in the most expensive state supreme court election in U.S. history, Janet Protasiewicz defeated Daniel Kelly to win a seat on the court, installing a liberal majority for the first time in 15 years. Click here to learn more about state supreme court partisanship.
Republicans in the legislature could also vote to override Evers' vetoes, though that is unlikely to happen because the party does not have a two-thirds majority in both chambers. Republicans hold a 22-11 majority in the Senate and a 63-35 majority in the House.
Wisconsin is not the only state in which the gubernatorial veto has played a role in education funding and policy this year. As we mentioned at the top of this newsletter, Pennsylvania Gov. Josh Shapiro (D) recently said he'd use his line-item veto authority to remove a school voucher program from the budget. In June, Alaska Gov. Mike Dunleavy (R) used his veto power to cut in half a $175 million increase in school funding. In May, Kansas Gov. Laura Kelly (D) removed a provision from the education budget that would have affected how rural districts count students for funding purposes. Republican officials in the legislature said Kelly didn't have the constitutional authority to veto a provision not directly related to funding (state Attorney General Kris Kobach (R) declined to offer an opinion).
---
Extracurricular: education news from around the web
This section contains links to recent education-related articles from around the internet. If you know of a story we should be reading, reply to this email to share it with us!
---
Take our Candidate Connection survey to reach voters in your district
Today, we're looking at responses from Jesse Borosky and Ericka Lalka, who are running in Aug. 1 primaries in Kansas and Washington, respectively. Borosky is running for an at-large seat on the Wichita Public Schools Board of Education against four other candidates. Lalka is running to represent Position 5 on the Spokane Public Schools Board of Education against two other candidates.
---
Here's an excerpt from Borosky's answer to the question, "What areas of public policy are you personally passionate about?"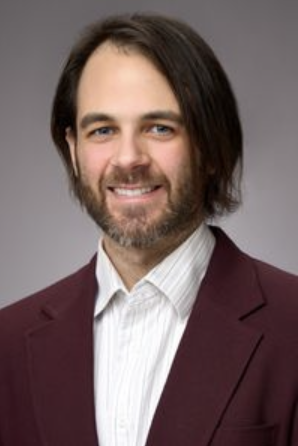 "My view of public policy is informed by empirically supported theories of behavior. While many view policy as a means of creating rules such that punishment is implemented or retribution is exacted when those rules are broken, I view policy as a way of reinforcing prosocial behaviors. Instead of using policy to restrict individuals and then punish those who do not comply, policy should be used as a means of problem-solving, repairing social relationships, and motivating others for growth. Examples of this kind of policy are already being implemented in schools, such as restorative practices, token economy systems, etc."
Click here to read the rest of Borosky's answers.
---
Here's how Lalka answered the question, "What areas of public policy are you personally passionate about?"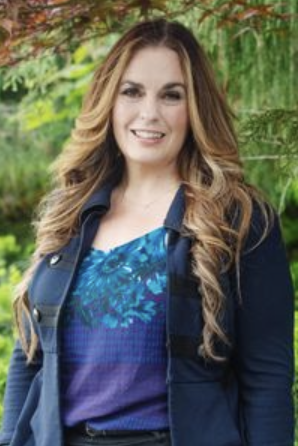 "Education is the bedrock of any successful society, yet our school district is currently grappling with significant challenges that are jeopardizing the future of our children. Our students are not performing at the level we know they can, our budgets are spiraling out of control, and the safety of our schools, the sanctuaries of learning, are increasingly under threat. These are critical issues that require immediate, focused attention."
Click here to read the rest of Lalka's answers.