Ballotpedia tracked one new state-level candidate in Indiana between July 31 and Aug. 6. This was one more candidate than the prior week.
The candidate is a Republican and is running for a state executive office in 2024.
Details on the candidate are below:
Jamie Reitenour (R) is running for Governor of Indiana. Reitenour said, "As a believer in Jesus Christ, a proud wife and mother of five, a daughter of military parents, and an advocate for life; I will use my life, business, education, and ministry experience to serve the people of Indiana. Hoosiers deserve someone looking out for them who is dedicated to bringing Indiana together to rebuild our morals and values, revive our communities, and rejoice in one another's success. With God's help we can be the city on a Hill this nation needs. Hoosiers can lead the way!"
As of Aug. 6, Ballotpedia has identified 13 candidates for state-level offices in Indiana, with all 13 running in 2024. Three hundred and eighteen candidates ran for state-level office in Indiana in 2022, while 301 ran in 2020. In 2022, 104 were Democratic, while 197 were Republican. In 2020, 142 were Democratic and 142 were Republican. Nationally, Ballotpedia has tracked 540 Democrats and 642 Republicans running for state-level office in 2023, and 94 Democrats and 137 Republicans running in 2024.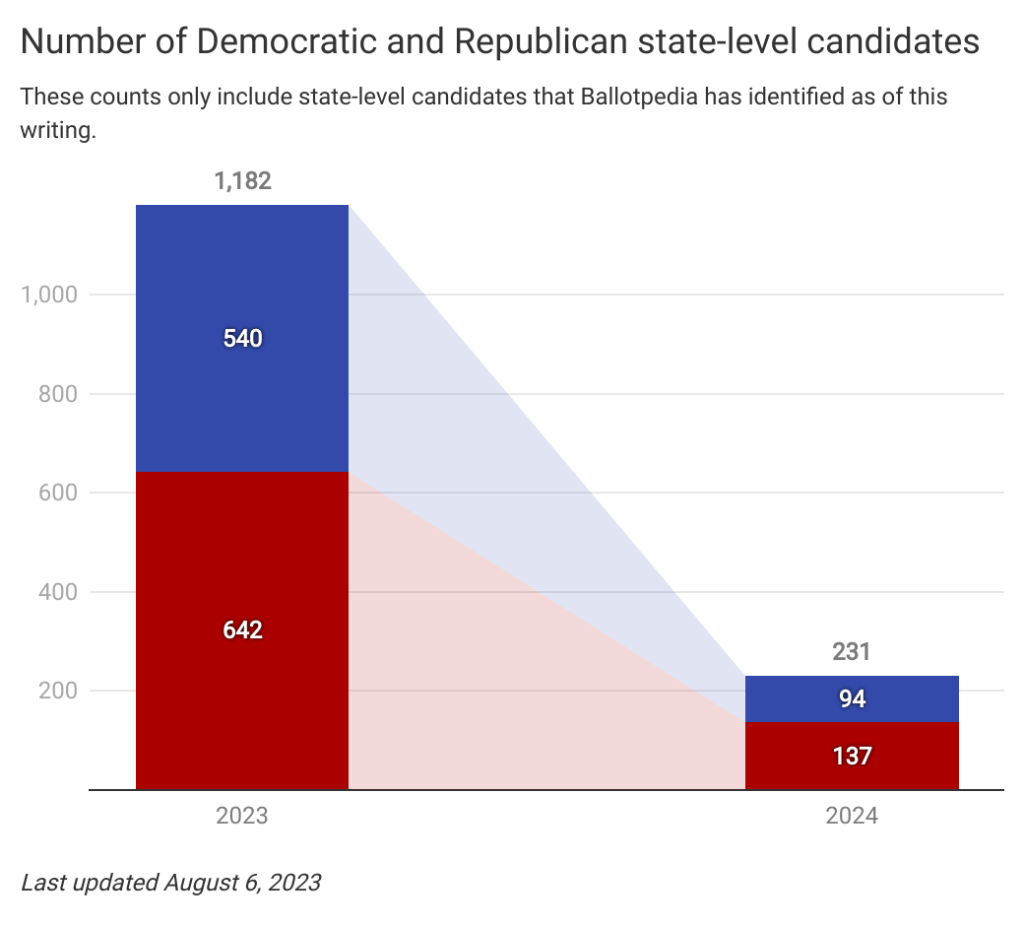 Additional reading: