Ballotpedia tracked one new state-level candidate in Texas between July 31 and Aug. 6. This was eight fewer candidates than the prior week.
The candidate is a Democrat and is running for state legislature in 2024.
Details on the candidate are below:
Incumbent Juan Hinojosa (D) is running for Texas State Senate District 20. Hinojosa said, "I am committed to continuing the work and fighting for the issues that matter most to our communities, including advocating for fully funding public education, increasing access to affordable healthcare, investing in transportation and drainage infrastructure, creating high-paying jobs, and improving the quality of life for our South Texas families."
As of Aug. 6, Ballotpedia has identified 22 candidates for state-level offices in Texas, seven running in 2023 and 15 in 2024. Seven hundred and fifty candidates ran for state-level office in Texas in 2022, while 582 ran in 2020. In 2022, 277 were Democratic, while 384 were Republican. In 2020, 270 were Democratic and 249 were Republican. Nationally, Ballotpedia has tracked 540 Democrats and 642 Republicans running for state-level office in 2023, and 94 Democrats and 137 Republicans running in 2024.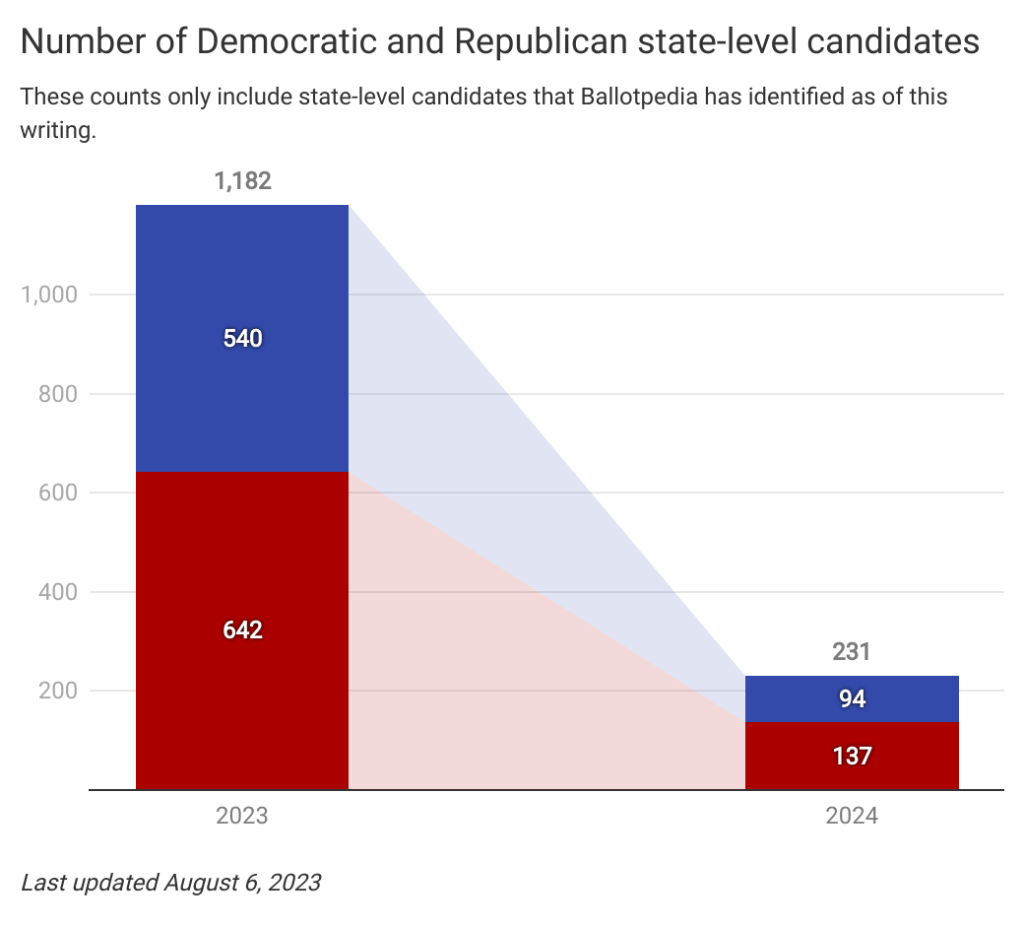 Additional reading: