Ballotpedia tracked four new state-level candidates in North Carolina between Aug. 7 and Aug. 13. This was one more candidate than the prior week. 
One of those candidates is a Democrat and three are Republican. All four are running for state executive offices in 2024.
Details on these candidates are below: 
Since the beginning of the year, Ballotpedia has identified 33 candidates for state-level offices in North Carolina. Four hundred and thirty-seven candidates ran for state-level office in North Carolina in 2022, while 508 ran in 2020. In 2022, 178 were Democratic, while 232 were Republican. In 2020, 242 were Democratic and 235 were Republican. Nationally, Ballotpedia has tracked 547 Democrats and 645 Republicans running for state-level office in 2023, and 99 Democrats and 151 Republicans running in 2024.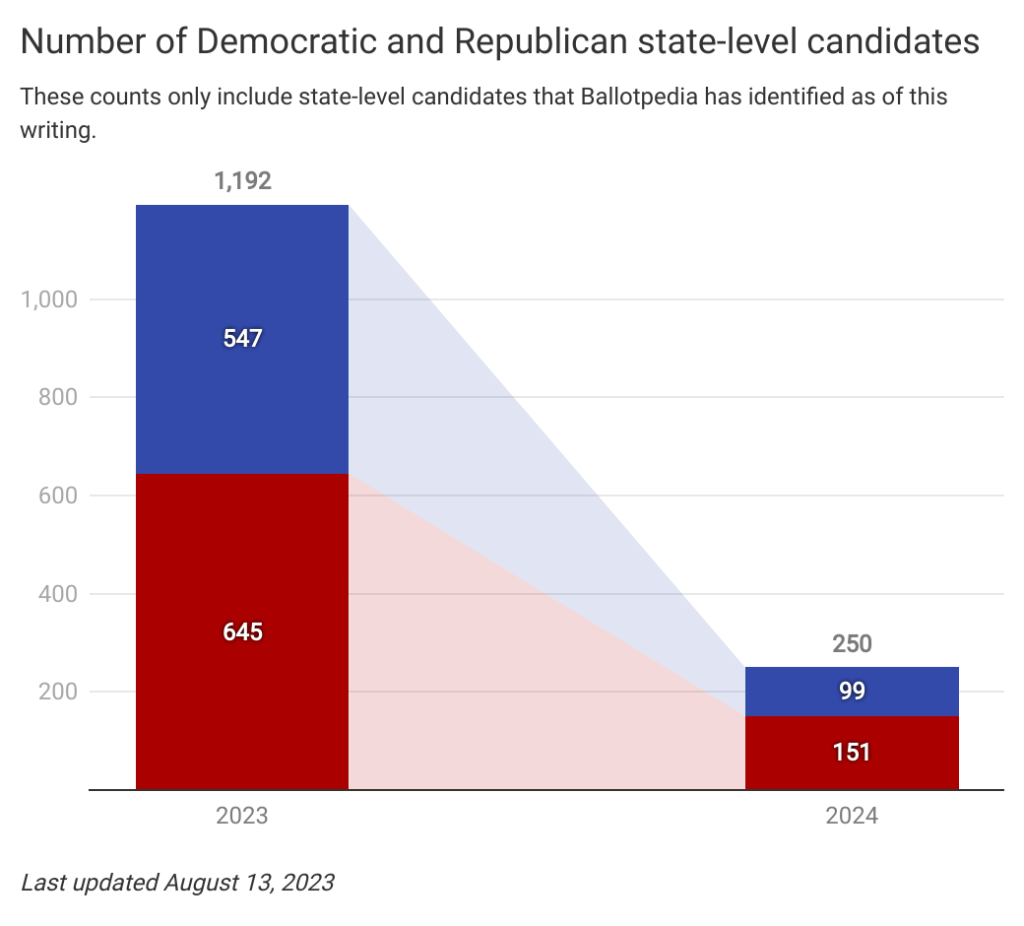 Additional reading: