Ballotpedia tracked one new state-level candidate in Indiana between Aug. 7 and Aug. 13. This was the same number of candidates as the prior week. 
The candidate is a Republican and is running for state executive office in 2024.
Details on the candidate are below:
Curtis Hill (R) is running for Governor of Indiana. Hill said, "[He] … will revive the spirit of Indiana by inspiring Hoosiers through his work ethic, optimism, and lifelong leadership experience. [He] will ensure Indiana can attract business and compete with neighboring states and economies through government reform, educational freedom, and economic opportunity. Guided by his faith, [he] strongly advocates for traditional values and conservative governance. From his early days as a county prosecutor to his successful tenure as attorney general, [he] has been a servant leader who has done the heavy lifting to defend and protect Hoosier values. [He] is living the American dream."
Since the beginning of the year, Ballotpedia has identified 14 candidates for state-level offices in Indiana. Three hundred and eighteen candidates ran for state-level office in Indiana in 2022, while 301 ran in 2020. In 2022, 104 were Democratic, while 197 were Republican. In 2020, 142 were Democratic and 142 were Republican. Nationally, Ballotpedia has tracked 547 Democrats and 645 Republicans running for state-level office in 2023, and 99 Democrats and 151 Republicans running in 2024.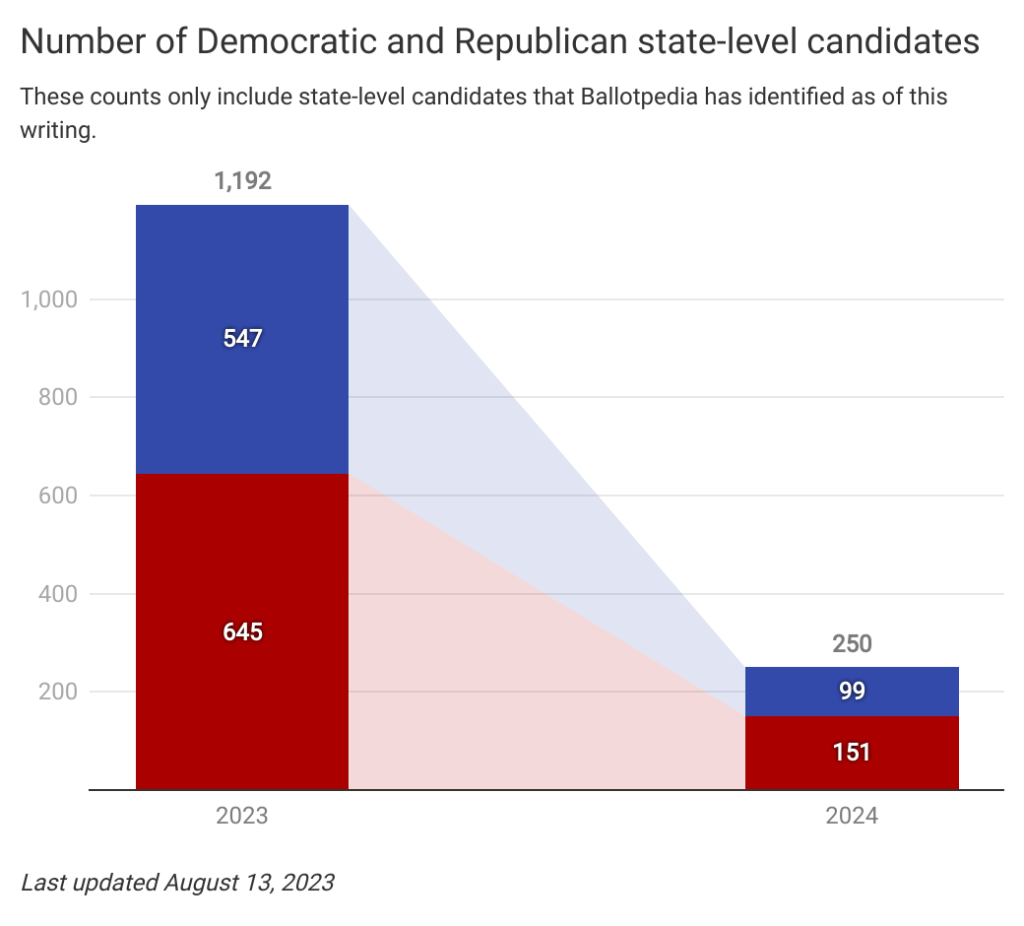 Additional reading: