Ballotpedia tracked three new state-level candidates in Texas between Aug. 7 and Aug. 13. This was two more candidates than the prior week. 
All three are Republicans and are running for state legislature in 2024.
Details on these candidates are below: 
Incumbent David Spiller (R) is running for Texas House of Representatives District 68. Spiller said, "I am honored to serve as State Representative for House District 68. I will continue to advance and defend the conservative principles, beliefs, and values of our district."
David Covey (R) is running for Texas House of Representatives District 21. Covey said, "As a lifelong Texan and resident of Southeast Texas, it would be my honor to be your champion in the fight for our conservative values. For me, God comes first, then family and everything else after those two. I am a Republican because, like you, I believe in limited government, fair elections, and our God-given 2nd Amendment right to keep and bear arms."
Scott Hommel (R) is running for Texas House of Representatives District 1. Hommel said, "I'm not in the race to lose, I'm in it to win; and win I will. … I am studying all the small counties that have these ISDS like this that are raking in a lot of money for administrators … This house district education level right now is in the lower 5% of the state of Texas, and that has got to change."
Since the beginning of the year, Ballotpedia has identified 25 candidates for state-level offices in Texas. Seven hundred and fifty candidates ran for state-level office in Texas in 2022, while 582 ran in 2020. In 2022, 277 were Democratic, while 384 were Republican. In 2020, 270 were Democratic and 249 were Republican. Nationally, Ballotpedia has tracked 547 Democrats and 645 Republicans running for state-level office in 2023, and 99 Democrats and 151 Republicans running in 2024.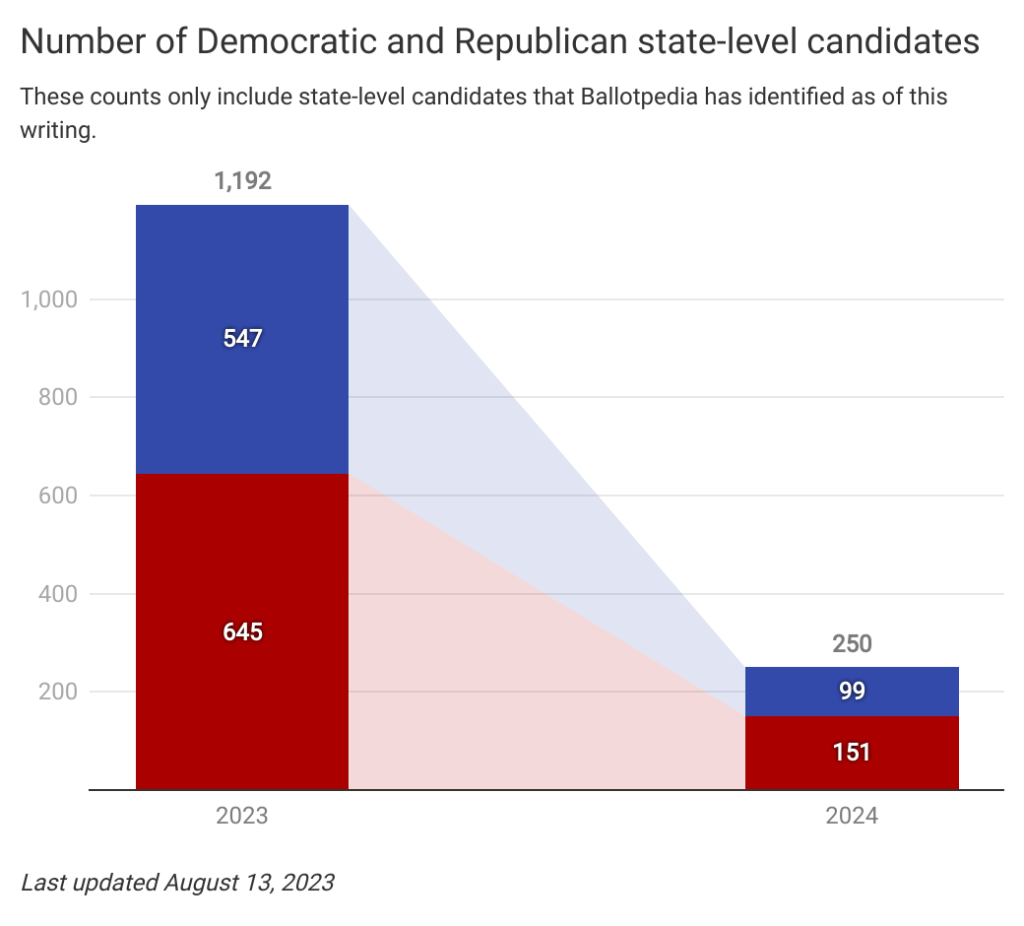 Additional reading: