Two new candidates declared their intent to run for state-level offices in Colorado between Aug. 7 and Aug. 13, according to Ballotpedia's ongoing tracking. This was two more candidates than the prior week.
One of those candidates is a Democrat and one is a Republican. Both are running for the state legislature in 2024.
Details on these candidates are below: 
Incumbent Cleave Simpson Jr. (R) is running for Colorado State Senate District 6. Simpson said, "There is still an opportunity to represent rural Colorado, to continue to build our reputation and work toward building resiliency and relevance in rural Colorado … There is truly a rural-urban divide … Trying to work in that space the last three years to help close that, I recognize there's still a lot of work to do."
Barbara Bynum (D) is running for Colorado State Senate District 5. Bynum said, "… I'm running for Senate District 5 to fight for rural Colorado. Our rural counties need someone who will step up and bring together both sides of the aisle to find meaningful solutions for the problems we face daily—from healthcare costs, to childcare availability, to rural broadband access. My family chose to live in Montrose because of the quality of life and opportunities it provides us, and all Coloradans deserve those same opportunities."
Since the beginning of the year, Ballotpedia has identified 12 candidates for state-level offices in Colorado. Three hundred and twenty-two candidates ran for state-level office in Colorado in 2022, while 287 ran in 2020. In 2022, 112 were Democratic, while 134 were Republican. In 2020, 125 were Democratic and 107 were Republican. Nationally, Ballotpedia has tracked 547 Democrats and 645 Republicans running for state-level office in 2023, and 99 Democrats and 151 Republicans running in 2024.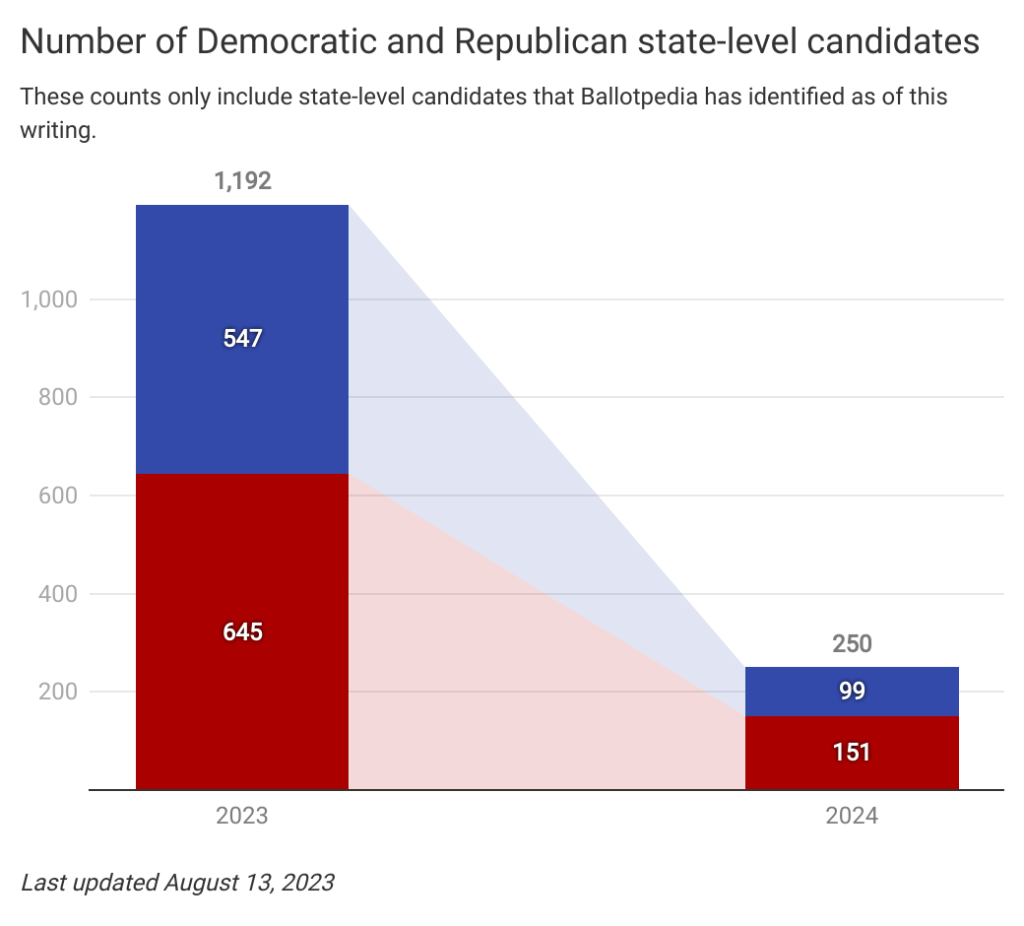 Additional reading: