Ballotpedia tracked one new state-level candidate in Florida between Aug. 7 and Aug. 13. This was one fewer candidate than the prior week. 
The candidate is a Democrat and is running for state legislature in 2024.
Details on the candidate are below:
Nate Douglas (D) is running for Florida House of Representatives District 37. Douglas said, "As the youngest elected official in Orange County history, and a first-generation American, I know how foundational public service is to a strong State and Country. … Here in our district, we need to grow our economy by allowing our small businesses to compete and our workers to come home with a full paycheck. We need to make sure that we are developing sustainably while ensuring corporate greed doesn't have us paying $9 for a carton of eggs. We need to develop safe communities where our children can play and our environment can thrive. We deserve a strong voice to self govern and pass laws which suit our community best, rather than allowing the few to strip away our rights and our freedoms to choose."
Since the beginning of the year, Ballotpedia has identified 43 candidates for state-level offices in Florida. Five hundred and eighty-five candidates ran for state-level office in Florida in 2022, while 520 ran in 2020. In 2022, 238 were Democratic, while 276 were Republican. In 2020, 266 were Democratic and 194 were Republican. Nationally, Ballotpedia has tracked 547 Democrats and 645 Republicans running for state-level office in 2023, and 99 Democrats and 151 Republicans running in 2024.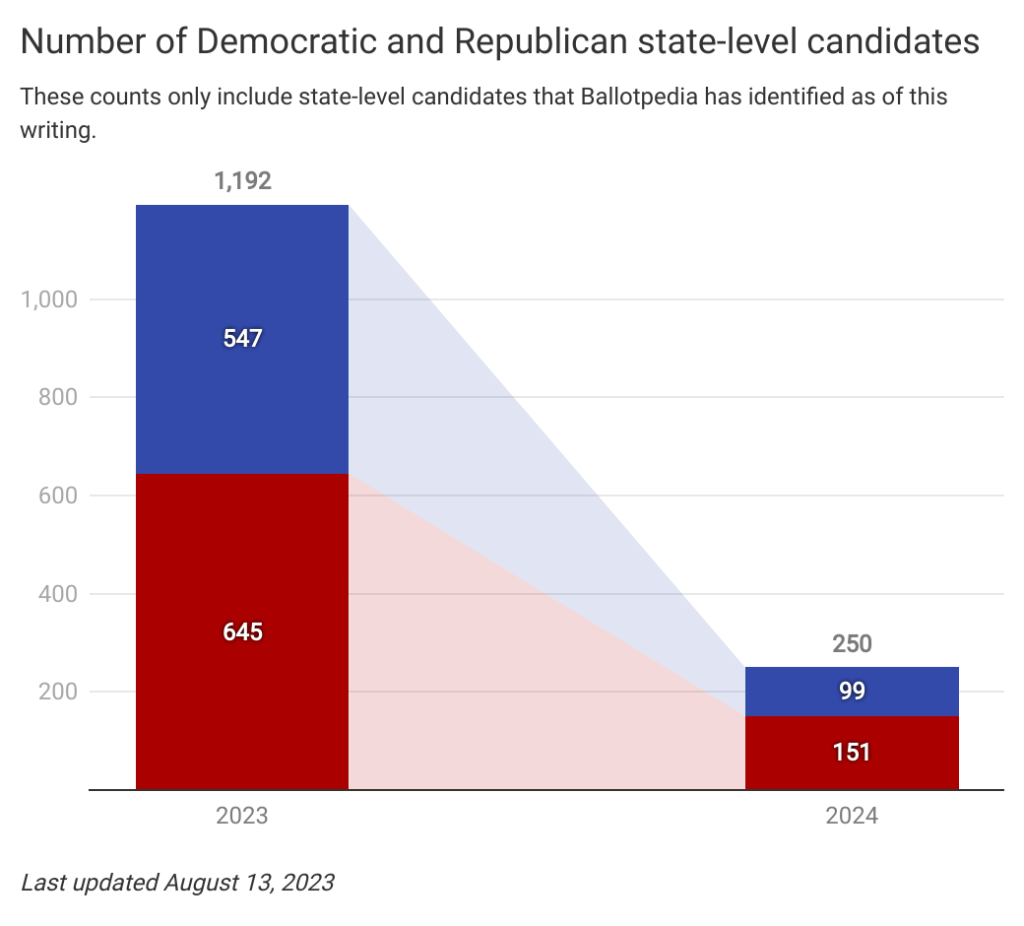 Additional reading: