Ballotpedia tracked one new state-level candidate in Iowa between Aug. 21 and Aug. 27. This was one more candidate than the prior week.
The candidate is a Republican and is running for state legislature in 2024.
Details on the candidate are below:
Samantha Fett (R) is running for Iowa House of Representatives District 22. Fett said, "Simply put, I love America and I want to preserve liberty and freedom in Iowa— It's why I am running. Representing House District 22 would be an honor because it means problem solving on your behalf. During my grassroots efforts in advocating with legislators, it became clear to me that that process works the best when we are involved. Government doesn't work well without us, so it's my mission to involve all of you to assist in making the lives of Iowans better!"
Since the beginning of the year, Ballotpedia has identified one candidate for state-level office in Iowa. Three hundred and twenty-one candidates ran for state-level office in Iowa in 2022, while 271 ran in 2020. In 2022, 135 were Democratic, while 159 were Republican. In 2020, 128 were Democratic and 125 were Republican. Nationally, Ballotpedia has tracked 659 Democrats and 819 Republicans running for state-level office in 2023, and 131 Democrats and 177 Republicans running in 2024.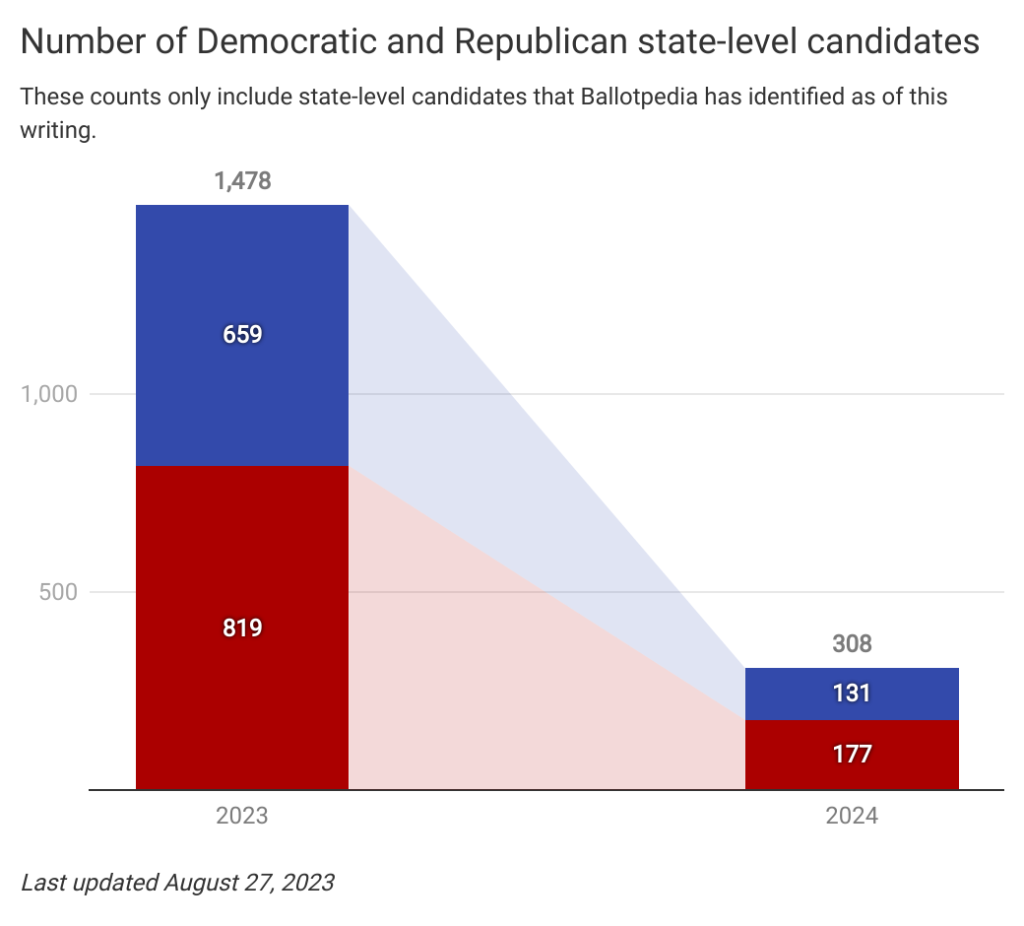 Additional reading: