Ballotpedia tracked two new state-level candidates in Indiana between Aug. 21 and Aug. 27. This was two more candidates than the prior week.
One candidate is a Democrat and one is a Republican. Both candidates are running in 2024, one for state executive office and one for the state legislature.
Details on these candidates are below:
Trish Whitcomb (D) is running for Indiana House of Representatives District 69. Whitcomb said, "I'll be finding out (from the people) the kinds of things the government can help them do and where they want it to get out of the way, … If I am elected I am going to be a full-time servant."
Brad Chambers (R) is running for Governor of Indiana. Chambers said, "As Indiana's Secretary of Commerce, the last two years, I have witnessed firsthand how important leadership, vision, urgency, and aspiration are to the future of Indiana, … I am running for Governor because I want Hoosiers of today and Hoosiers of tomorrow to believe that Indiana offers an opportunity for an excellent life."
Since the beginning of the year, Ballotpedia has identified 16 candidates for state-level office in Indiana. Three hundred and eighteen candidates ran for state-level office in Indiana in 2022, while 301 ran in 2020. In 2022, 104 were Democratic, while 197 were Republican. In 2020, 142 were Democratic and 142 were Republican. Nationally, Ballotpedia has tracked 659 Democrats and 819 Republicans running for state-level office in 2023, and 131 Democrats and 177 Republicans running in 2024.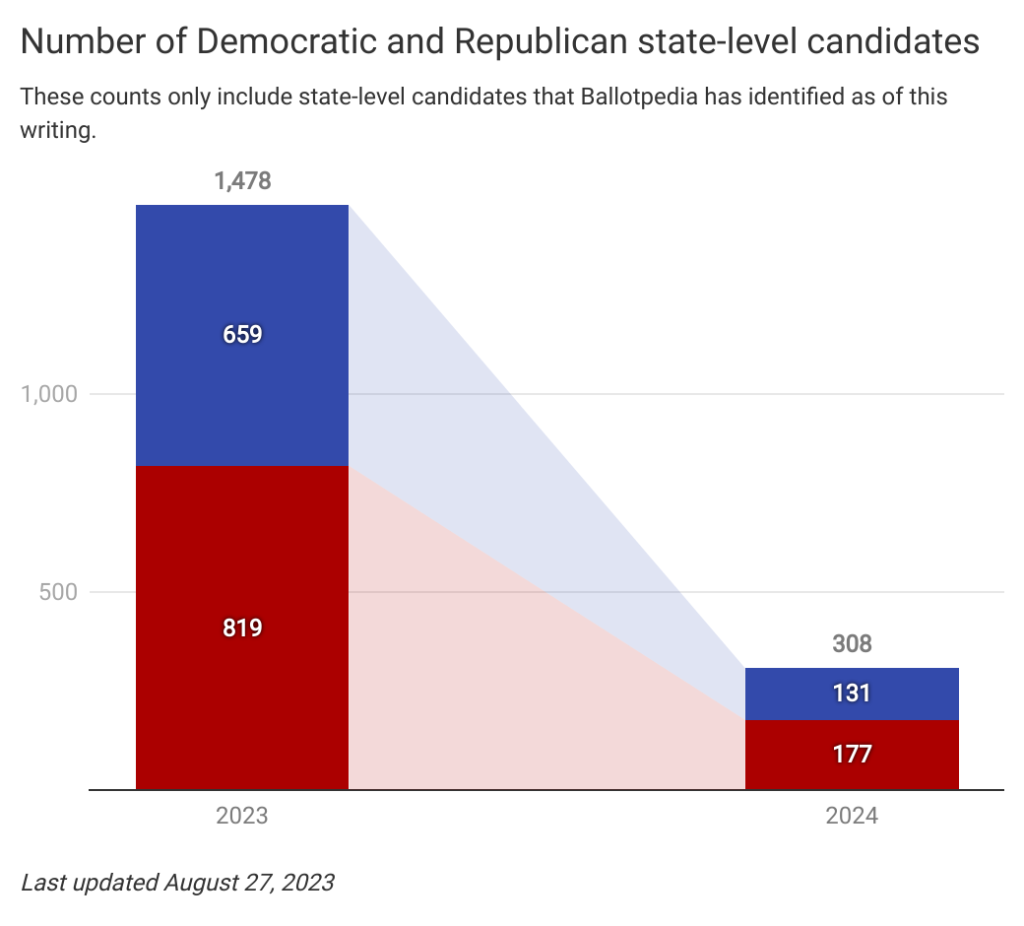 Additional reading: