Ballotpedia tracked two new state-level candidates in North Carolina between Aug. 21 and Aug. 27. This was one fewer candidate than the prior week.
Both of the candidates are Democrats running in 2024, one for state executive office and one for the state legislature.
Details on these candidates are below:
Gabriel Esparza (D) is running for North Carolina Treasurer. Esparza said, "We've got to bring people together to invest in North Carolina's future, creating both opportunity and financial security for everyone. …We share a common vision that with hard work and a little ingenuity we can achieve the American dream. … I've spent my life bringing people together, creating jobs and tackling some of our toughest problems. I'm running for Treasurer to help bring economic opportunity and security to every corner of our state. …"
Joshua Harrell (D) is running for North Carolina House of Representatives District 22. Harrell said, "… I will fight for your right to affordable healthcare and prescription drug prices, strengthen and protect your social security and medicare benefits, ensure teachers are paid fairly, and increase the amount of money in your bank accounts every month by eliminating state income taxes, reimplimenting the child tax credit, and eliminating sales tax for grocery items. I have a vision to improve your lives, as well as the lives of all North Carolinians within the District and across the State."
Since the beginning of the year, Ballotpedia has identified 38 candidates for state-level office in North Carolina. Four hundred and thirty-seven candidates ran for state-level office in North Carolina in 2022, while 508 ran in 2020. In 2022, 178 were Democratic, while 232 were Republican. In 2020, 242 were Democratic and 235 were Republican. Nationally, Ballotpedia has tracked 659 Democrats and 819 Republicans running for state-level office in 2023, and 131 Democrats and 177 Republicans running in 2024.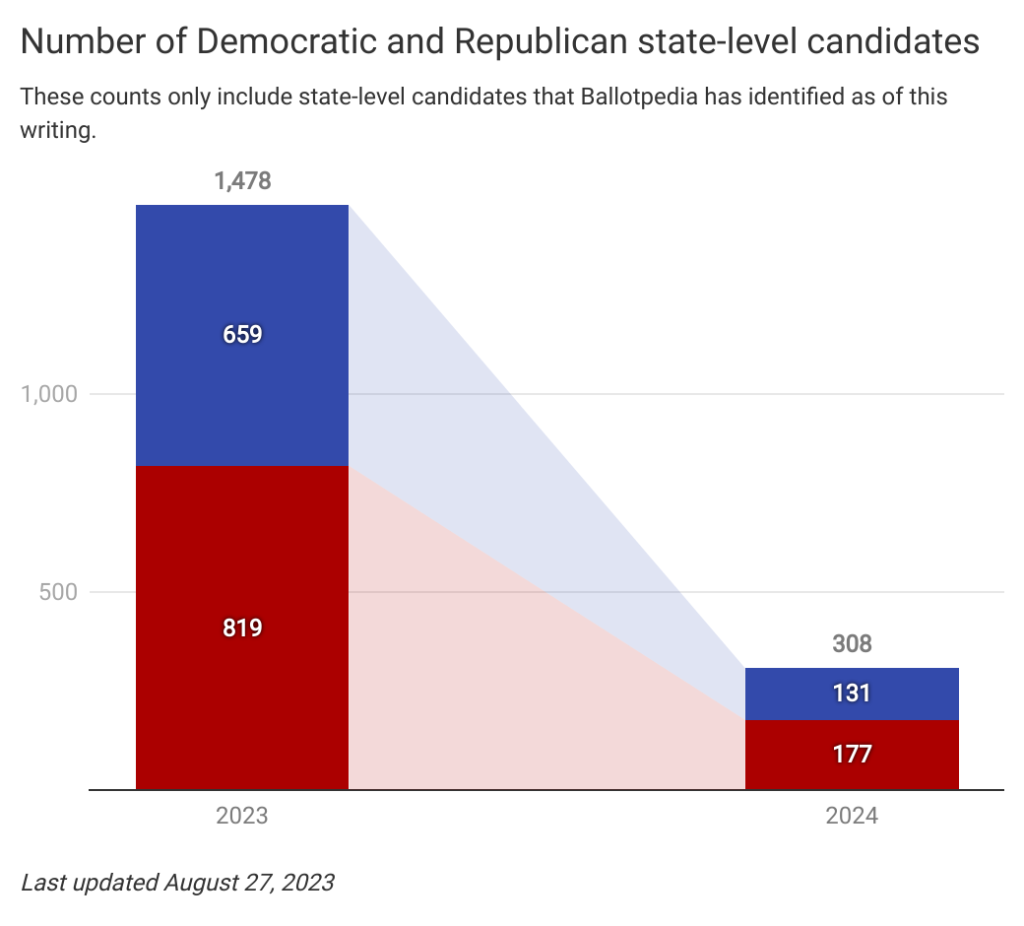 Additional reading: