Ballotpedia tracked two new state-level candidates in Texas between Aug. 21 and Aug. 27. This was one fewer candidate than the prior week.
Both of the candidates are Republicans running for the state legislature in 2024.
Details on these candidates are below:
Daniel Alders (R) is running for Texas House of Representatives District 6. Alders said, "As a 7th generation Texan and East Texas native, I am running for State Representative because I want to ensure our values of life, liberty and personal responsibility are pursued and defended in Austin, … Understanding the accountability to the voters to the constituents, understanding that you work for them is an important part of being an elected official."
Larry Hodges (R) announced his plans to run for Texas House of Representatives District 14, but has since withdrawn from the race. Hodges said, "For more than thirty years, I have served Aggieland as a student, business owner, and community volunteer. I've witnessed us overcome challenges together, and I know the spirit of dedication and generosity that define our community. I also know Texas is a symbol of opportunity to the rest of the country and the world. Preserving what makes us great and successful is why I'm declaring my candidacy for the Texas House of Representatives, District 14."
Since the beginning of the year, Ballotpedia has identified 30 candidates for state-level office in Texas. Seven hundred and fifty candidates ran for state-level office in Texas in 2022, while 582 ran in 2020. In 2022, 277 were Democratic, while 384 were Republican. In 2020, 270 were Democratic and 249 were Republican. Nationally, Ballotpedia has tracked 659 Democrats and 819 Republicans running for state-level office in 2023, and 131 Democrats and 177 Republicans running in 2024.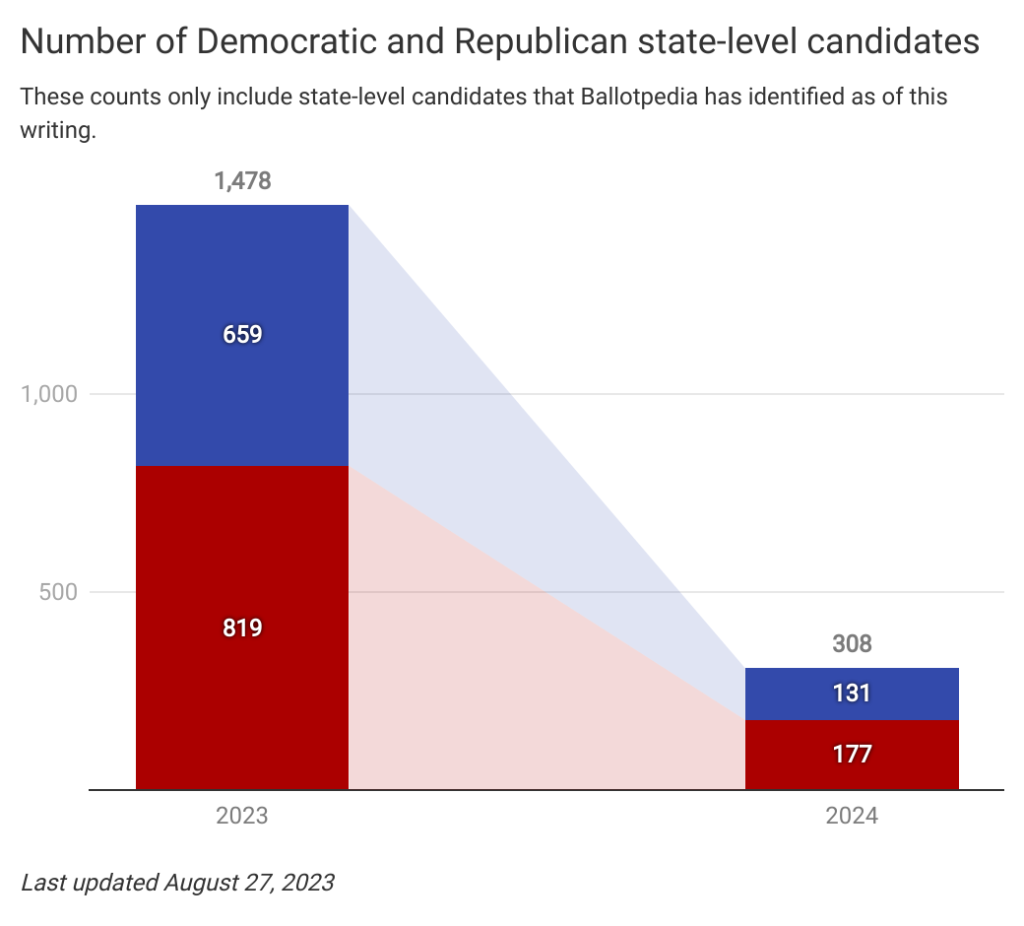 Additional reading: