Ballotpedia tracked one new state-level candidate in Colorado between Aug. 28 and Sept. 3. This was one more candidate than the prior week.
The candidate is a Democrat and is running for state legislature in 2024.
Details on the candidate are below:
Cole Buerger (D) is running for Colorado State Senate District 5. Buerger said, "For too long, politicians have tried the same policies over and over while we see our fellow Coloradans – especially those in rural areas like SD5 – left behind. We deserve better, and we can do better. We have to expand access to healthcare and lower its costs. We have to bring broadband to every corner of Western Colorado. We have to protect our water and our public lands. We have to build more affordable housing and drive down the cost of childcare. We have to strengthen our economy and make it easier for small businesses to thrive. We have to fight for our farmers and ranchers. It is time for a new crop of leaders with deep roots in our communities, with bold solutions to our problems, and with the courage to bring Coloradans together to make sure no one gets left behind. I will work hard for you and put the families and residents of SD5 front and center every single day."
Since the beginning of the year, Ballotpedia has identified 17 candidates for state-level office in Colorado. Three hundred and twenty-two candidates ran for state-level office in Colorado in 2022, while 287 ran in 2020. In 2022, 112 were Democratic, while 134 were Republican. In 2020, 125 were Democratic and 107 were Republican. Nationally, Ballotpedia has tracked 664 Democrats and 821 Republicans running for state-level office in 2023, and 137 Democrats and 183 Republicans running in 2024.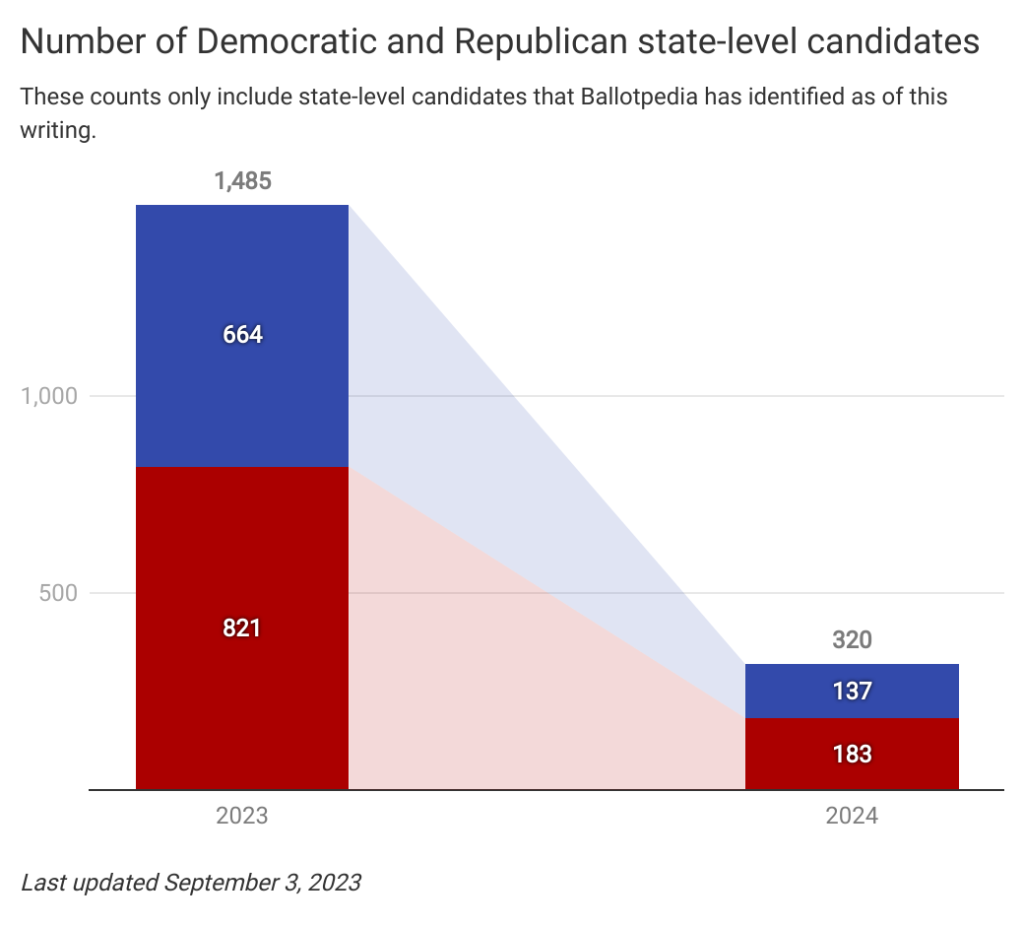 Additional reading: