Ballotpedia tracked six new state-level candidates in New Jersey between Aug. 28 and Sept. 3. This was six more candidates than the prior week.
Four of those candidates are Democrats and two are Republicans. The six candidates are running for the state legislature in 2023. The six candidates are replacing individuals from their respective parties who withdrew their candidacies after the primary election but before the general election.
As of this writing, Ballotpedia identified campaign materials for three of six candidates.
Details are below:
Rosy Bagolie (D) is running for New Jersey General Assembly District 27. Bagolie said, "… I would not only be the first Latina in history to represent the district, but the first Jewish assemblywoman from Essex County in decades and the first Livingston resident to serve in the legislature since 1977. As an educator with 22 years of experience in public service, I welcome the opportunity to represent the citizens of Livingston and the entire district with honor, conviction and integrity."
Avi Schnall (D) is running for New Jersey General Assembly District 30. Schnall said, "Yes it's true!! I am running for state assembly to represent the 30th district in NJ. There's a lot we can accomplish. And it's going to be an exciting couple of months. Stay tuned for all the campaign updates."
Brian McRory (R) is running for New Jersey General Assembly District 6. McRory said, "…My dedication lies in the well being of our veterans and how we can get them the best care they deserve; raise more awareness on veterans suicide … Lowering the tax burden imposed on District 6/Camden County residents … The rights of parents have been stripped by the current government; we need to eliminate overbearing government mandates infused with social manipulation/political bias from our educational institutions."
Since the beginning of the year, Ballotpedia has identified 294 candidates for state-level office in New Jersey. Three hundred and thirty-seven candidates ran for state-level office in New Jersey in 2021, while 201 ran in 2019. In 2021, 161 were Democratic, while 151 were Republican. In 2019, 100 were Democratic and 84 were Republican. Nationally, Ballotpedia has tracked 664 Democrats and 821 Republicans running for state-level office in 2023, and 137 Democrats and 183 Republicans running in 2024.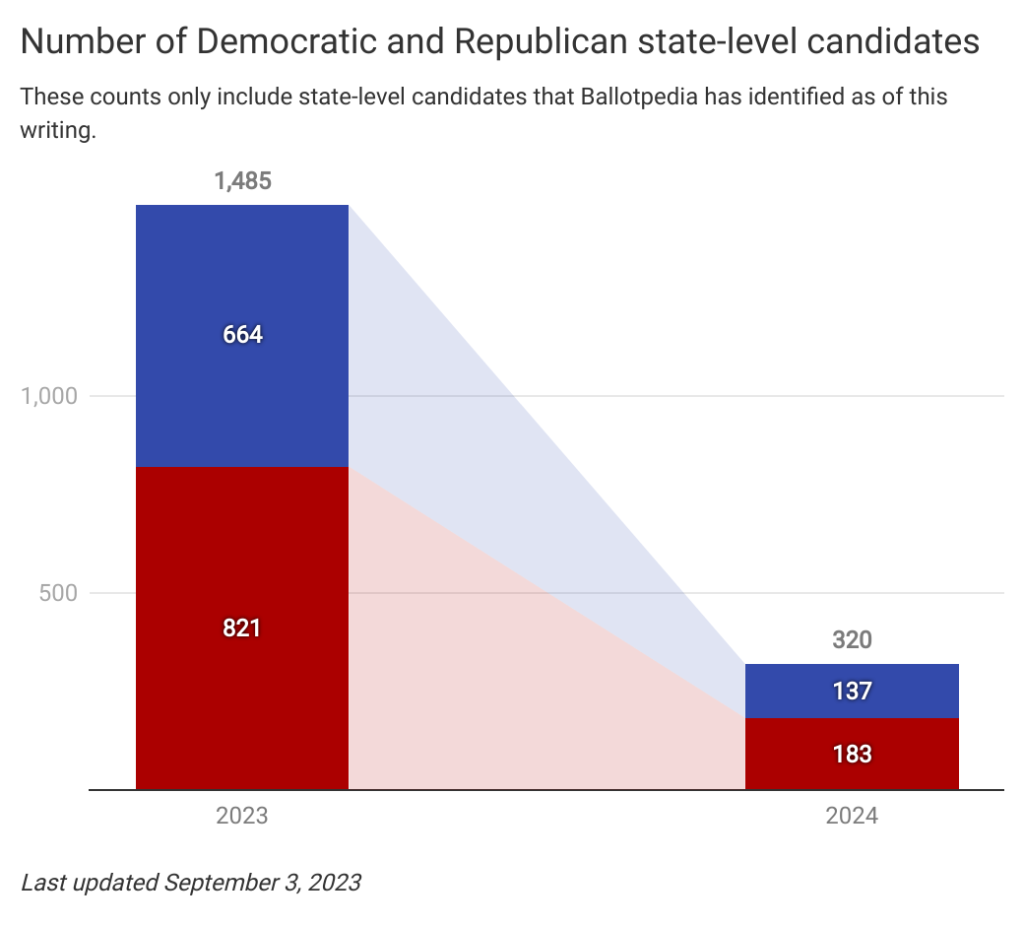 Additional reading: