Ballotpedia tracked one new state-level candidate in Colorado between Sept. 4 and Sept. 10. This was equal to the number of candidates tracked last week.
The candidate is a Democrat and is running for state legislature in 2024.
Details on the candidate are below:
Kathleen Curry (D) is running for Colorado House of Representatives District 58. Curry said, "The Colorado General Assembly has been and will continue to work on issues such as water supply, land use, forest health, education funding, rural health care, and affordable housing. We need strong and experienced leadership to ensure that our concerns are addressed. As a mother of two grown boys, wife of a rancher, small business owner, and concerned citizen, I believe I can help steer Colorado in a positive direction. I understand that the issues we face are challenging and can often seem insurmountable — but I believe that by seeking to understand both sides, treating each other respectfully, and focusing on problem-solving, we can find common ground and make progress. I hope you will consider supporting my campaign, and if you are a voter in HD58, I hope I can earn your vote. My previous experience as a member of the legislature, combined with my current work at the Capitol, puts me in a great position to hit the ground running and be effective as the next representative from HD58."
Since the beginning of the year, Ballotpedia has identified 18 candidates for state-level office in Colorado. Three hundred and twenty-two candidates ran for state-level office in Colorado in 2022, while 287 ran in 2020. In 2022, 112 were Democratic, while 134 were Republican. In 2020, 125 were Democratic and 107 were Republican. Nationally, Ballotpedia has tracked 666 Democrats and 823 Republicans running for state-level office in 2023, and 144 Democrats and 187 Republicans running in 2024.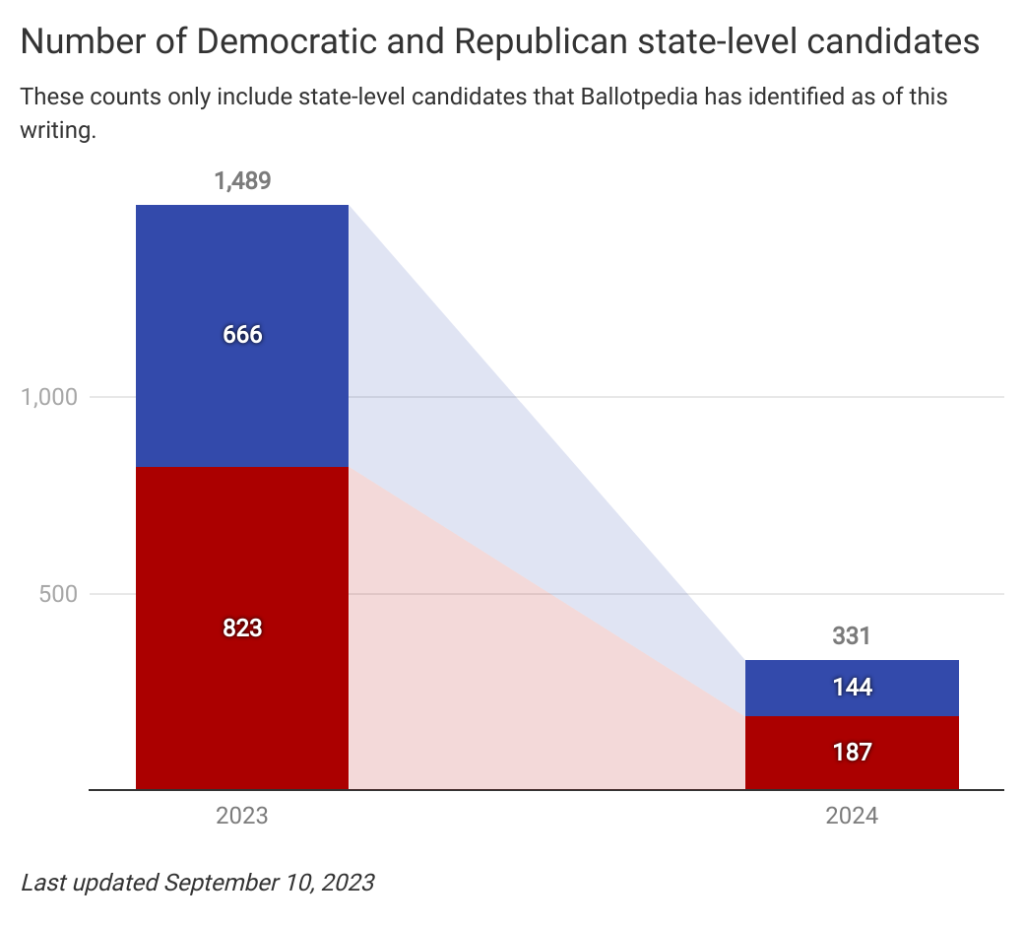 Additional reading: