Ballotpedia tracked one new state-level candidate in Wisconsin between Sept. 4 and Sept. 10. This was one more candidate than the prior week.
The candidate is a Democrat and is running for state legislature in 2024.
Details on the candidate are below:
Incumbent Brad Pfaff (D) is running for Wisconsin State Senate District 32.  Pfaff said, "Next year brings the potential for real change coming to Madison and with that change, we must continue to build a better tomorrow for Wisconsin. We can strengthen our economy and invest in family farmers and small businesses. We will fight like hell to restore reproductive freedom for women in our state. We can provide affordable healthcare to more people, and we can help working families and expand our workforce by making childcare more accessible and affordable."
Since the beginning of the year, Ballotpedia has identified 19 candidates for state-level office in Wisconsin. Three hundred and thirty-seven candidates ran for state-level office in Wisconsin in 2022, while 346 ran in 2020. In 2022, 133 were Democratic, while 182 were Republican. In 2020, 161 were Democratic and 151 were Republican. Nationally, Ballotpedia has tracked 666 Democrats and 823 Republicans running for state-level office in 2023, and 144 Democrats and 187 Republicans running in 2024.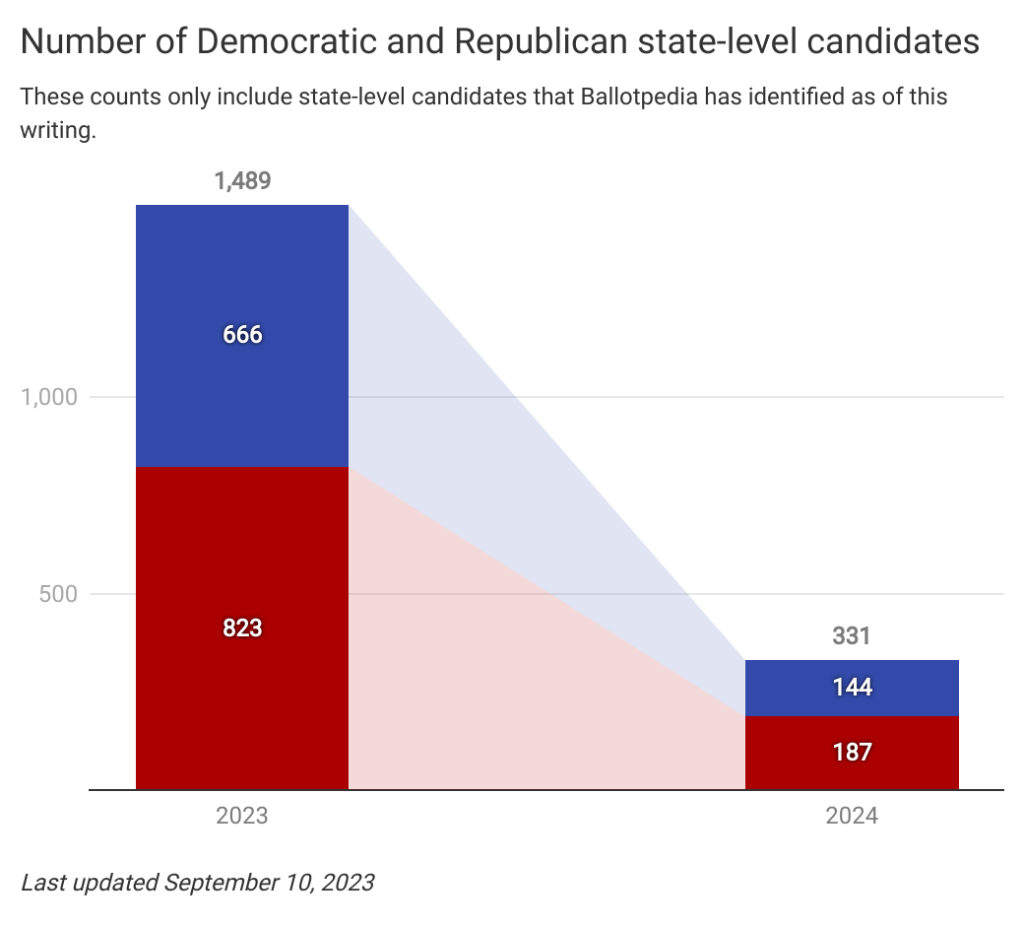 Additional reading: