Ballotpedia tracked two new state-level candidates in Indiana between Sept. 4 and Sept. 10. This was two more candidates than the prior week.
One of those candidates is a Democrat and one is a Republican. Both candidates are running for the state legislature in 2024.
Details on these candidates are below:
Matt McNally (D) is running for Indiana House of Representatives District 39. McNally said, "After speaking with over 30,000 people in our community, I know what our friends and neighbors value most: the ability to pursue the American dream right here in Carmel and Westfield. As a husband, father, and veteran of Afghanistan, I know what it takes to protect our freedoms. After 22 years in the military, I am ready to continue to serve our community and the 39th District. I hope you'll join me – I'm ready to start Working Together for Indiana."
Brian Savilla (R) is running for Indiana House of Representatives District 69. Savilla said, "This area deserves better, and I look forward to restoring dignity and respect for the rule of law to the people's seat. We need to make sure our legislature is only doing what is necessary to protect our liberties and serve basic functions instead of becoming our provider. … I want to … motivate my students and everyone else to take a more active role in our government."
Since the beginning of the year, Ballotpedia has identified 18 candidates for state-level office in Indiana. Three hundred and eighteen candidates ran for state-level office in Indiana in 2022, while 301 ran in 2020. In 2022, 104 were Democratic, while 197 were Republican. In 2020, 142 were Democratic and 142 were Republican. Nationally, Ballotpedia has tracked 666 Democrats and 823 Republicans running for state-level office in 2023, and 144 Democrats and 187 Republicans running in 2024.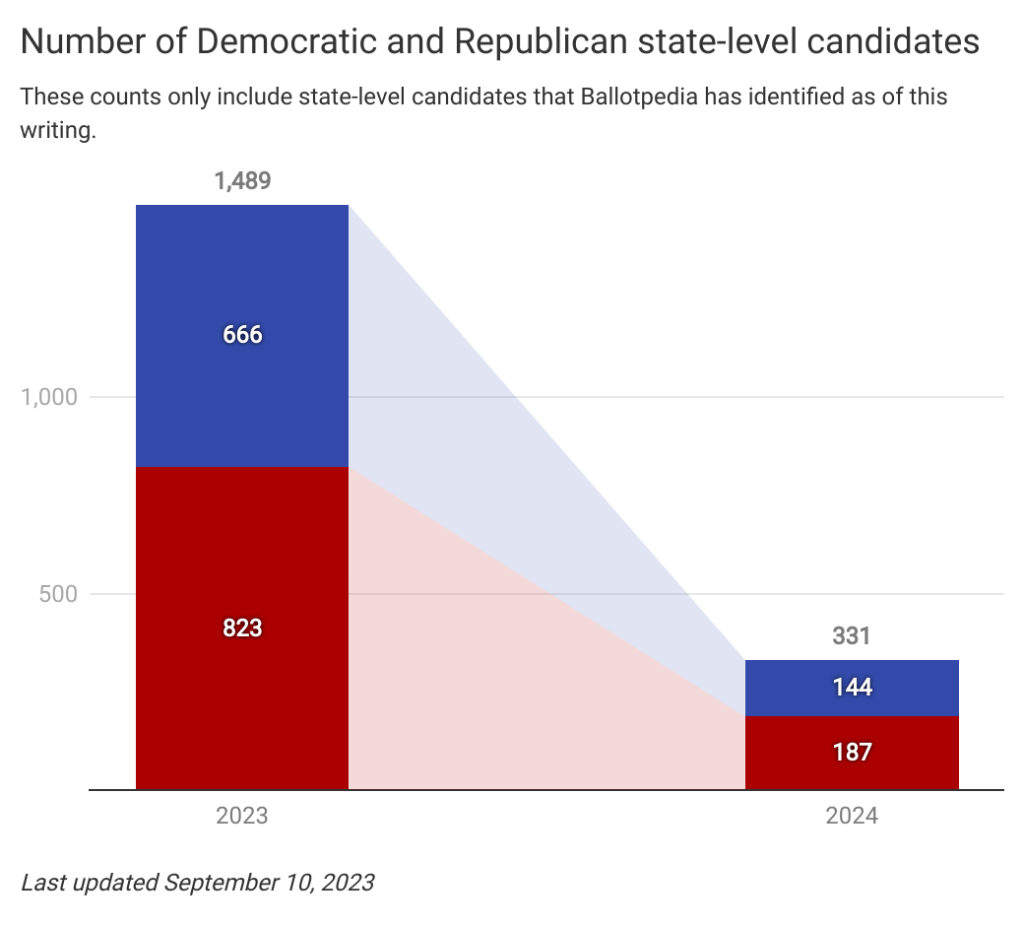 Additional reading: