As of Sept. 17, Ballotpedia has tracked 17 election-related bills in the North Carolina State Senate since the beginning of the year. Of the 17, Ballotpedia tracked one from Sept. 11-17. Republicans sponsored the one bill. The bill is below:   
NC S103: Partisan BoEd. Elections/Henderson, Sen. Tim Moffitt (R).

As introduced, this bill says the Henderson County Board of Public Education School Board members will be elected through a partisan election. 
During the week of Sept. 11-17, Ballotpedia tracked six Senate election-related bills nationally. As of Sept. 17, Ballotpedia has tracked 1,103 Senate bills nationally. Ballotpedia tracked the most Senate bills this year in the New York State Senate with 160, while Ballotpedia tracked the fewest Senate bills in the Vermont State Senate with two.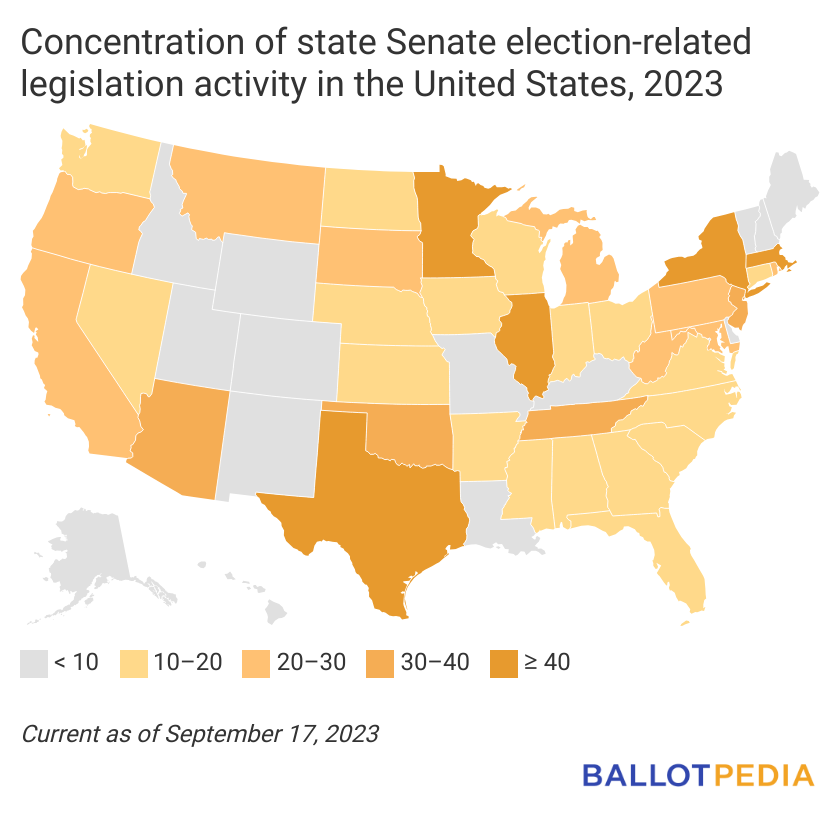 As of Sept. 17, Ballotpedia has tracked 520 Senate bills in Democratic trifectas and 436 Senate bills in Republican trifectas. A trifecta is when one political party holds the governorship and majorities in both chambers of the state legislature. Ballotpedia has tracked 147 Senate bills in states where neither party holds trifecta control.
The North Carolina Senate was scheduled to be in regular session from Jan. 11 to Aug. 31 this year. In 2022, Ballotpedia tracked three Senate bills related to election administration. None of these bills passed both chambers. North Carolina is a divided government, meaning neither party holds trifecta control.
Additional reading: