As of Sept. 17, members of the North Carolina General Assembly, which includes the North Carolina House of Representatives and the North Carolina State Senate, have passed 15 bills related to election administration since the beginning of the year. Of those 15 bills, legislators passed one during the week of Sept. 11-17. Republicans sponsored the one bill. The bill is:   
Of the 15 bills passed this year, 14 have been enacted. Republicans sponsored 11 bills, while Democrats sponsored one. A bipartisan group of legislators sponsored two. Five of the 14 bills are: 
From Sept. 11-17, legislators passed 11 bills related to election administration nationally. As of Sept. 17, Texas legislators have passed the most bills this year with 35, while legislators in six states have passed the fewest bills with zero. The state with the most enacted bills is Texas with 33, while six states have enacted none.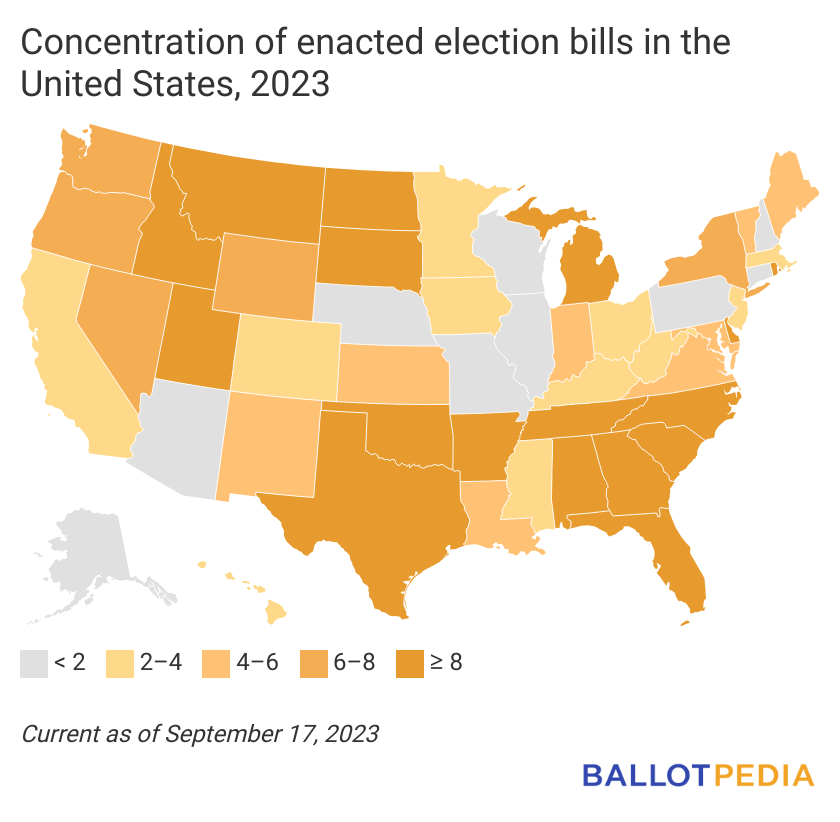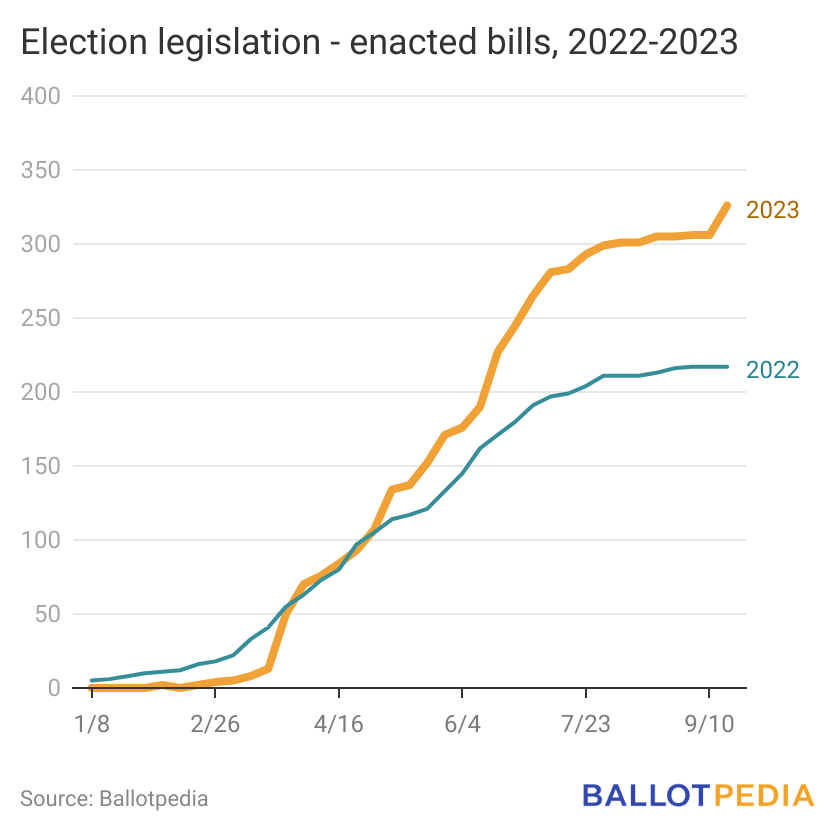 The General Assembly of North Carolina was scheduled to be in regular session from Jan. 11 to Aug. 31 this year. In 2022, North Carolina legislators passed one election-related bill in the state House. The bill was not enacted into law. North Carolina is a divided government, meaning neither party holds trifecta control.
Additional reading: