There are 138 open state legislative seats in 2023, meaning newcomers will win at least 24% of all seats. This is the most since Ballotpedia began gathering data in 2011.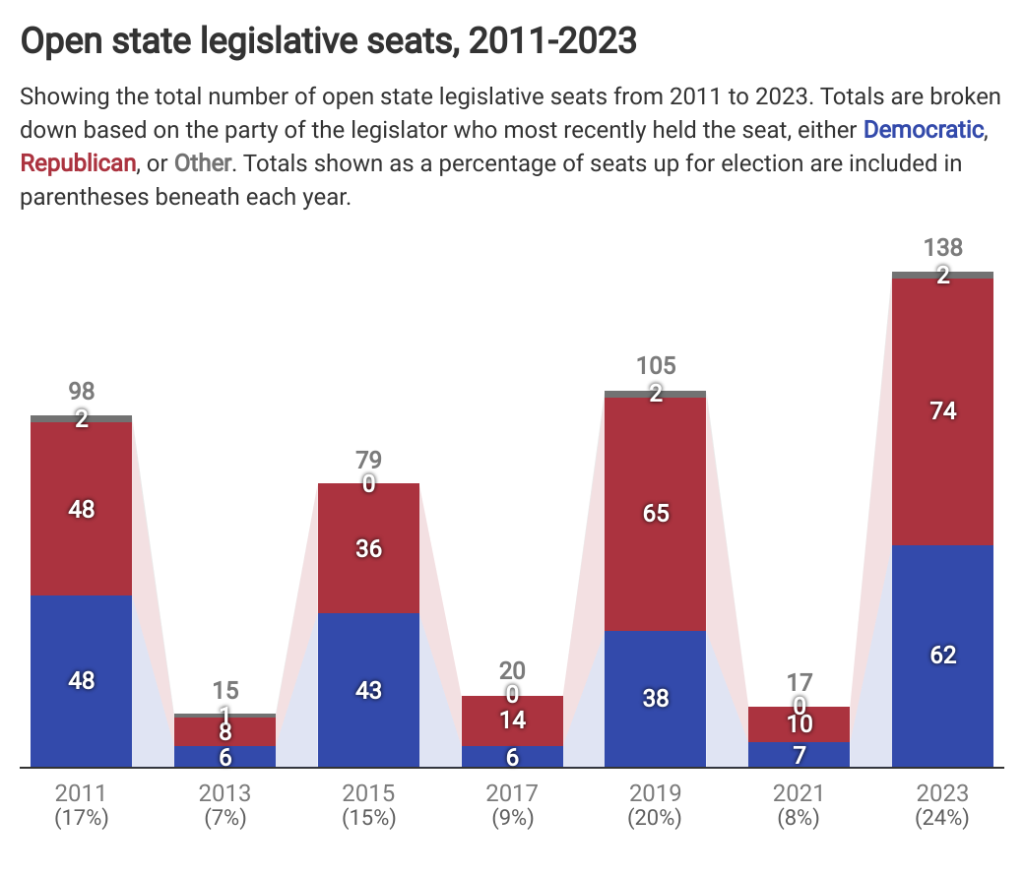 A seat can become open if an incumbent leaves office or runs for re-election in a different district than the one they currently represent. Louisiana, Mississippi, New Jersey, and Virginia are holding state legislative elections in 2023. The last time all four held elections was in 2019.
Term limits can also affect the number of open seats by requiring an incumbent to leave office. Louisiana is the only state holding elections this year with term limits for state legislators. There are 22 term-limited state legislators — seven state senators and 15 state representatives — in 2023, representing 4% of the 578 total seats up for election. In 2019, there were 47 term-limited state legislators.
Of the 138 open seats, 62 are Democratic, 74 are Republican, and two are minor party or independent. Virginia has the most open seats with 44, followed by Louisiana (42), New Jersey (28), and Mississippi (24). In 2019, Louisiana had the most open seats with 60, followed by Mississippi (25), Virginia (16), and New Jersey (four).
In Mississippi and New Jersey, 10%-25% of seats are open, while in Louisiana and Virginia, 25%-40% of seats are open.