Welcome to Hall Pass, a newsletter written to keep you plugged into the conversations driving school board politics and governance.
In today's edition, you'll find:
On the issues: The debate over what counts as school library censorship
In your district: supporting students with special needs
Share candidate endorsements with us!
School board filing deadlines, election results, and recall certifications
North Carolina set to become eighth state in 2023 to provide all students with taxpayer funding for private education
Extracurricular: education news from around the web
Candidate Connection survey
Email us at editor@ballotpedia.org to share reactions or story ideas!
---
On the issues: The debate over content in school libraries
In this section, we curate reporting, analysis, and commentary on the issues school board members deliberate when they set out to offer the best education possible in their district. Missed an issue? Click here to see the previous education debates we've covered.
Does limiting access to certain books in school libraries qualify as a form of censorship?
The staff at Pen America write that book bans occur when school administrators, under pressure from, say, government officials, parents, or community members, limit or remove access to books because of concerns about content. They argue that librarians and educators should curate the selection of library books on the basis of best practices and in ways that are content-neutral.
Max Eden and Jay P. Greene write that many examples of diminished school library material access do not amount to censorship since the books are often still available with restrictions. They also say that in cases where books are fully removed from library shelves, the materials are often not appropriate for school-aged children.
Book Bans: Frequently Asked Questions | Staff, Pen America
"Today, books are under profound attack in the U.S. … And everywhere, it is the books that have long fought for a place on the shelf that are being targeted. Books by authors of color, by LGBTQ+ authors, by women. Books about racism, sexuality, gender, history. … PEN America defines a school book ban as any action taken against a book based on its content and as a result of parent or community challenges, administrative decisions, or in response to direct or threatened action by lawmakers or other governmental officials, that leads to a previously accessible book being either completely removed from availability to students, or where access to a book is restricted or diminished. Diminished access is a form of censorship and has educational implications that extend beyond a title's removal. It is important to recognize that books available in schools, whether in a school or classroom library, or as part of a curriculum, were selected by librarians and educators as part of the educational offerings to students. Book bans occur when those choices are overridden by school boards, administrators, teachers, or politicians, on the basis of a particular book's content."
Don't Worry About 'Book Bans' | Max Eden and Jay P. Greene, EducationWeek
"But if you take a close look, you might come to the same conclusions we did: that this divisive debate has been manufactured for partisan purpose—both on the part of those pushing free expression and those pushing parents' rights—that most 'banned' books aren't really banned, and that when they are, it's mostly reasonable. The media keep on using the word 'banned.' But that word doesn't mean what you think it means. In common usage, banned means 'made unavailable.' But in this debate, a book can be both 'banned' and available to students. How? PEN America, the nonprofit whose data have formed a prominent basis of this public controversy, defines 'ban' quite expansively. If a book has been temporarily removed from shelves for review and then deemed acceptable and put back, it has been 'banned.' If a book is moved from a school library to a guidance counselor's office, it has been 'banned.' If parent permission is required, it has been 'banned.' If a book is moved from one section of a school library to a section for older students, it has been 'banned.' … There's plenty to get worked up about and plenty that divides us. But so-called "book bans" shouldn't make the list."
---
In your district: supporting students with special needs
We recently asked readers the following question about supporting students with special needs:
How can districts best support and advocate for students with special needs or disabilities?
Thank you to all who responded. Today, we're sharing a handful of those responses. We'll return next month with another reader question. If you have ideas for a question you'd like to see us ask, reply to this email to let us know!
A school board member from Vermont wrote:
Hire support staff and give parents the option to choice out of their local school
A school board member from New Jersey wrote:
Follow the spirit of IDEA [Individuals with Disabilities Education Act], make it everybody's job to make sure every student receives an appropriate education and is provided the services and accommodations they need.
A school board member from Michigan wrote:
By implementing better IEP [Individualized Education Program]
A school board member from Illinois wrote:
you need to get to know the parents and the students and do what's best for the student not the school.
A community member from California wrote:
Special education resources are widely available to schools and students through internal and external certificated resources (NPAs [Nonpublic, Nonsectarian School], NPS [Nonpublic, Nonsectarian Agency], credentialed providers, etc.). The issue is that the funding available to schools to pay for these services is limited and schools are forced to minimize these necessary services to the lowest budgetary minimums while accommodating the needs they are mandated to provide. This is not serving the needs of the students in the best possible way, rather it ensures that the bare minimum is being provided. Even then, every school seems to be forced to encroach on funds that are earmarked for general education purposes in order to meet the mandated services. A reevaluation of earmarks for SPED services is necessary so that funding keeps pace with the rising costs of these services.
A school board member from Minnesota wrote:
Hire quality teachers who can develop a relationship with each and every student to help them thrive.
---
Share candidate endorsements with us!
As part of our goal to solve the ballot information problem, Ballotpedia is gathering information about school board candidate endorsements. The ballot information gap widens the further down the ballot you go, and is worst for the more than 500,000 local offices nationwide, such as school boards or special districts. Endorsements can help voters know more about their candidates and what they stand for.
Do you know of an individual or group that has endorsed a candidate in your district?
Click here to respond!
---
School board update: filing deadlines, election results, and recall certifications
Ballotpedia has historically covered school board elections in about 500 of the country's largest districts. We're gradually expanding the number we cover with our eye on the more than 13,000 districts with elected school boards.
November elections
Nov. 7 is the biggest election date of the year, and voters across the country will decide state and local races—including for school boards (subscribe to our Daily Brew newsletter for Ballotpedia's coverage and analysis of elections up and down the ballot).
Beginning next week with the Oct. 4 edition of this newsletter, we'll bring you regular in-depth previews of the most interesting and pivotal Nov. 7 school board elections—including a look at the issues, candidates, endorsements, and campaign finance.
We're covering school board elections in the following 16 states on Nov. 7:
In seven of those states—Colorado, Kansas, Minnesota, Ohio, Pennsylvania, Virginia, and Washington—we are covering all school board elections on Nov. 7. We'll be bringing you detailed coverage of many of those elections.
---
North Carolina set to become eighth state in 2023 to provide all students with taxpayer funding for private education
Seven states have enacted programs in 2023 allowing all or most K-12 students to receive taxpayer funding for private education options—and North Carolina will soon become the eighth.
On Sept. 22, Gov. Roy Cooper (D) announced that he would not sign or veto the state's $30 billion budget, meaning that it will become law without his signature on Oct. 3. Included in the budget is an expansion of the state's Opportunity Scholarship program, which provides taxpayer funding for eligible students to use at participating private schools. The General Assembly enacted the program in 2013 but limited the tuition assistance to students from low-income families who had previously attended a public school for at least a year.
Under the current plan, in the 2023-2024 school year, a family of four with an annual income of no more than $55,500 could receive $6,492 per child. A family of four with an income of $111,000 could receive up to 90% of the $6,492.
The expanded program increases the amount students receive, eliminates the income limit, and removes the requirement that students attend public school for at least a year before applying. The amount of tuition assistance will still decline as household income rises.
Cooper opposed broadening the Opportunity Scholarship program but did not veto the budget so that a provision expanding Medicaid could take effect. Republicans control both chambers of the General Assembly and hold a veto-proof majority, meaning they could have overridden Cooper's veto. Cooper said, "Make no mistake, overall this is a bad budget that seriously shortchanges our schools, prioritizes power grabs, keeps shady backroom deals secret and blatantly violates the constitution, and many of its provisions will face legal action."
North Carolina has a divided government and is one of 29 states in which one party holds a veto-proof majority in both legislative chambers. Republicans have a 30-20 majority in the Senate and a 72-48 majority in the House. At a minimum, a party has to have a three-fifths majority in a chamber in North Carolina to override a gubernatorial veto—30 seats in the Senate and 72 seats in the House.
Republicans gained a veto-proof majority in the House on April 5, when state Rep. Tricia Cotham, who served as a Democrat in the state House from 2007 to 2017 and was elected to the chamber again in 2022, said she was joining the Republican Party.
Democratic lawmakers opposed expanding the Opportunity Scholarship program. State Sen. Gladys Robinson (D) said, "We're using public taxpayer money to subsidize private schools for wealthy people, and that's not because they asked for it but because you want to give it to them."
The Republican Party of North Carolina Chairman Michael Whatley said, "This budget is a victory for families and businesses all across North Carolina. It cuts their taxes, leaving more money in their pockets, and expands educational freedom for families to seize the best opportunity for their children."
North Carolina joins seven other states this year that have expanded or enacted programs providing all or most students with taxpayer funding for private education options. Such programs come in a variety of forms, including Education Savings Accounts (ESAs), school vouchers, and tax-credit scholarships.
ESA programs give eligible students access to government-managed accounts funded with taxpayer money they can spend on a range of approved educational alternatives, such as private school tuition, tutoring services, and homeschooling supplies. Voucher programs pay for eligible students to attend private schools, though the money typically goes directly from the government to the school. Tax-credit scholarships come in a variety of forms, though they typically allow individuals and businesses to lower their tax burden by donating to scholarships that can be used at private schools.
All seven states that expanded their programs or enacted new ones this year have Republican trifectas.
Overall, 10 states have programs allowing all or most students to use taxpayer funding for private education. Arizona expanded its ESA program to provide universal eligibility in July 2022. In October 2022, the Virginia Supreme Court ruled the state's ESA program, first enacted in 2021, was constitutional.
At least 31 states have some form of program enabling eligible students to use taxpayer funding for private educational options. In the majority of states, programs are limited to low-income students or students with disabilities.
Texas Gov. Greg Abbott (R) has made enacting an ESA program a legislative priority in 2023, though the state House was unable to agree on the details of a policy before the session ended on May 29. Abbott said he would call a special session in October to once again take up the ESA program.
Click here to learn more about state programs like ESAs, vouchers, and tax-credit scholarships.
---
Extracurricular: education news from around the web
This section contains links to recent education-related articles from around the internet. If you know of a story we should be reading, reply to this email to share it with us!
---
Take our Candidate Connection survey to reach voters in your district
Today, we're taking a look at responses from two candidates facing off on Nov. 7 in the nonpartisan general election for Academy School District 20 school board, At-large, in Colorado. Four candidates are running for the two seats on the ballot. Incumbents Heather Cloninger and Will Temby are the only candidates in this race who've completed the survey.
Both candidates were first elected in 2019.
Academy District 20, which includes the northern parts of Colorado Springs, is the 10th largest district in the state, with an enrollment of around 26,600 students.
Here's how Cloninger answered the question, "Who do you look up to? Whose example would you like to follow, and why?"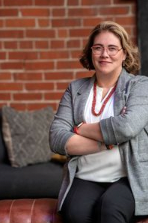 "That's easy, my dad, Phil Armstrong. He was the one I've looked up to my whole life. He
was an elementary school teacher and principal my entire childhood and he retired after
40 years working in those roles. He was an amazing example of kindness, moral
integrity, honesty, and so much more. His staff and co-workers saw him as a leader and
as someone who was approachable and easy to come to in an emergency as well as
for good advice. He loved working with children and has many children who think of him
as "their teacher", for life. My dad taught me so much over my lifetime. I'm grateful for
the example he was to me, my sisters and my own children, as well as all those who knew
him. He passed last year and many of his students attended the service."
Click here to read the rest of Cloninger's responses.
---
Here's how Temby answered the question, "Who do you look up to? Whose example would you like to follow, and why?"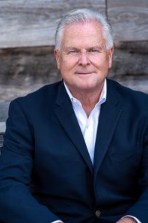 "My father, Bill Temby, shaped my life greatly. He was president of his high school class, served in General Patton's 3rd Army in WWII, attended Harvard University and Harvard Medical School on the G.I. Bill, and raised with my mother five strong citizens of this nation."
Everyone deserves to know their candidates. However, we know it can be hard for voters to find information about their candidates, especially for local offices such as school boards. That's why we created Candidate Connection—a survey designed to help candidates tell voters about their campaigns, their issues, and so much more.
Click here to read the rest of Temby's responses.
In the 2022 election cycle, 6,087 candidates completed the survey. 
If you're a school board candidate or incumbent, click here to take the survey. And if you're not running for school board, but there is an election in your community this year, share the link with the candidates and urge them to take the survey! If you're a school board candidate or incumbent, click here to take the survey.