Ballotpedia tracked one new state-level candidate in Colorado between Sept. 18 and Sept. 24. This was one fewer candidate than the prior week.
The candidate is a Democrat and is running for state legislature in 2024.
Details on the candidate are below:
Incumbent Karen McCormick (D) is running for Colorado House of Representatives District 11. McCormick said, "It is urgent that we do all that we can to mitigate the effects of climate change and work to lower global warming emissions. … We must keep working on ways to find the funding that is desperately needed for our students, our teachers and our schools. … As a society we must stay vigilant and push to ensure equal treatment under the law for all citizens. … No government should come between a woman and her doctor. Just as no government should come between a man and his doctor. … We can work on policies at the state level to increase affordable rental and ownership housing. … Getting more people to use more fuel efficient forms of travel makes sense for our climate, our infrastructure, our wallets and our quality of life. … I proudly and readily supported the laws we passed in my first year to close the boyfriend loophole, mandate safe storage of firearms, require reporting of lost or stolen firearms and created a state Office of Gun Violence Prevention. …"
Since the beginning of the year, Ballotpedia has identified 21 candidates for state-level office in Colorado. Three hundred and twenty-two candidates ran for state-level office in Colorado in 2022, while 287 ran in 2020. In 2022, 112 were Democratic, while 134 were Republican. In 2020, 125 were Democratic and 107 were Republican. Nationally, Ballotpedia has tracked 673 Democrats and 828 Republicans running for state-level office in 2023, and 176 Democrats and 223 Republicans running in 2024.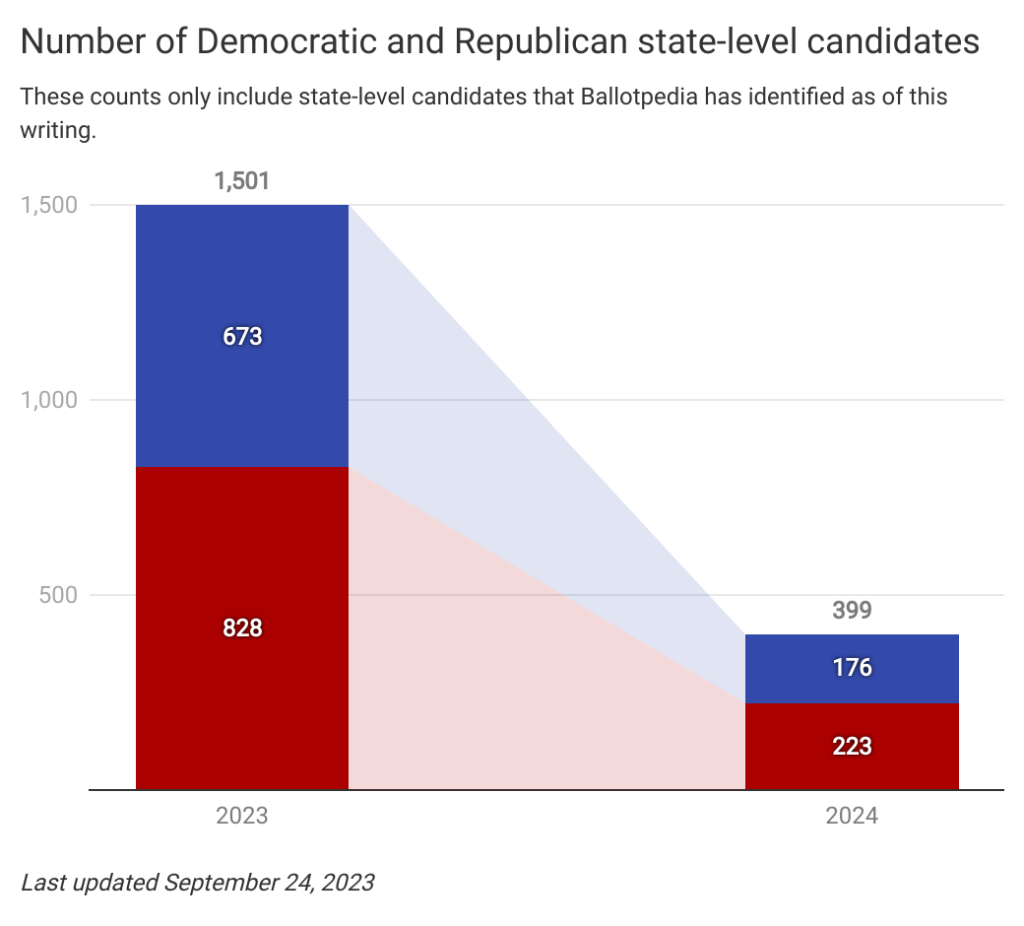 Additional reading: