Ballotpedia tracked one new state-level candidate in Kentucky between Sept. 18 and Sept. 24. This was one more candidate than the prior week.
The candidate is a Republican and is running for state legislature in 2023.
Details on the candidate are below:
Kyle Whalen (R) is running for Kentucky House of Representatives District 93. Whalen said, "I think what we need in the legislature more than anything is a [ ] greater amount of oversight to the [ ] divisions of cabinets. … People really don't want government to put up barriers to their success … they want [government] to work well. …We have a lot of work to do, especially on crime."
Since the beginning of the year, Ballotpedia has identified 45 candidates for state-level office in Kentucky. Three hundred and two candidates ran for state-level office in Kentucky in 2022, while 287 ran in 2020. In 2022, 96 were Democratic, while 174 were Republican. In 2020, 114 were Democratic and 142 were Republican. Nationally, Ballotpedia has tracked 673 Democrats and 828 Republicans running for state-level office in 2023, and 176 Democrats and 223 Republicans running in 2024.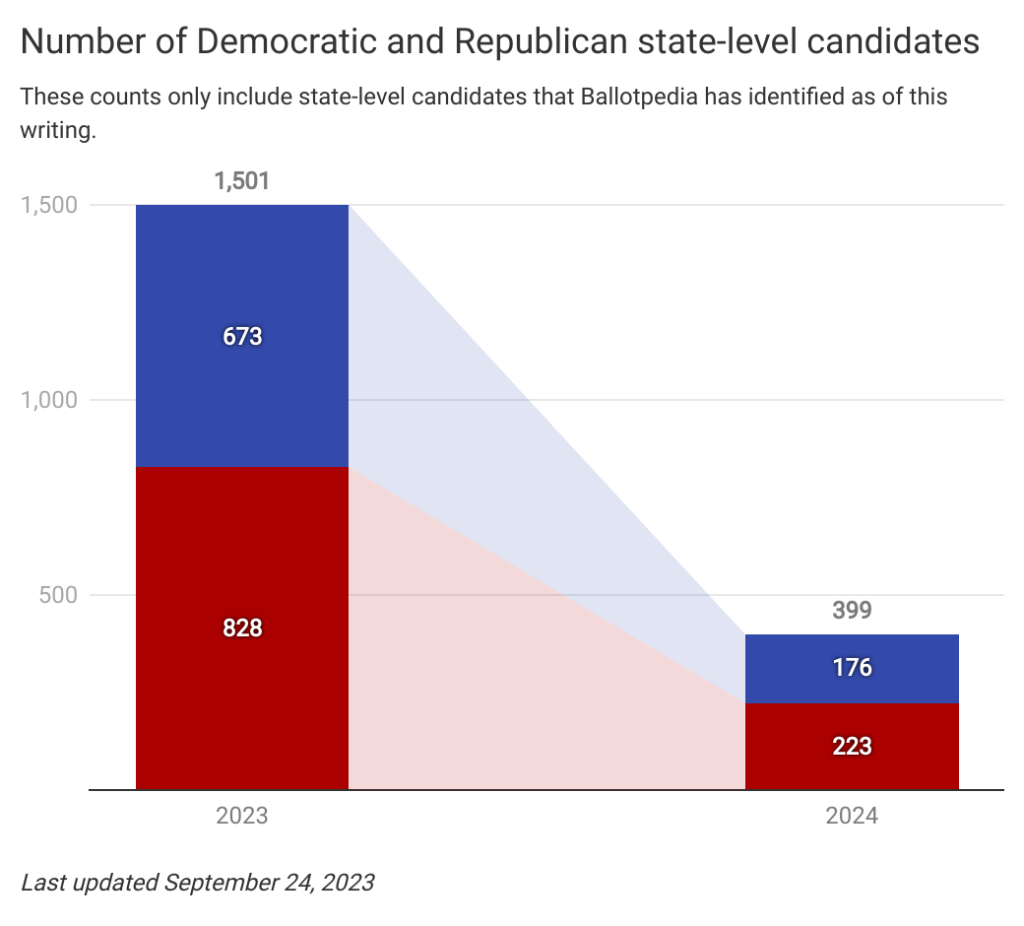 Additional reading: