Ballotpedia tracked one new state-level candidate in Texas between Sept. 18 and Sept. 24. This was two fewer candidates than the prior week.
The candidate is a Democrat and is running for state legislature in 2024.
Details on the candidate are below:
Rosie Cuellar (D) is running for Texas House of Representatives District 80. Cuellar said, "My life has been about community service and public service, and it's something that our parents taught us, … Go get an education, work hard, but always give back to the community."
Since the beginning of the year, Ballotpedia has identified 38 candidates for state-level office in Texas. Seven hundred and fifty candidates ran for state-level office in Texas in 2022, while 582 ran in 2020. In 2022, 277 were Democratic, while 384 were Republican. In 2020, 270 were Democratic and 249 were Republican. Nationally, Ballotpedia has tracked 673 Democrats and 828 Republicans running for state-level office in 2023, and 176 Democrats and 223 Republicans running in 2024.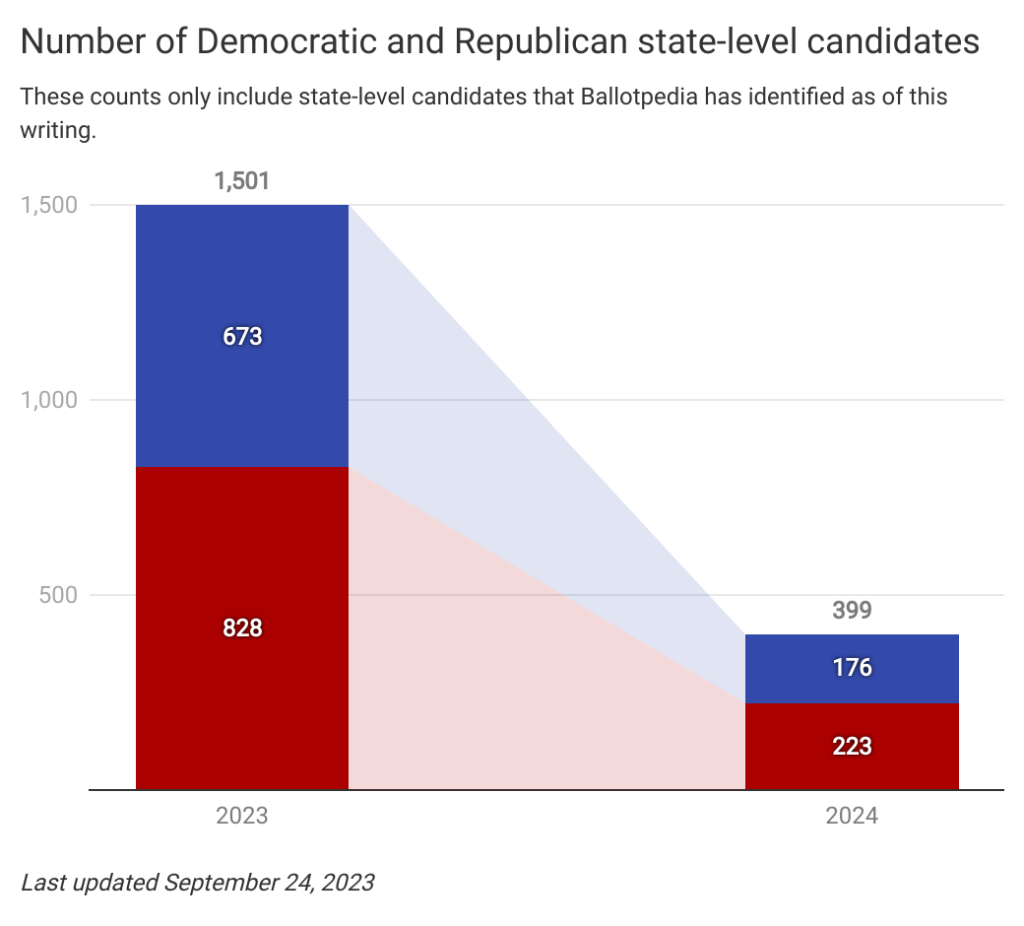 Additional reading: