As of Sept. 24, members of the Wisconsin State Legislature, which includes the Wisconsin State Assembly and the Wisconsin State Senate, have passed one bill related to election administration since the beginning of the year. Legislators passed the bill during the week of Sept. 18-24. Republicans sponsored the bill. The bill is:
WI SR4: Calling on the Wisconsin Elections Commission to appoint an election administrator, Sen. Devin LeMahieu (R).

A summary has not been provided yet.
The bill above has been enacted into law.
From Sept. 18-24, legislators passed 16 bills related to election administration nationally. As of Sept. 24, Texas legislators have passed the most bills this year with 35, while Alaska, Missouri, New Hampshire, and Pennsylvania legislators have passed the fewest bills with zero. The state with the most enacted bills is Texas with 33, while four states have enacted none.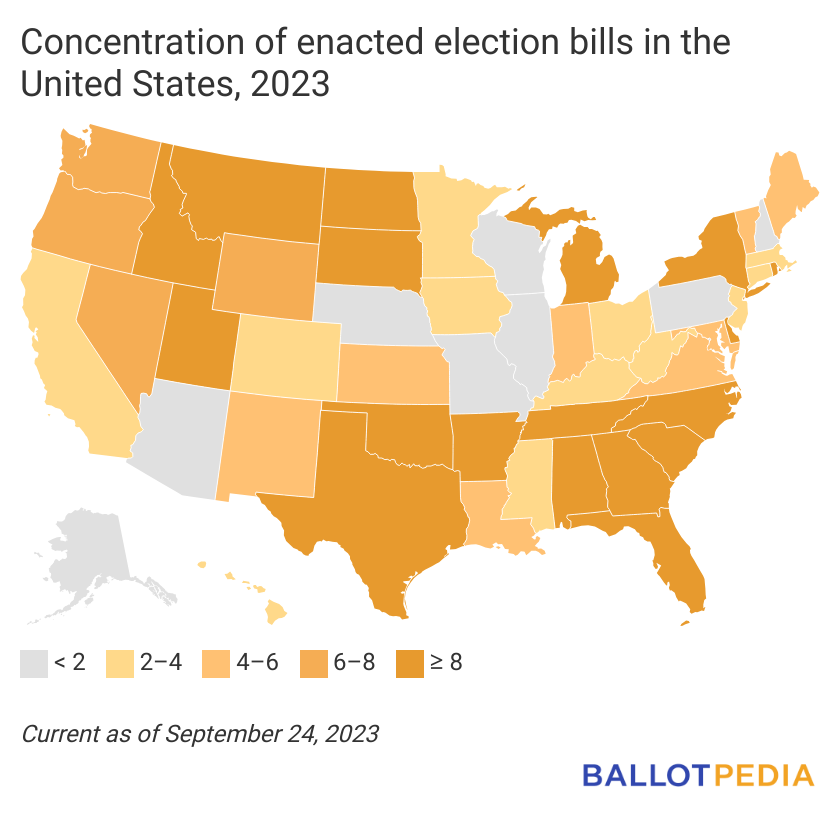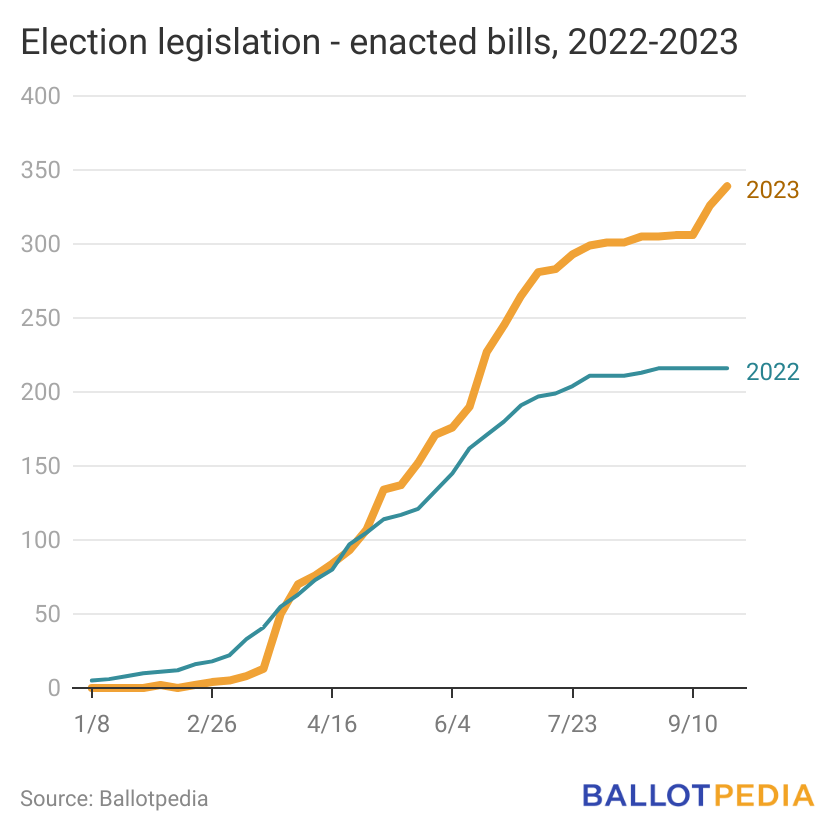 The Wisconsin State Legislature is scheduled to be in session from Jan. 3 to Dec. 31 this year. In 2022, Wisconsin legislators passed one election-related bill in the state Senate. The bill was enacted into law.
Additional reading: