Ballotpedia tracked two new state-level candidates in North Carolina between Sept. 25 and Oct. 1. This was two more candidates than the prior week.
One of those candidates is a Democrat and one is a Republican. Both of the candidates are running in 2024.
One candidate is running for state executive office and one is running for judicial office.
Details on these candidates are below:
Incumbent Allison Riggs (D) is running for North Carolina Supreme Court. Riggs said, "…I've spent my entire career fighting for equal justice under the law for every person, regardless of wealth or skin color. … As a justice, my guiding principles are integrity, transparency, consistency and empathy. Justice for all means that the doors to the courthouse are not arbitrarily slammed shut, and I take seriously my role in making our judicial system accessible and understood. … If elected to a full term, I will continue to work hard to ensure that the Supreme Court delivers justice to all North Carolinians without fear or favor."
C. Robert Brawley (R) is running for North Carolina Commissioner of Insurance. Brawley said, "[I am] committed to serving the great state of North Carolina by advocating for fair, transparent, and consumer-friendly insurance practices. … [My] vision is simple yet profound: to ensure that every North Carolinian has access to affordable, high-quality insurance coverage. [I] believe that insurance should provide peace of mind and financial security to individuals, families, and businesses across our state."
Since the beginning of the year, Ballotpedia has identified 42 candidates for state-level office in North Carolina. Four hundred and thirty-seven candidates ran for state-level office in North Carolina in 2022, while 508 ran in 2020. In 2022, 178 were Democratic, while 232 were Republican. In 2020, 242 were Democratic and 235 were Republican. Nationally, Ballotpedia has tracked 673 Democrats and 828 Republicans running for state-level office in 2023, and 189 Democrats and 236 Republicans running in 2024.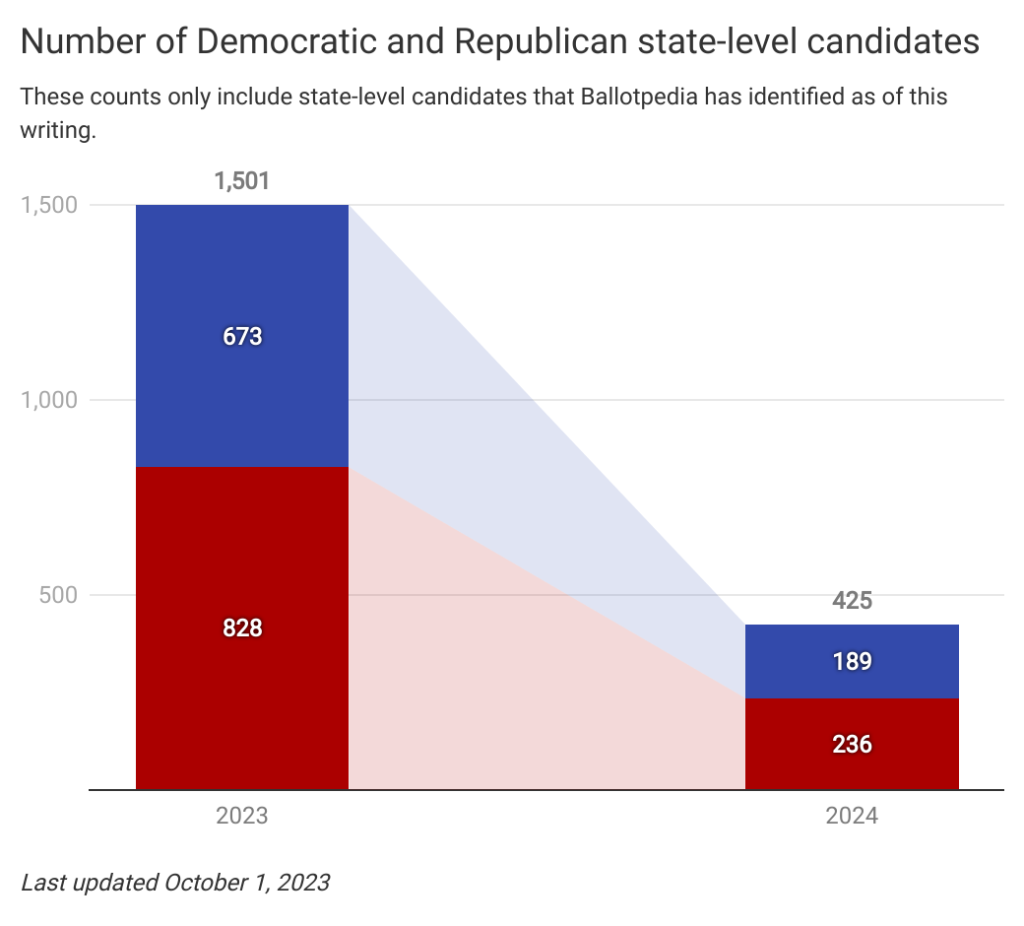 Additional reading: