Ballotpedia tracked one new state-level candidate in North Carolina between Oct. 2 and Oct. 8. This was one fewer candidate than the prior week.
The candidate is a Republican and is running for state executive office in 2024.
Details on the candidate are below:
Jack Clark (R) is running for North Carolina State Auditor. Clark said, "As a former auditor, [I have] a strong understanding of how auditors can help organizations run their financial departments more effectively. While bringing wrongdoers to justice is one priority, [I] recognize[ ] that most public sector employees simply want to perform their jobs to the best of their abilities. [My] goal is to ensure that these citizens have the tools they need to properly serve North Carolina. [I] would like to remove the historically negative connotation of the word 'audit' and instead show everyone how this role can benefit everyday people.​ [I] also believe[ ] that the State Auditor should be agile and responsive to the changes happening in the audit profession. [I] will modernize the methods and tools used, such as utilizing more data analytics. [I] will also welcome the next generation of accountants with novel ideas to keep North Carolina at the forefront of the audit profession.​ [I] truly want[ ] to serve all North Carolinians. [My] vision is for an audit department that works FOR you, not one that is out to get you."
Since the beginning of the year, Ballotpedia has identified 43 candidates for state-level office in North Carolina. Four hundred and thirty-seven candidates ran for state-level office in North Carolina in 2022, while 508 ran in 2020. In 2022, 178 were Democratic, while 232 were Republican. In 2020, 242 were Democratic and 235 were Republican. Nationally, Ballotpedia has tracked 673 Democrats and 828 Republicans running for state-level office in 2023, and 203 Democrats and 243 Republicans running in 2024.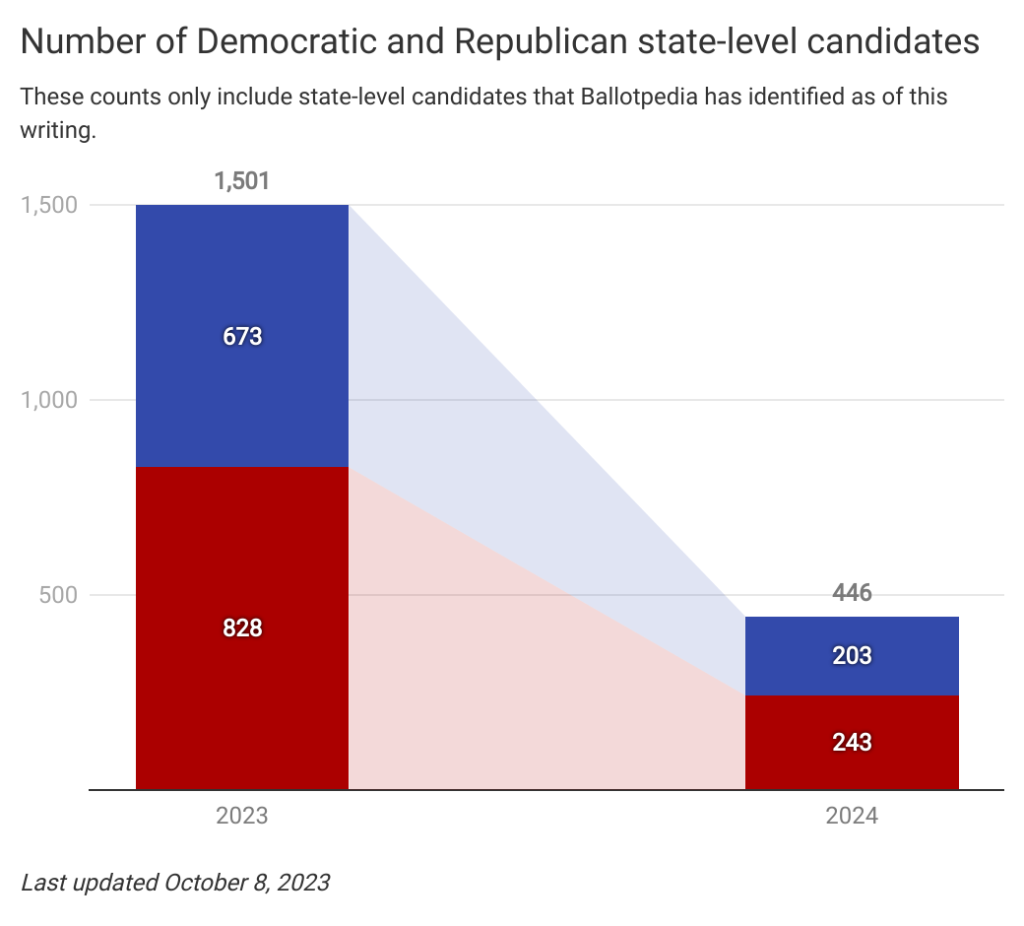 Additional reading: