Ballotpedia tracked two new state-level candidates in North Carolina between Oct. 9 and Oct. 15. This was one more candidate than the prior week.
One of those candidates is a Democrat and one is a Republican. Both candidates are running for state executive offices in 2024.
Details on these candidates are below:
Mo Green (D) is running for North Carolina Superintendent of Public Instruction. Green said, "[I have] strived to be a champion for public education in North Carolina throughout a professional career that has included being a school district superintendent, a chief executive for a large foundation that awards grants supporting public education and a school board attorney."
Dave Boliek (R) is running for North Carolina State Auditor. Boliek said, "[I am a] Conservative. Trusted leader. Budget hawk. Former prosecutor. Small businessman. Eagle Scout. Father. Husband [and I] will be an auditor who looks after your money."
Since the beginning of the year, Ballotpedia has identified 45 candidates for state-level office in North Carolina. Four hundred and thirty-seven candidates ran for state-level office in North Carolina in 2022, while 508 ran in 2020. In 2022, 178 were Democratic, while 232 were Republican. In 2020, 242 were Democratic and 235 were Republican. Nationally, Ballotpedia has tracked 673 Democrats and 828 Republicans running for state-level office in 2023, and 206 Democrats and 258 Republicans running in 2024.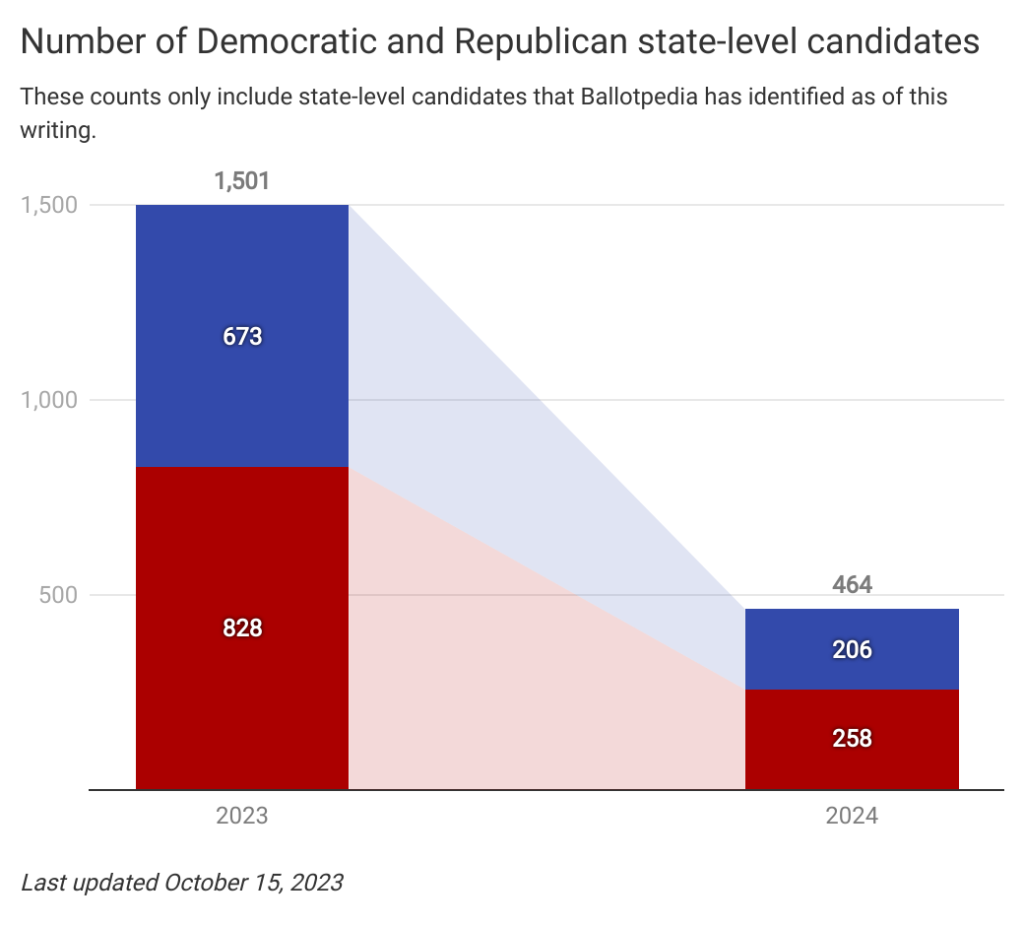 Additional reading: