Ballotpedia tracked one new state-level candidate in Colorado between Oct. 9 and Oct. 15. This was one more candidate than the prior week.
The candidate is a Republican and is running for state legislature in 2024.
Details on the candidate are below:
Incumbent Ty Winter (R) is running for Colorado House of Representatives District 47.  Winter said, "I will continue to fight for rural Coloradans so we may preserve our faith, family values and our rural way of living. … Born and Raised in my District … We Live on a 4th Generation Family Farm and Cattle Ranch … My Family and I Operate a 3rd Generation Small Business … Family Man, Married 19 Years with Two Daughters."
Since the beginning of the year, Ballotpedia has identified 22 candidates for state-level office in Colorado. Three hundred and twenty-two candidates ran for state-level office in Colorado in 2022, while 287 ran in 2020. In 2022, 112 were Democratic, while 134 were Republican. In 2020, 125 were Democratic and 107 were Republican. Nationally, Ballotpedia has tracked 673 Democrats and 828 Republicans running for state-level office in 2023, and 206 Democrats and 258 Republicans running in 2024.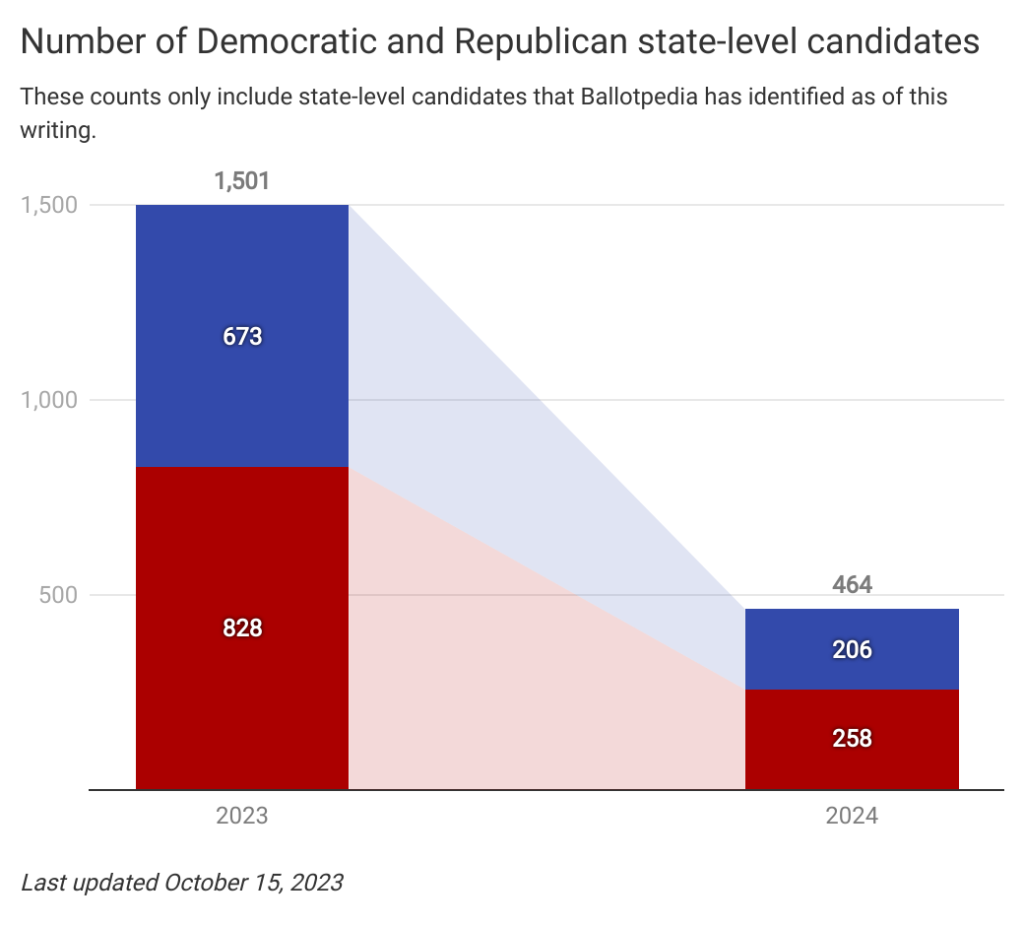 Additional reading: