Ballotpedia tracked two new state-level candidates in North Carolina between Oct. 16 and Oct. 22. This was equal to the number of candidates tracked last week.
Both of the candidates are Republicans running in 2024, one for state executive office and one for the state legislature.
Details on these candidates are below:
Incumbent Jake Johnson (R) is running for North Carolina House of Representatives District 113. Johnson said, "[I am] Pro-Life and will always fight for the unborn and the born. … [I] believe[ ] that the right to bear arms should never be infringed upon and is worth defending. … [I] believe[ ] in a free-market economy with lower taxes and less government regulations. … [I am] in favor of the pay raises teachers have recently received and believe we should do more to support our educators in North Carolina. Our students are the future of our state and we should always be willing to invest in them."
Bill Graham (R) is running for Governor of North Carolina. Graham said, "We need a nominee who will have the resources, discipline and character needed to defeat the far-left Josh Stein in November … I am that candidate, and my campaign will prove it. … I'm running to win a conservative future for North Carolina … We need a conservative governor who shows up for work and will rescue this state from liberals … I'm the only Republican who will do that."
Since the beginning of the year, Ballotpedia has identified 47 candidates for state-level office in North Carolina. Four hundred and thirty-seven candidates ran for state-level office in North Carolina in 2022, while 508 ran in 2020. In 2022, 178 were Democratic, while 232 were Republican. In 2020, 242 were Democratic and 235 were Republican. Nationally, Ballotpedia has tracked 673 Democrats and 828 Republicans running for state-level office in 2023, and 217 Democrats and 279 Republicans running in 2024.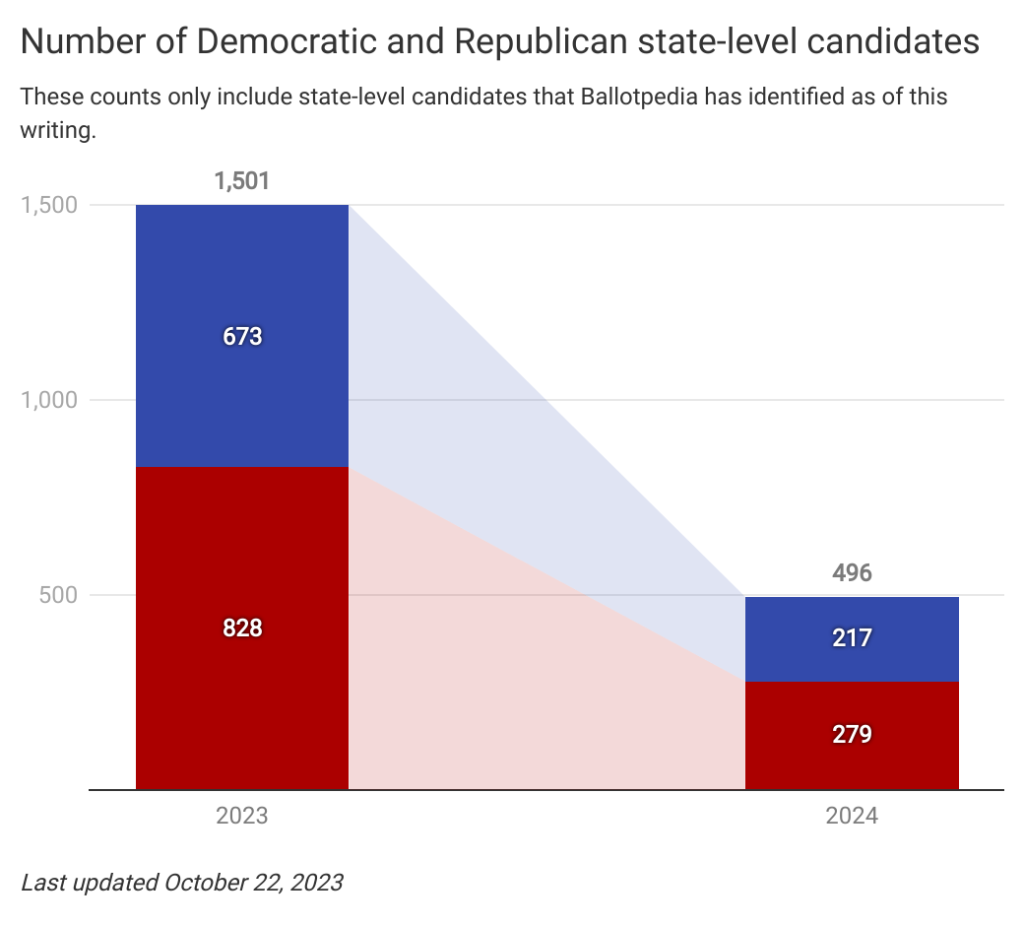 Additional reading: