Ballotpedia tracked two new state-level candidates in Colorado between Oct. 23-29. This was one more candidate than the prior week. 
One of those candidates is a Democrat and one is a Libertarian. Both candidates are running in 2024 for state legislature.
As of this writing, Ballotpedia identified campaign materials for one of the two candidates. Details are below:
Incumbent Manny Rutinel (D) is running for Colorado House of Representatives District 32. Rutinel said, "I'm a first-generation American and the proud son of a single mother who immigrated here with a dream of a better life. Despite America's promise of opportunity, I grew up breathing my neighborhood's dirty air, filling out food stamp applications, and working from a young age to help my mom pay the bills. During the Great Recession, we lost our home—something that happened to far too many people that were living paycheck to paycheck.
With hard work, determination, and the love, support, and grace of my family and community, I graduated from Yale Law School despite our economic woes. I made a promise to always fight for those who have been left out, left behind, or left without a voice. A promise to ensure that everyone in America truly has a fair chance at success.
Equal opportunity starts in our community here in Adams County. We must ensure access to a quality education, affordable home, and clean air, land, and water. I'm running to ensure we have a real voice at the Capitol that will work every day to improve the lives of everyday people."
Since the beginning of the year, Ballotpedia has identified 25 candidates for state-level office in Colorado. Three hundred and twenty-two candidates ran for state-level office in Colorado in 2022, while 287 ran in 2020. In 2022, 112 were Democratic, while 134 were Republican. In 2020, 125 were Democratic and 107 were Republican. Nationally, Ballotpedia has tracked 673 Democrats and 828 Republicans running for state-level office in 2023, and 214 Democrats and 284 Republicans running in 2024.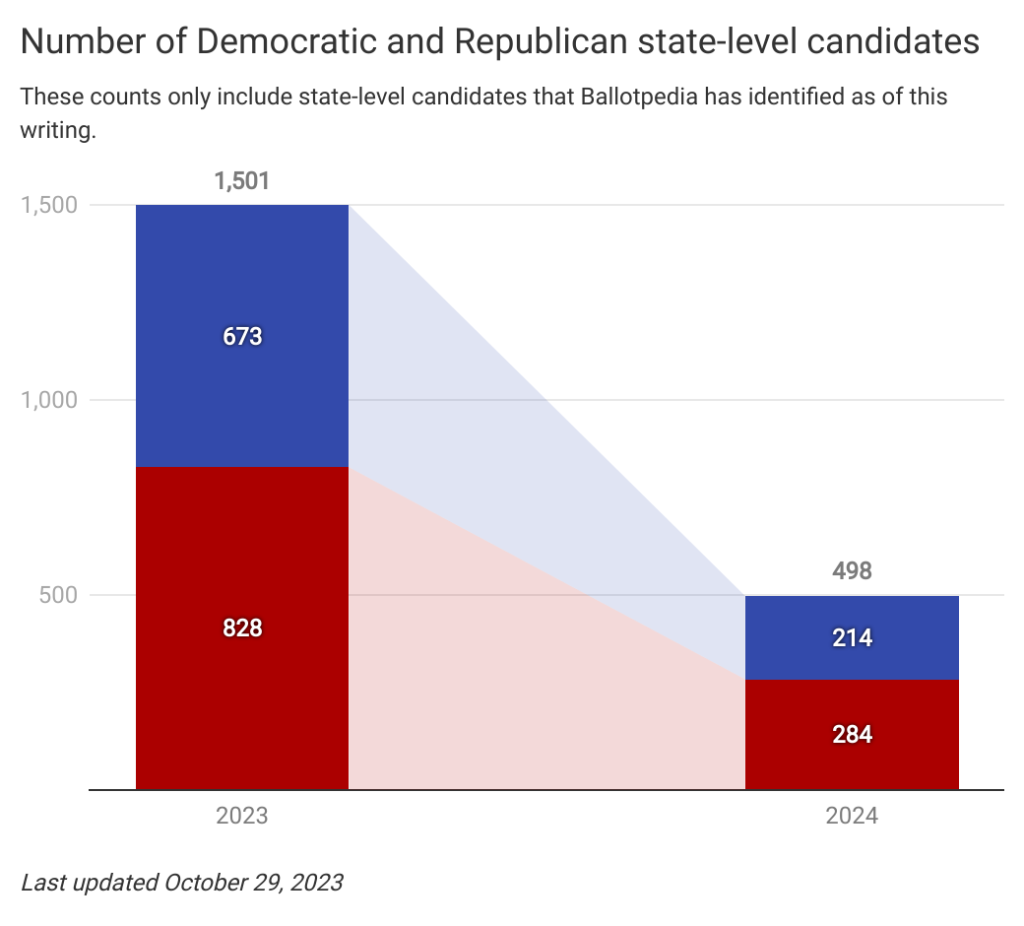 Additional reading: