Ballotpedia tracked one new state-level candidate in Florida between Oct. 23-29. This was one fewer candidate than the prior week. 
The candidate is a Republican and is running for state legislature in 2024.
Details on the candidate are below:
John E. "Ed" Montanari (R), currently representing St. Petersburg City Council District 3, is running for Florida House of Representatives District 60. Montanari said, "Insurance rate hikes. Rising crime. Housing affordability. The last time I faced a mission this tough, it was from the cockpit of an F-16. Our families deserve proven leadership to get things done in the Florida House – I've never backed down from a mission, and I won't start now. … [I] was elected to the St. Petersburg City Council in 2015 and served as Chair in 2020 and 2021. As a Council Member, [I] ha[ve] prioritized initiatives that empower job creators, protect our natural resources, and improve infrastructure for St. Petersburg residents and tourists. [I] ha[ve] earned a reputation as a consensus builder who will work with both parties to find solutions to complex problems."
Since the beginning of the year, Ballotpedia has identified 75 candidates for state-level office in Florida. Five hundred and eighty-five candidates ran for state-level office in Florida in 2022, while 520 ran in 2020. In 2022, 238 were Democratic, while 276 were Republican. In 2020, 266 were Democratic and 194 were Republican. Nationally, Ballotpedia has tracked 673 Democrats and 828 Republicans running for state-level office in 2023, and 214 Democrats and 284 Republicans running in 2024.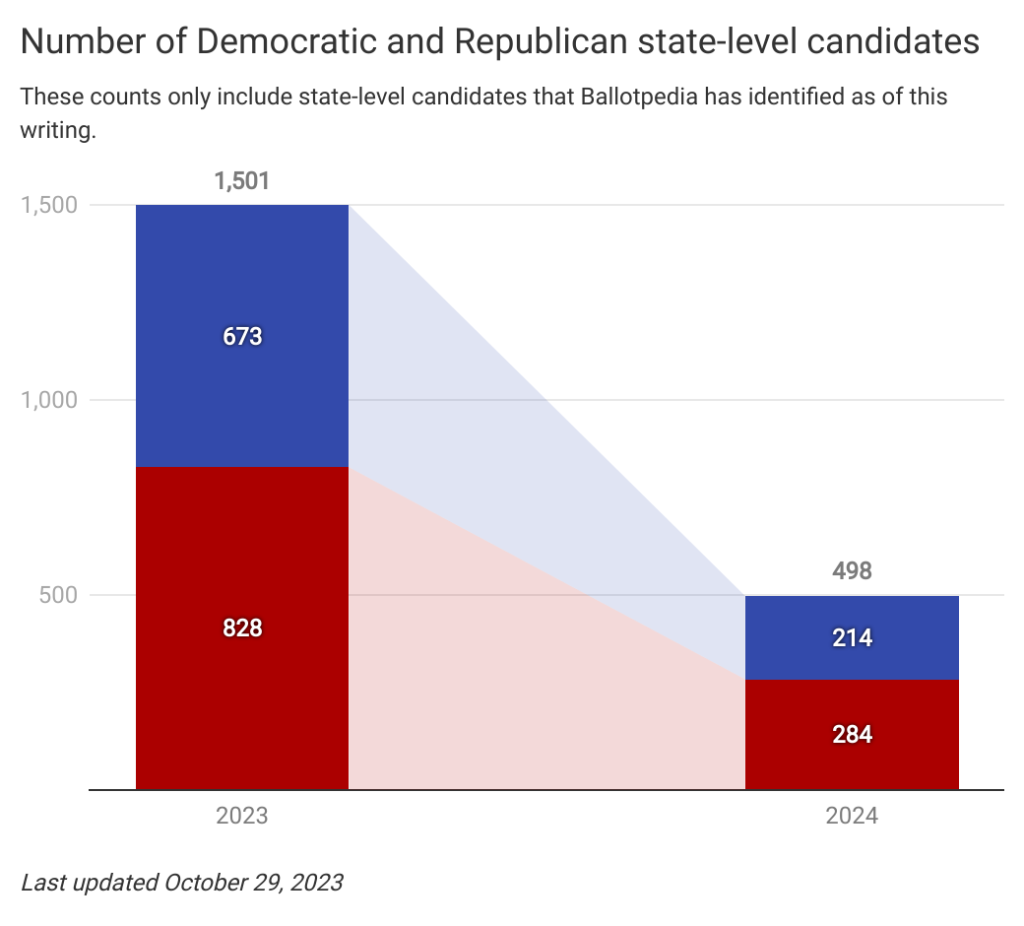 Additional reading: