Ballotpedia tracked one new state-level candidate in Wisconsin between Oct. 30-Nov. 5. This was one more candidate than the prior week.
The candidate is a Democrat running for state legislature in 2024.
Details on the candidate are below:
Sarah Keyeski (D) is running for Wisconsin State Assembly District 42. Keyeski said, "In July, I was quite unexpectedly asked by community members to run for the 42nd Assembly seat. They said they had seen my love for the community and my devoted efforts to improve where we live and wanted me to be their representative in Madison. Since politics had never been an aspiration of mine, I had to think long and hard about it. … [H]aving others enthusiastically support the idea[ ] began to transform into an inner moral mandate to run, to fulfill a sense of civic obligation… to be of help where people are hurting and to serve where I'm needed. You see, I've always been guided by a strong inner compass with three prominent values; compassion, contribution and courage. It turns out, this was in full alignment, I just didn't know it until others showed me. I've now officially declared my candidacy to represent the people living in the 42nd district and to be the outspoken voice for their pain, frustrations, hopes and needs. I'm doing it to protect our faltering democracy, to be a civic role model for my kids, to be of use for a cause bigger than myself and to help leave a better world for my children and theirs."
Since the beginning of the year, Ballotpedia has identified 20 candidates for state-level office in Wisconsin. Three hundred and thirty-seven candidates ran for state-level office in Wisconsin in 2022, while 346 ran in 2020. In 2022, 133 were Democratic, while 182 were Republican. In 2020, 161 were Democratic and 151 were Republican. Nationally, Ballotpedia has tracked 679 Democrats and 828 Republicans running for state-level office in 2023, and 233 Democrats and 302 Republicans running in 2024.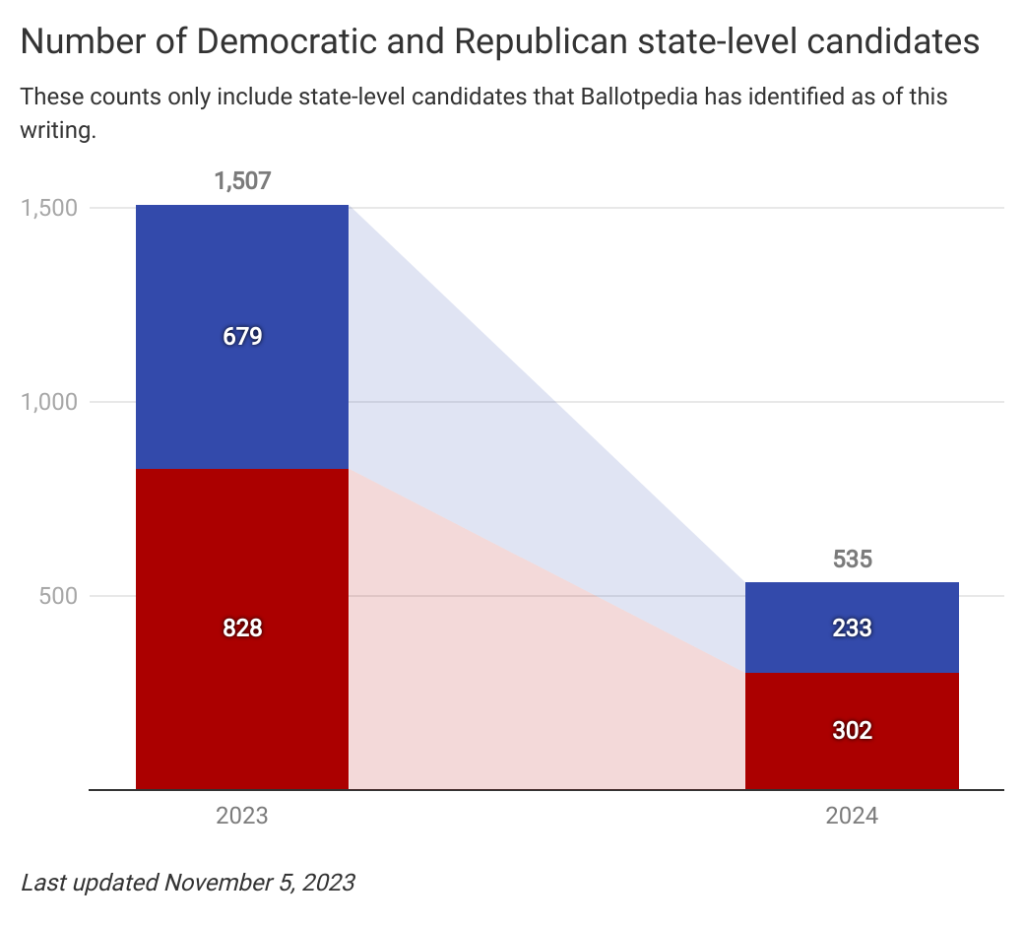 Additional reading: