Ballotpedia tracked one new state-level candidate in Colorado between Nov. 6-12. This was one more candidate than the prior week.
The candidate is a Democrat and is running for state executive office in 2024.
Details on the candidate are below:
Elliott Hood (D) is running for University of Colorado Board of Regents At-large District. Hood said, "I have dedicated my life to public education and serving my community. And that all started with an education at CU-Boulder. After graduating from CU, I taught fifth grade in a low-income community, managing classrooms of adorable, brilliant, and diverse students, most of whom were first-generation Americans whose parents came to this country seeking a better life. … As a teacher, I emphasized to my students that education and a college degree is the best way to pursue and achieve their dreams. … As a school attorney, I advocate for school districts and educators across Colorado … I have advocated for teachers, stood up for gender inclusion and anti-racism efforts, and fought for students with disabilities. I have handled several high-profile education cases, including leading Douglas County School District's defense of their COVID-19 safety protocols and Boulder Valley School District's rejection of Heidi Ganahl's proposed charter school that refused to adopt the district's non-discrimination policy. … As your next CU Regent, I will marshal this experience to make CU affordable and accessible, to promote diversity, equity, and inclusion, to protect academic freedom, and to push CU to take bolder action on climate and to protect our environment."
Since the beginning of the year, Ballotpedia has identified 26 candidates for state-level office in Colorado. Three hundred and twenty-two candidates ran for state-level office in Colorado in 2022, while 287 ran in 2020. In 2022, 112 were Democratic, while 134 were Republican. In 2020, 125 were Democratic and 107 were Republican. Nationally, Ballotpedia has tracked 679 Democrats and 828 Republicans running for state-level office in 2023, and 240 Democrats and 314 Republicans running in 2024.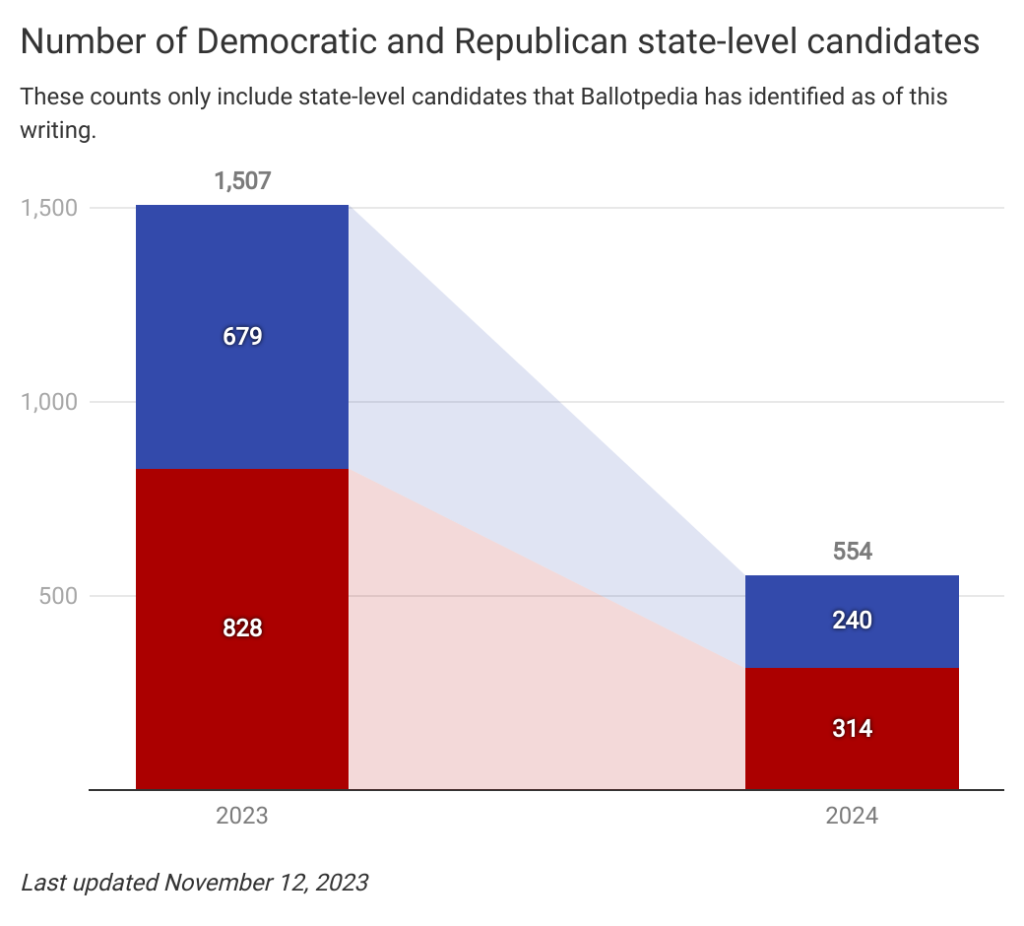 Additional reading: