Ballotpedia tracked one new state-level candidate in Iowa between Nov. 6-12. This was one more candidate than the prior week.
The candidate is a Republican and is running for state legislature in 2024.
Details on the candidate are below:
Garrett Gobble (R) is running for Iowa House of Representatives District 22. Gobble said, "I pledge to listen and act for my community, not my own self-interests. My priority is to build a strong state and community by listening to every voice. … The success of our future relies on the strength of our families. In the legislature, I fought for common-sense policies that ensure our values and freedoms will be protected. I fought to protect the right to life for the unborn to make sure that they have the chance to experience their own lives. … Throughout my life, I have learned that the best way forward for our state is to work together, listening and serving all who want to make Iowa the best place to live! … I am humbled to have your consideration and hope to have the honor to take your voice to Des Moines. You can rest assured that your voice will be heard. … A life-long Iowan, I fell in love with my state early. My story is a lot like that of other Iowans. My parents raised me to want better for others, fight for what is right, and to always give my best, no matter the challenge." 
Since the beginning of the year, Ballotpedia has identified two candidates for state-level office in Iowa. Three hundred and twenty-one candidates ran for state-level office in Iowa in 2022, while 271 ran in 2020. In 2022, 135 were Democratic, while 159 were Republican. In 2020, 128 were Democratic and 125 were Republican. Nationally, Ballotpedia has tracked 679 Democrats and 828 Republicans running for state-level office in 2023, and 240 Democrats and 314 Republicans running in 2024.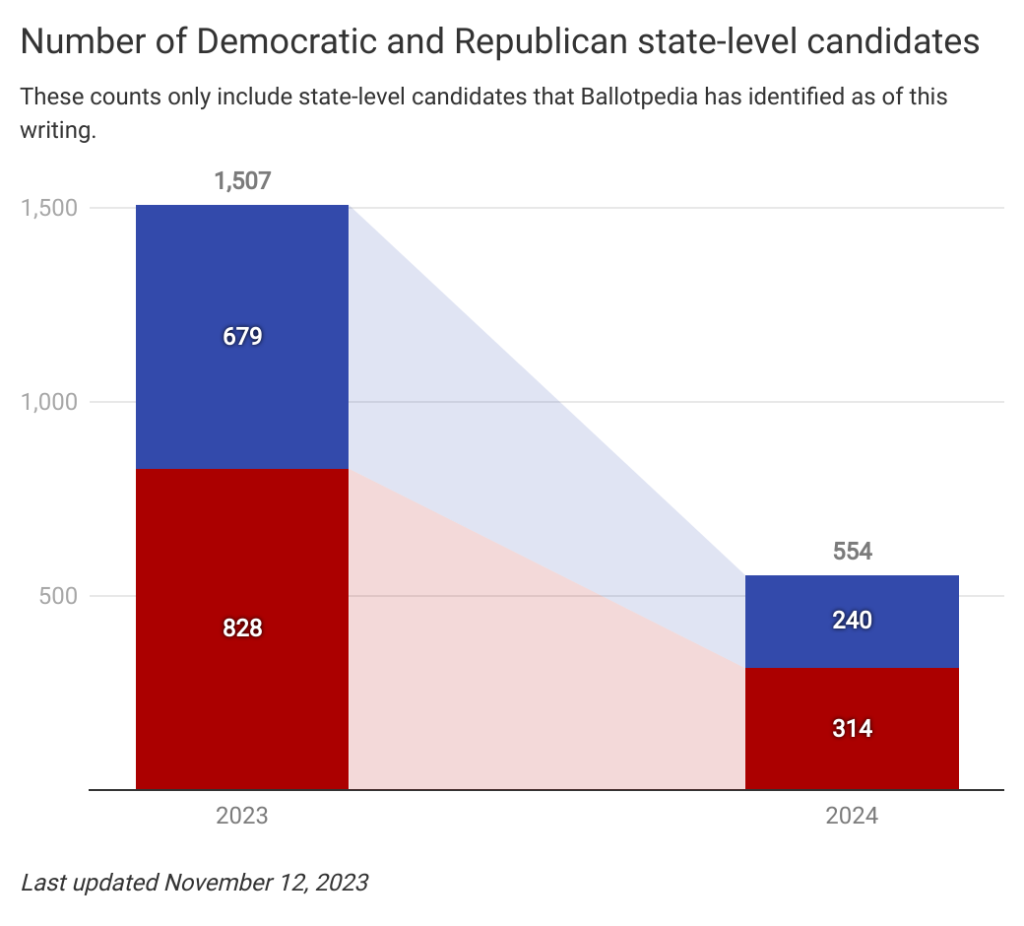 Additional reading: