Ballotpedia tracked one new state-level candidate in New York between Nov. 6-12. This was one more candidate than the prior week.
The candidate is a Democrat and is running for state legislature in 2024.
Details on the candidate are below:
Al Stirpe (D), currently representing New York State Assembly District 127, is running for New York State Senate District 50. Stirpe said, "[I] was raised in Clyde, where [my] family owned and operated Albert's Restaurant for more than 25 years. … [I] attended The University of Notre Dame, where [I] earned a bachelor's degree in economics. … [I have] served on the Board of Directors of Familycapped (now Advocates Inc.), a non-profit organization comprised of parents of children with disabilities … [and been] directly involved in helping to raise over $1,000,000 to build Casey's Place, a respite home for families caring for disabled children. [I] also served on the Boards of Friends of North Syracuse Early Education, Onondaga Citizens League, NY State Fair Advisory Board and CNY Bounty (the Farmer's Market to Your Door). In 2022, [I] was recognized by NYCASE with the 'Friend of Special Education Award,' in recognition of leadership, dedication and service to individuals with disabilities for distinguished service and advocacy.  … [I have] been a powerful advocate for small business and economic development in Central New York, early intervention programs for children with developmental issues, universal pre-k, higher education and environmental issues."
Since the beginning of the year, Ballotpedia has identified five candidates for state-level office in New York. There were 907 and 999 state-level candidacies in New York in 2022 and 2020, respectively. These totals include candidates who cross-filed with more than one party. In 2022, 478 were Democratic, while 364 were Republican. In 2020, 465 were Democratic and 405 were Republican. Nationally, Ballotpedia has tracked 679 Democrats and 828 Republicans running for state-level office in 2023, and 240 Democrats and 314 Republicans running in 2024.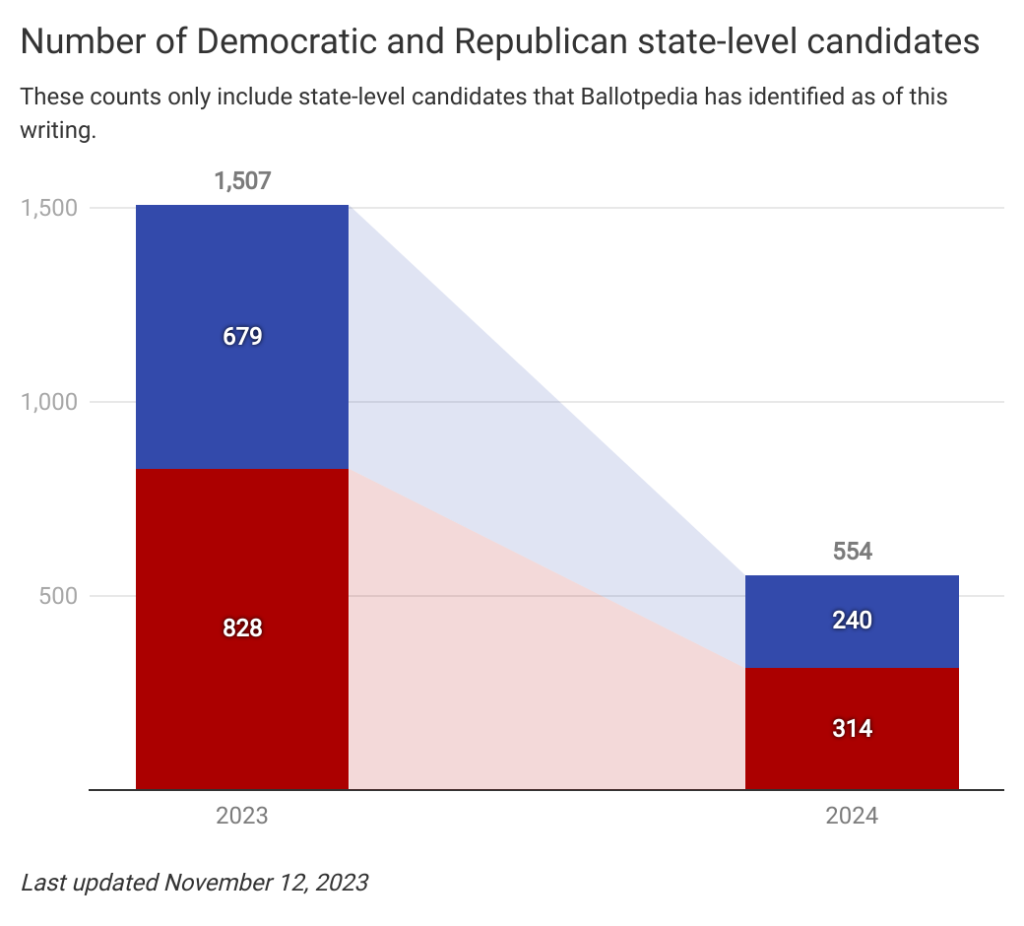 Additional reading: