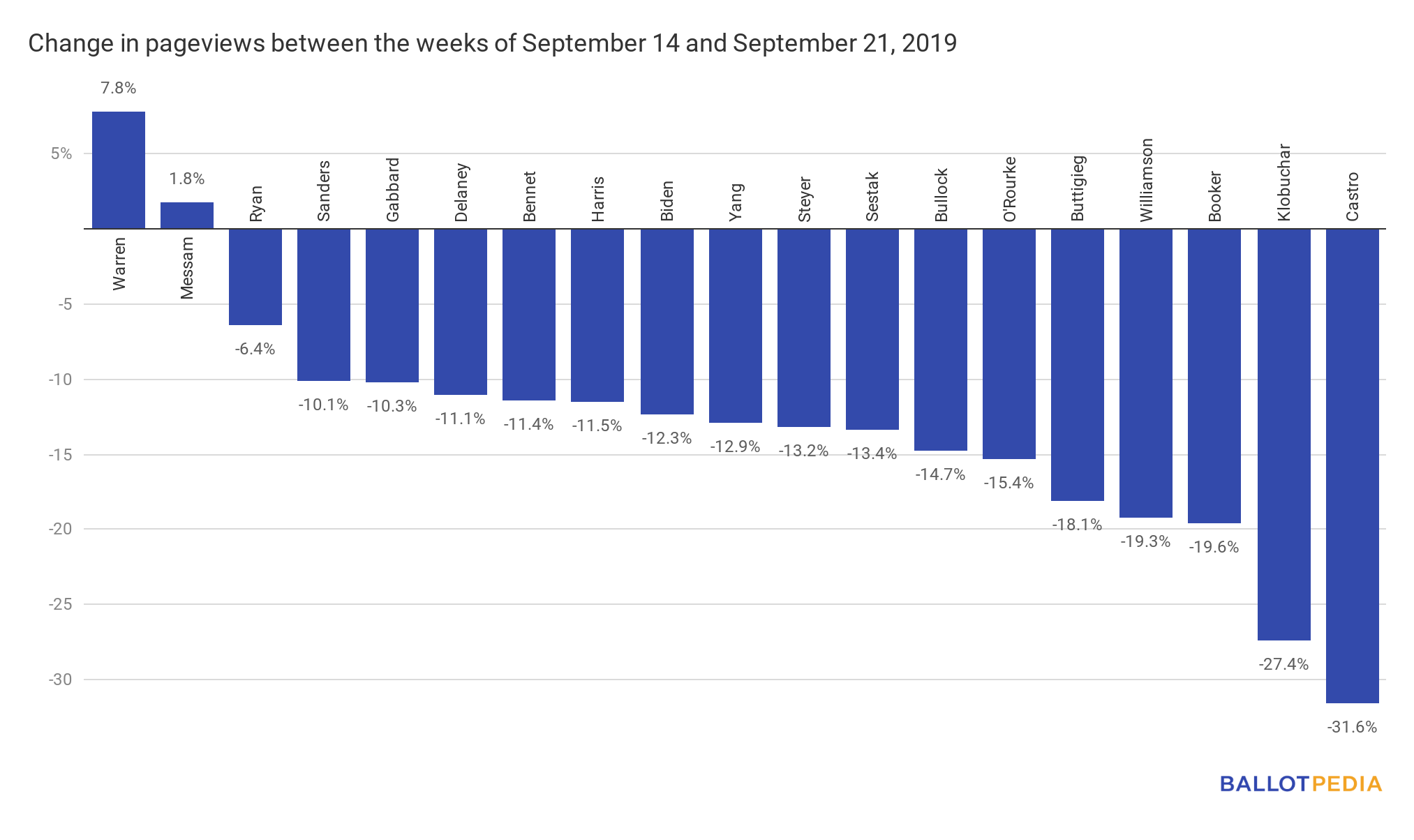 Each week, we report the number of pageviews received by 2020 presidential campaigns on Ballotpedia. These numbers show which candidates are getting our readers' attention.
Andrew Yang's campaign page on Ballotpedia received 4,203 views for the week of September 15-21. Yang's pageview figure represents 11.4% of the pageviews for all Democratic candidates during the week. Elizabeth Warren had 9.7% of the pageviews for the week, followed by Joe Biden with 8.8%. This is Yang's sixth consecutive week with the most pageviews among Democrats.
Every noteworthy Democratic candidate other than Elizabeth Warren and Wayne Messam had fewer Ballotpedia pageviews last week than the week before. Warren's pageviews increased by 7.8% and Messam's increased by 1.8%.
Yang remains the leader in overall pageviews this year with 118,286. He is followed by Pete Buttigieg with 116,508 and Kamala Harris with 105,210. Joe Biden became the fourth Democratic candidate to reach 100,000 pageviews last week, with 102,180 pageviews to date.
On the GOP side, Joe Walsh led with 4,684 pageviews, followed by Bill Weld with 4,079.