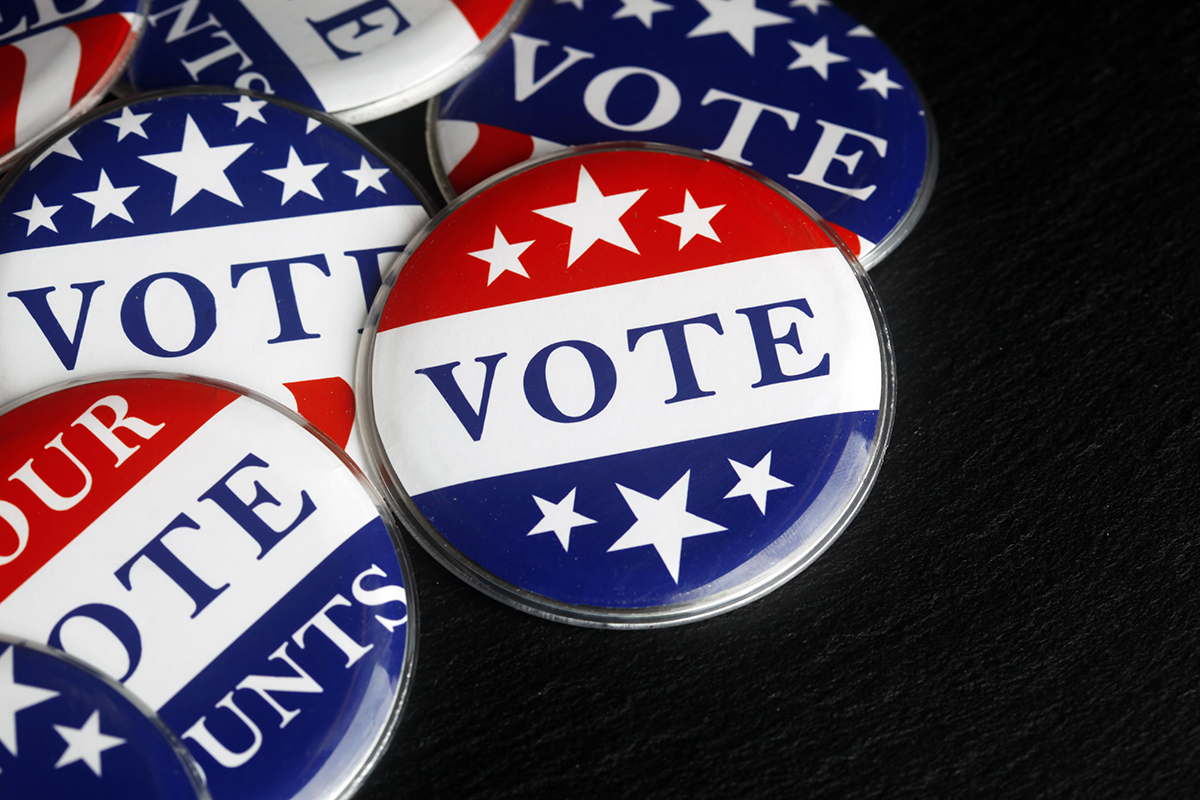 Eleven states are holding elections for governor in 2020, including seven of the 26 states with Republican governors and four of the 24 states with Democratic governors. New Hampshire and Vermont last elected a governor in 2018, while the other nine last held a gubernatorial election in 2016.
Here's what happened in the most recent gubernatorial election in each state:
In Delaware's 2016 election, Rep. John Carney Jr. (D) defeated state Sen. Colin Bonini (R) by a margin of 19.2 percentage points. Incumbent Jack Markell (D) was term-limited. Carney's margin of victory was the smallest in Delaware gubernatorial elections since 2004.
In Indiana's 2016 election, Lieutenant Governor Eric Holcomb (R) defeated former state House Speaker John Gregg (D) by a 6.0 percent margin. Holcomb replaced incumbent Mike Pence (R) on the ticket after he dropped out in July to serve as Donald Trump's running mate. Holcomb expanded on Pence's margin of 2.9 percentage points in 2012 when Pence also ran against Gregg.
In Missouri, nonprofit executive Eric Greitens (R) defeated state Attorney General Chris Koster (D) by a 5.9 percent margin. This was the widest margin of victory for a Republican governor of Missouri since 1988. Greitens' win gave the Republican party control of the governorship—and a trifecta in Missouri—for the first time since 2008.
In Montana, incumbent Steve Bullock (D) defeated businessman Greg Gianforte (R) by a 3.9 percent margin. Bullock expanded on his margin from 2012 when he won by 1.6 percentage points. It was the fourth consecutive Democratic victory in a Montana gubernatorial election.
In the 2018 New Hampshire gubernatorial election, incumbent Chris Sununu defeated former state Sen. Molly Kelly (D) by a 7.0 percent margin. Sununu expanded on his 2.3 percent margin in 2016, when he became the first Republican to win election as governor of New Hampshire since 2002.
North Carolina's 2016 gubernatorial election was the closest of the year. State Attorney General Roy Cooper (D) defeated incumbent Pat McCrory (R) by a margin of 0.2 percentage points. McCrory was the first governor in North Carolina history to lose re-election.
In North Dakota, businessman Doug Burgum (R) defeated state Rep. Marvin Nelson (D) by a 57.1 percent margin. Incumbent Jack Dalrymple (R) did not run for re-election. It was the seventh consecutive Republican win in a North Dakota gubernatorial election.
In Utah, incumbent Gary Herbert (R) defeated businessman Mike Weinholtz (D) by a 38.1 percent margin. This was Republicans' tenth consecutive win in a Utah gubernatorial election. The longest current winning streak by a single party in gubernatorial elections is 11 elections, set by Oregon Democrats in 2018. Utah Republicans will match this streak if they win the 2020 election.
In Vermont's 2018 gubernatorial election, incumbent Phil Scott (R) defeated businesswoman Christine Hallquist (D) by a 14.9 percent margin. Scott was first elected in 2016 by an 8.8 percent margin.
In Washington, incumbent Jay Inslee (D) defeated Seattle port commissioner Bill Bryant (R) by an 8.8 percent margin. This was the tenth consecutive win for a Democratic candidate for governor of Washington and the widest margin of victory there since 2000.
In West Virginia, businessman Jim Justice (D) defeated state Senate President Bill Cole (R) by a margin of 6.8 percent. Incumbent Earl Ray Tomblin (D) was term-limited. Justice, who joined the Republican Party in 2017, was the fifth consecutive Democrat to win a West Virginia gubernatorial election.
Click here to learn more.
Additional reading: