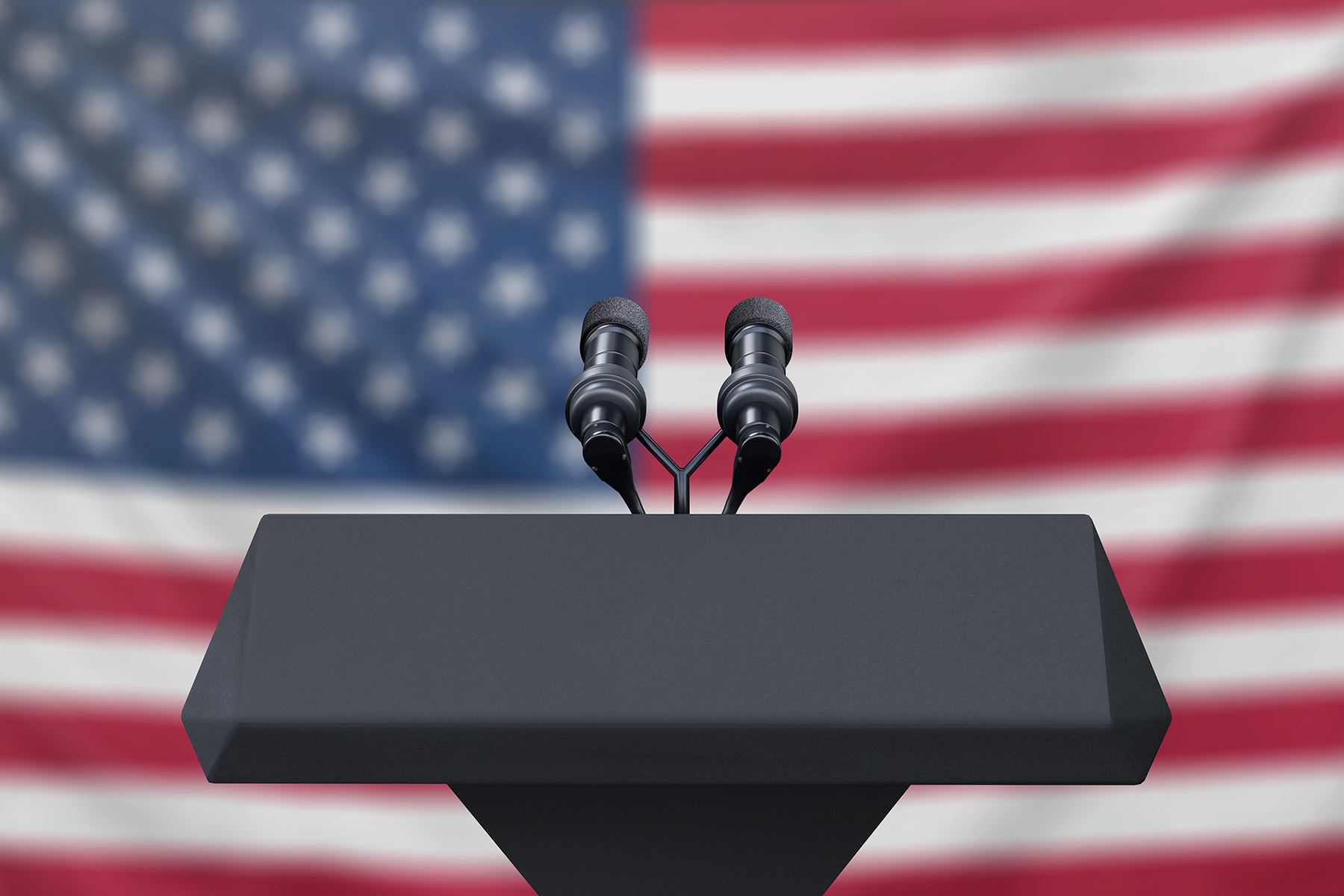 Seven Democrats qualified for the sixth presidential primary debate taking place on Dec. 19: former Vice President Joe Biden, Mayor Pete Buttigieg, Sen. Amy Klobuchar, Sen. Bernie Sanders, former investor Tom Steyer, Sen. Elizabeth Warren, and entrepreneur Andrew Yang.
Three candidates who participated in the Nov. 20 debate will be missing from the stage: Sen. Cory Booker, Rep. Tulsi Gabbard, and Sen. Kamala Harris, who withdrew earlier this month.
Thursday's debate will take place at the UCLA Luskin School of Public Affairs in Los Angeles. PBS NewsHour and Politico are hosting the event with Judy Woodruff, Tim Alberta, Amna Nawaz, and Yamiche Alcindor moderating.
Each candidate had to receive 4% support or more in at least four national or early state polls or 6% support or more in at least two single state polls to meet the debate's polling threshold. The four early states are Iowa (Feb. 3), New Hampshire (Feb. 11), Nevada (Feb. 22), and South Carolina (Feb. 29).
Candidates also had to meet a fundraising threshold with 200,000 unique donors and a minimum of 800 donors in at least 20 states.
Six more debates are planned for the Democratic Party's presidential primary. The Democratic National Committee announced on Thursday the timing and location of the next four debates:
January 14, 2020 (Des Moines, Iowa)
February 7, 2020 (Manchester, New Hampshire)
February 19, 2020 (Las Vegas, Nevada)
February 25, 2020 (Charleston, South Carolina)
Click here to learn more.