On November 5, 2019, Midland Independent School District voters in Midland County, Texas, voted on a $569 million bond to build new facilities and improve existing schools. According to the first count of votes, the measure had failed by 25 votes, triggering a manual recount of paper ballots, which flipped the results to show the measure had passed by 11 votes.
Last week, a box with 836 uncounted paper ballots was found at the Midland County Elections office. On Monday, Midland County officials opened the box to begin a second recount. Bond supporters We Choose Our Future and opponents Better Bond for Midland filed to contest the election results.
Because the results of the first recount were already canvassed (made official) by County Judge Terry Johnson, it is unclear whether or not the second recount will change the outcome.
The Texas Secretary of State is advising Midland County officials as the situation proceeds.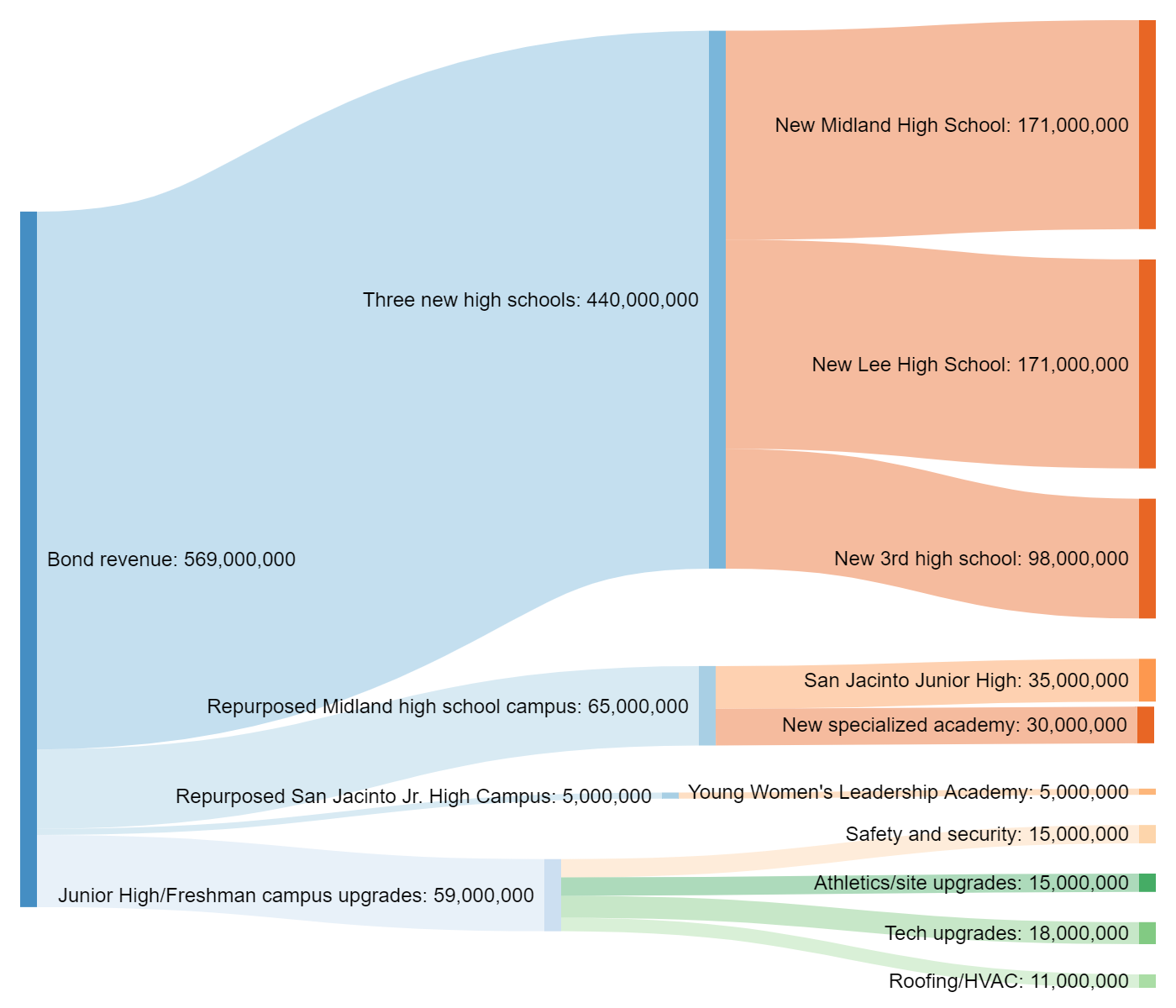 The Midland Independent School District in Texas had over 25,000 students as of the 2017-2018 school year and had spent about $11,000 per student per year according to data from 2015-2016, 86% of which came from local revenue sources.
The district put 38 bond issues on the ballot between 1947 and 2012. A total of 31 were passed by voters. The bonds were used for new schools, renovations and additions to older buildings, maintenance projects, new technological infrastructure, and new athletic facilities.
Between 1947 and 1974, every bond for the district was successful. Then, in 1979, the district's $10.2 million bond for Midland and Lee High Schools failed to pass with 61.98% of voters casting ballots against the measure. From 1980 to 2012, a total of 18 bonds have appeared on the ballot, of which 12 were approved and six were defeated. The highest percent of votes cast in favor of a measure was 68.32% for the 1982 bond worth $9,475,000.
Click here to learn more.