On April 2, Iowa Gov. Kim Reynolds (R) ordered schools statewide to close through April 30. This made it the 50th and final state to issue a statewide school closure. Previously, Reynolds' office had recommended schools close from March 15 to April 13 but left the decision to close up to individual school districts.
Through April 7, 15 states have closed schools through the remainder of the academic year: Alabama, Arizona, Arkansas, California, Georgia, Indiana, Kansas, Michigan, Nebraska, New Mexico, Oklahoma, South Dakota, Vermont, Virginia, and Washington. Those states account for 34.4% of the 50.6 million public school students in the country.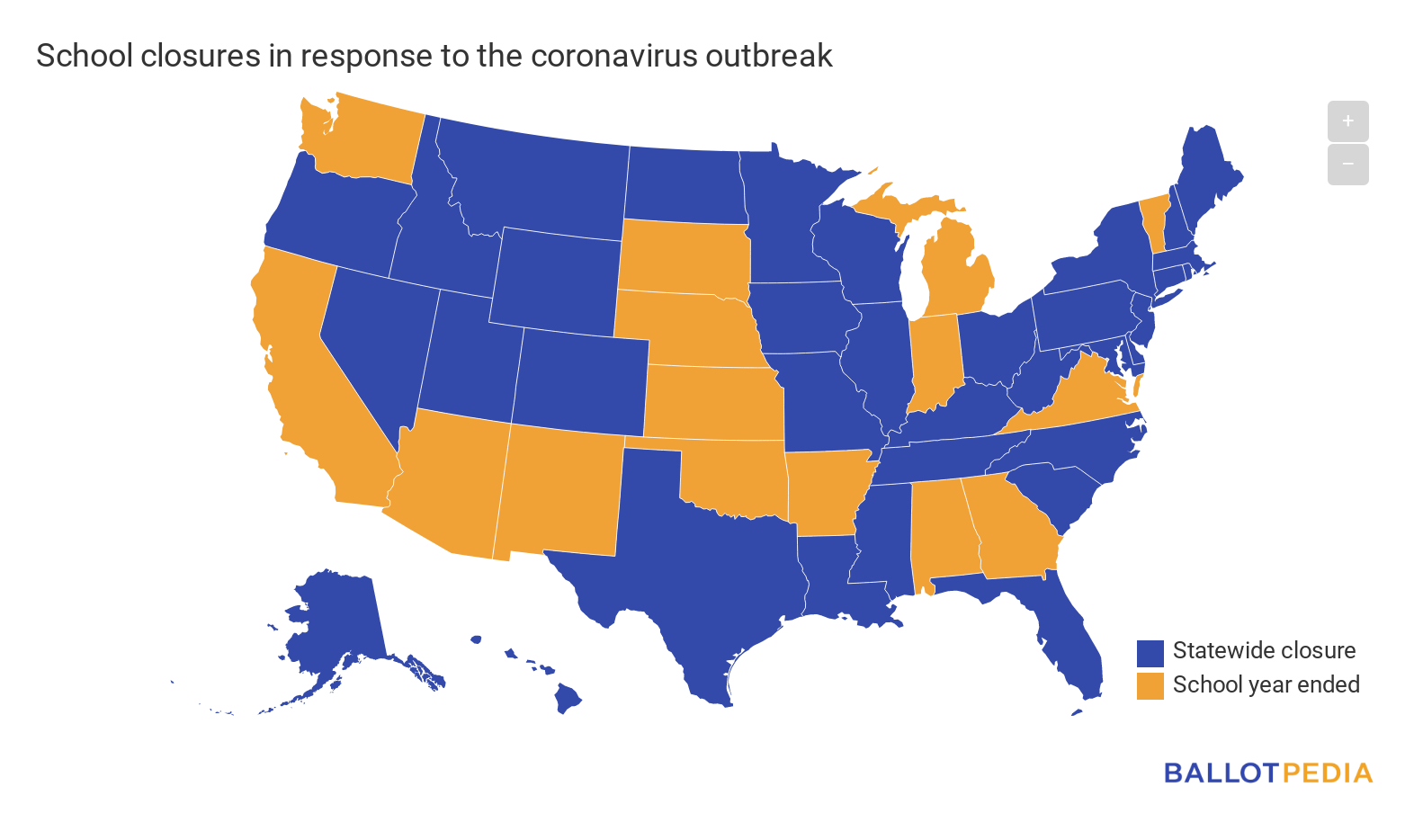 Ballotpedia is providing comprehensive coverage on how the coronavirus (COVID-19) pandemic is affecting America's political and civic life. Our coverage includes how federal, state, and local governments are responding, and the effects those responses are having on campaigns and elections.