According to our 10th annual state legislative elections competitiveness research, a decade-high 85% of incumbents are seeking re-election this year. Comparatively, 80.4% of incumbents sought re-election in 2018 and 82.4% in 2016.
A greater number of open seats—a race where the incumbent is not seeking re-election at the time of the primary—tends to increase competitiveness. At all levels of politics, incumbents who are running for re-election defeat their challengers around 85% of the time.
The table below shows the five states with the highest and lowest rates of open seats this year.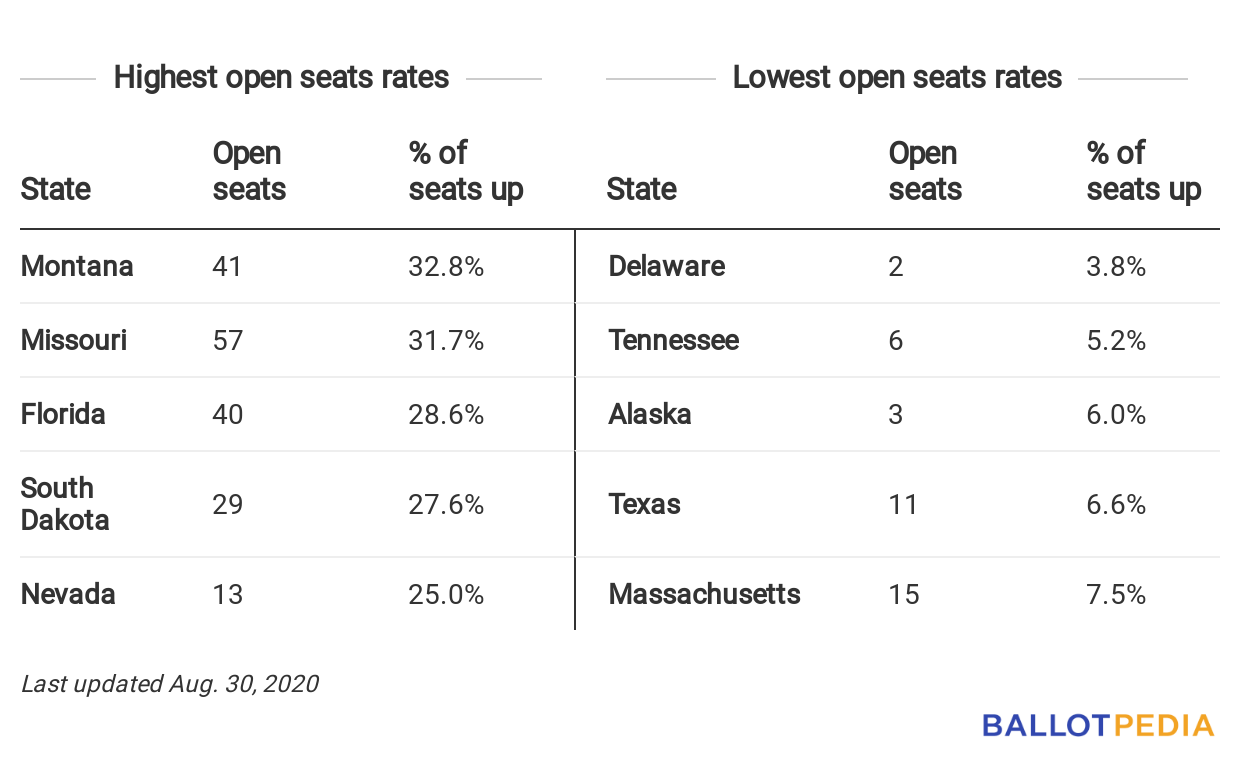 The five states with the highest rates are five of the 15 with state legislative term limits, which prevent legislators from seeking re-election. 14 of those 15 states are holding elections this year with 211 state legislators term-limited, the lowest number since Ballotpedia began collecting data in 2010.
Looking at partisan breakdown, of the 882 open seats this year, 396 were most previously held by Democrats, 480 by Republicans, and six by third party or independent legislators, each of which represent decreases from 2018 and 2016.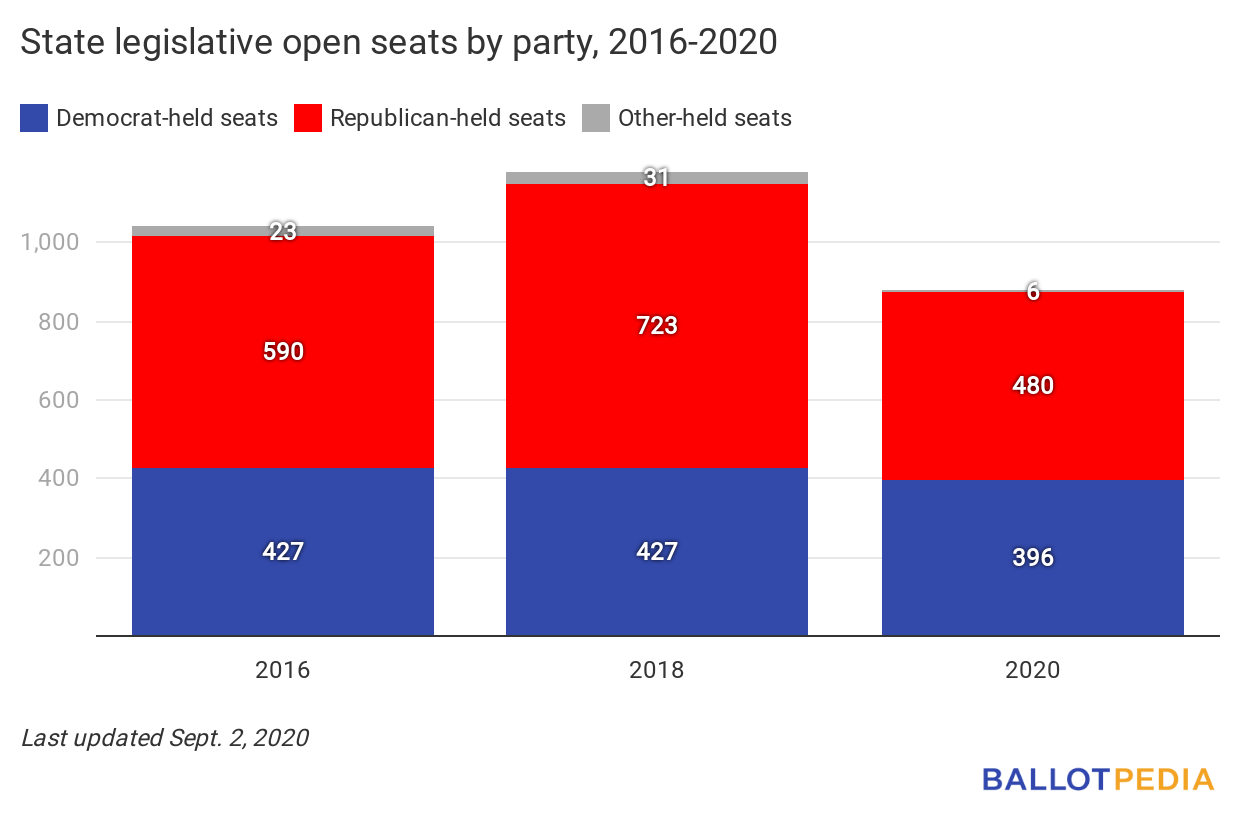 Additional reading