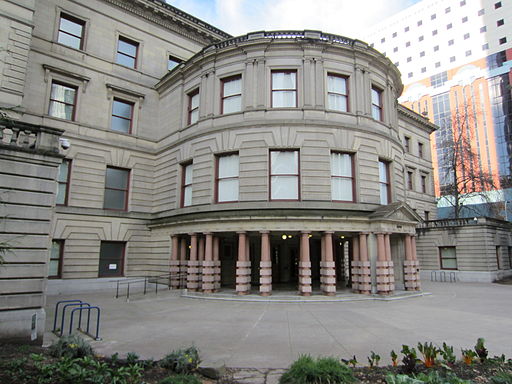 Incumbent Ted Wheeler and Sarah Iannarone are running for mayor of Portland, Oregon on November 3. Teressa Raiford is a write-in candidate.
Nineteen candidates ran in the May 19 primary. Wheeler received 49.1%—short of the majority needed to win the election outright. Iannarone received 24%, and Raiford received 8.5%. As the top two vote-getters, Wheeler and Iannarone advanced to the general election.
Wheeler says he has led on police reform and the city's COVID-19 response. He says the city needs continued leadership to get through these challenges. Iannarone says Wheeler hasn't shown leadership and describes herself as the progressive alternative.
Wheeler has support from United for Portland, a group that formed in October and includes the Services Employees International Union, the Portland Business Alliance, the Oregon Restaurant & Lodging Association, and the Portland NAACP. Iannarone's endorsers include Our Revolution and the Oregon Progressive Party.
Before being elected mayor, Wheeler served as Oregon's Democratic state treasurer from 2010 to 2017. Iannarone is an urban policy consultant and has served on several City of Portland committees.
The mayoral race is nonpartisan. As of October 2020, 63 mayors in the largest 100 cities by population are affiliated with the Democratic Party, 29 are affiliated with the Republican Party, three are independents, and five identify as nonpartisan or unaffiliated. While most mayoral elections in the 100 largest cities are nonpartisan, most officeholders are affiliated with a political party. 
Additional reading: