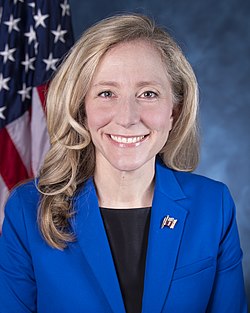 Incumbent Rep. Abigail Spanberger (D) defeated challenger Nick Freitas (R) in Virginia's 7th Congressional District.
Spanberger was first elected to the U.S. House of Representatives in 2018, defeating incumbent Rep. Dave Brat (R) 50% to 48%. Preliminary results indicate Spanberger won re-election by a similar 51% to 49% margin.
The 7th District was one of 30 districts Democrats were defending nationwide this year that Donald Trump (R) carried in the 2016 presidential election. In that election, Trump defeated Hillary Clinton (D) 51% to 44% in the district.
Both parties' national committees targeted the district; the Democratic Congressional Campaign Committee (DCCC) added Spanberger to its Frontline program, which allocates funds and resources to Democratic candidates in competitive races, while the National Republican Congressional Committee (NRCC) added Freitas to its Young Guns program, the Republican Party's equivalent fundraising program.
The DCCC and House Majority PAC spent a combined $3.9 million on the race, while the NRCC and Congressional Leadership Fund spent a combined $5.0 million.
Additional reading: