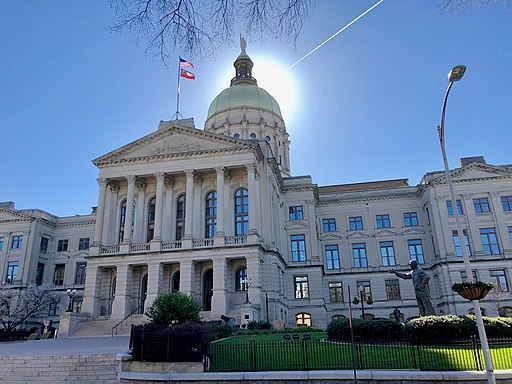 Kwanza Hall (D) defeated Robert Franklin (D) in a special runoff election for Georgia's 5th Congressional District on December 1, 2020. Hall received 54% of the vote to Franklin's 46%.
Hall will serve the remainder of John Lewis' (D) congressional term through January 3, 2021. Lewis died on July 17, 2020. Since the runoff took place on December 1, 2020, Hall's tenure in Congress will last 33 days. Nikema Williams (D) will be sworn in to represent the district in the 177th Congress. Williams won the November general election.
Hall and Franklin were the top-two finishers among a field of seven candidates in the September special general election. Hall received 32% of the vote and Franklin received 28%. The two candidates running in the 5th Congressional District's regularly scheduled general election, Williams and Angela Stanton King (R), did not run in the special election.
Hall previously served on the Atlanta School Board from 2003 to 2006 and the Atlanta City Council from 2006 to 2017. Leading up to the election, he worked as a managing director at Entrepreneurial Endeavors.