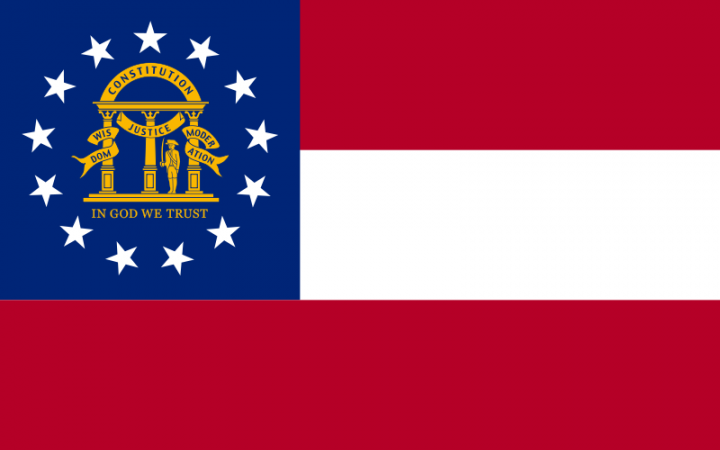 Georgia was the only state to hold two Senate elections in 2020. In addition to the regularly scheduled election for the seat David Perdue (R) won in 2014, a special election was held to fill the rest of retired Sen. Johnny Isakson's (R) term. Both races advanced to runoffs as no candidate received a majority of votes in the Nov. 3 elections.
If Republicans win at least one of the Senate elections, they'll retain a majority in the chamber. Democrats would need to win both elections to reach a 50-50 split, which would give them effective control as Vice President-elect Kamala Harris (D) would serve as a tie-breaker for Senate votes.
The Senate seat Perdue held is currently vacant as his term ended Jan. 3. The seat will remain vacant until the runoff election results are certified. He faces Jon Ossoff (D). Kelly Loeffler (R) was appointed to the seat Isakson vacated and will fill it in her appointed capacity until the special election winner, either herself or Raphael Warnock (D), is decided.
Perdue and Loeffler say they have delivered relief for Georgia amid the pandemic and that their opponents would work toward socialist policies if elected. Ossoff and Warnock say they would work to make progress on healthcare and COVID-19 recovery, and they have criticized their opponents' stock trading amid the pandemic. Click the links below for more on candidates' backgrounds, key messages, and policy proposals.
As of Jan. 1, 3 million people had cast runoff ballots, compared to 3.9 million at the same point ahead of the Nov. 3 elections in Georgia.
In both races, Democratic candidates led in total election cycle fundraising as of Dec. 16. Ossoff raised $140 million to Perdue's $90 million. Warnock raised $125 million to Loeffler's $92 million. The majority of candidates' fundraising occurred in the reporting period from Oct. 15 to Dec. 16:
Ossoff: $107 million
Warnock: $103 million
Perdue: $68 million
Loeffler: $64 million
As of December 28, satellite groups supporting the Republican candidates had spent $181 million in the runoff alone, and groups supporting the Democratic candidates had spent $63 million.
Georgia has held two runoff elections for U.S. Senate prior to this year: one in 2008 and the other in 1992.
Additional reading: