On May 4, 2021, Montana Governor Greg Gianforte (R) became the first governor in the U.S. to announce his state would opt out of all federal unemployment benefit programs related to the coronavirus pandemic by June 30. Gianforte said, "Incentives matter, and the vast expansion of federal unemployment benefits is now doing more harm than good. We need to incentivize Montanans to reenter the workforce. Our return-to-work bonus and the return to pre-pandemic unemployment programs will help get more Montanans back to work."
Since Gianforte's announcement, at least 16 additional states have also announced plans to end enhanced federal unemployment benefits related to COVID-19. All 17 states that are ending pandemic federal unemployment benefits have Republican trifectas.
The table below summarizes when each state will end federal pandemic-related unemployment benefits: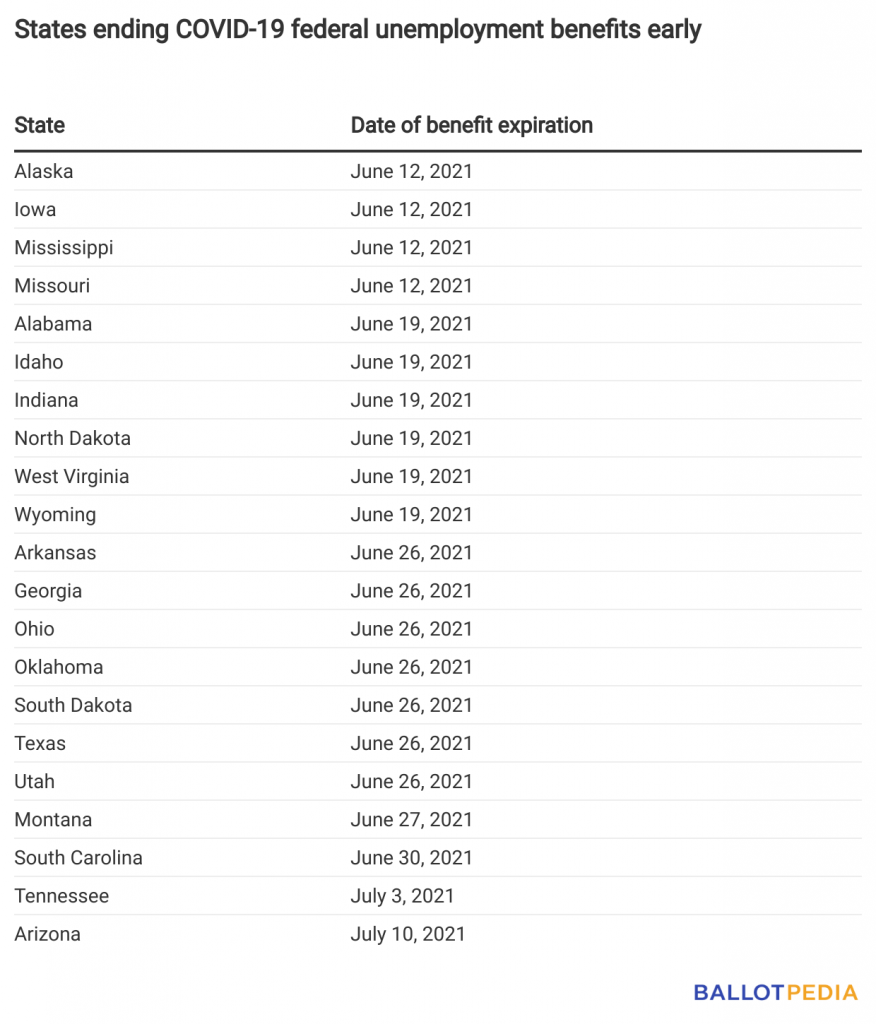 The American Rescue Plan, signed on March 11, 2021, extended federal unemployment benefit programs related to the coronavirus (COVID-19) pandemic, including the federal government's $300 per week add-on to state unemployment benefits, through September 6, 2021.
Want daily updates about changes to government policies regarding vaccine eligibility, travel restrictions, and more? Our Documenting America's Path to Recovery newsletter delivers the latest coronavirus-related updates to our subscribers' inboxes each weekday. Click here to subscribe.
Additional reading: