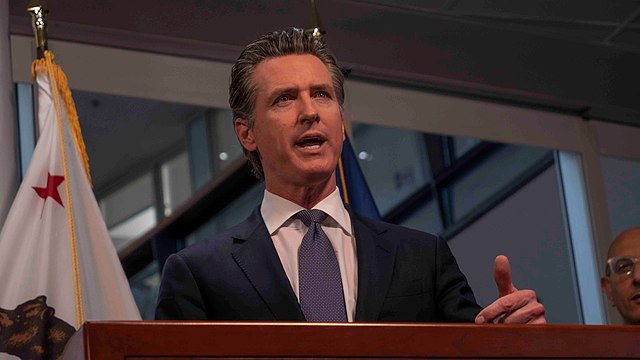 California Lt. Gov. Eleni Kounalakis (D) announced that a recall election seeking to remove Gov. Gavin Newsom (D) will take place on September 14. Recall organizers turned in 1,719,943 valid signatures, more than the 1,495,970 necessary to trigger a recall election. Forty-three voters removed their signatures during a removal period, leaving 1,719,900 valid signatures on the petitions.
Recall supporters said Newsom mishandled the state's response to the coronavirus pandemic, did not do enough to address the state's homelessness rate, and supported sanctuary city policies and water rationing. In a March 2021 email, Newsom called the effort a "Republican recall — backed by the RNC, anti-mask and anti-vax extremists, and pro-Trump forces who want to overturn the last election and have opposed much of what we have done to fight the pandemic."
Newsom was elected as California's governor in 2018 with 61.9% of the vote. Since 1911, there have been 55 attempts to recall a sitting California governor. The only successful recall campaign was in 2003 when voters recalled then-Gov. Gray Davis (D). Arnold Schwarzenegger (R) was chosen as Davis' replacement.
A recall election will present voters with two questions. The first will ask whether Newsom should be recalled from the office of governor. The second will ask who should succeed Newsom if he is recalled. A majority vote is required on the first question for the governor to be recalled. The candidate with the most votes on the second question would win the election, no majority required. In the 2003 recall of Davis, 135 candidates ran and the winner received 48.58 percent of the vote.
As of July 1, 2021, 68 individuals had announced campaigns for the recall election. Among those are former San Diego Mayor Kevin Faulconer (R), 2018 gubernatorial candidate John Cox (R), former U.S. Rep. Doug Ose (R), and Caitlyn Jenner (R).