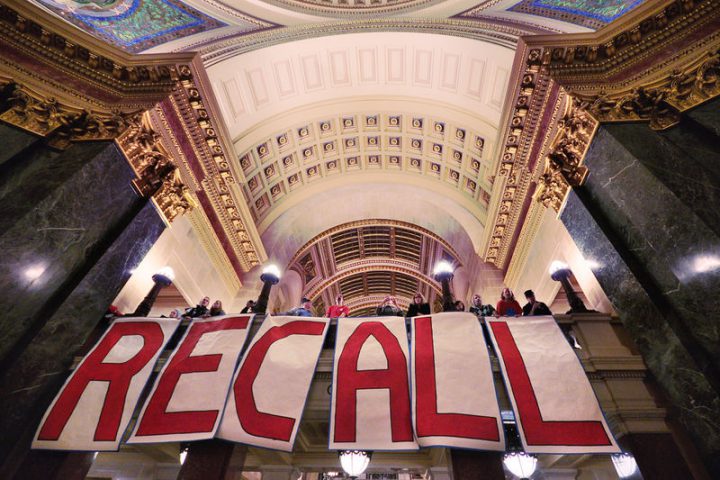 Sacramento County Superior Court Judge James P. Arguelles ruled on July 12 that California Gov. Gavin Newsom's (D) party affiliation will not appear on the September 14 recall ballot. Newsom sued Secretary of State Shirley Weber (D) on June 28 seeking to have his party affiliation added to the ballot. Weber cited Newsom's February 2020 response to the recall petition, in which he did not file a party preference form, as the reason for leaving the party affiliation off the recall ballot.
In the ruling, Arguelles wrote: "First, Governor Newsom's failure to designate a party preference will not result in a ballot identifying him as 'Party Preference: None.' Rather, there will be no reference to party preference next to his name one way or the other. Instead, the recall ballot will simply ask whether he should be recalled."
A recall election seeking to remove Newsom will take place on September 14. Organizers of the recall campaign submitted 2.1 million signatures by the March 17 filing deadline. Weber's office found 1,719,943 signatures to be valid – more than the 1,495,970 necessary to trigger a recall election. Voters who signed the petition had until June 8 to request removal from the petition. Forty-three signatures were removed during the removal period, leaving 1,719,900 valid signatures on the petitions.
The filing deadline for candidates to run in this election is July 16. As of July 12, 70 individuals had filed to run, including former San Diego Mayor Kevin Faulconer (R), 2018 gubernatorial candidate John Cox (R), former U.S. Rep. Doug Ose (R), and Caitlyn Jenner (R).
Newsom was elected as California's governor in 2018 with 61.9% of the vote. Since 1911, there have been 55 attempts to recall an incumbent California governor. The only successful recall campaign was in 2003 when voters recalled then-Gov. Gray Davis (D). Arnold Schwarzenegger (R) was chosen as Davis' replacement.
The recall election will present voters with two questions. The first will ask whether Newsom should be recalled from the office of governor. The second will ask who should succeed Newsom if he is recalled. A majority vote is required on the first question for the governor to be recalled. The candidate with the most votes on the second question would win the election, no majority required. In the 2003 recall of Davis, 135 candidates ran and the winner received 48.58 percent of the vote.